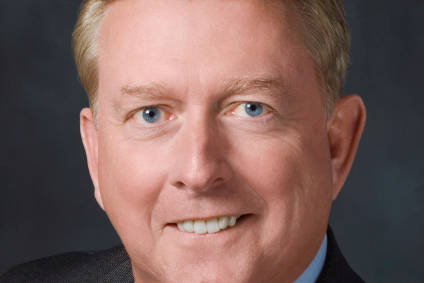 As a leading global Tier 1 supplier, Delphi is looking for growth from a range of advanced technologies that will be fitted to cars in the future. Delphi's Chief Technology Officer, Jeff Owens, is responsible for the company's latest technological investments, concepts and innovations. Dave Leggett recently caught up with him in Detroit.
DL: It looked like you had a busy Consumer Electronics Show (CES). How do you view that show?
JO: The Consumer Electronics Show is becoming a bigger and bigger event for automotive. It was the biggest ever in terms of the automotive floorspace this year. We use it to 'snap the chalk line' on technologies we are working on and being able to display them properly; it's not PowerPoint or cardboard cut-outs. We make it in-situ and as usable or driveable as we can make it so that we can get feedback and evaluation from automotive manufacturers. For us it's a great opportunity over the three days of CES to literally talk to every OE in the world, engineering and purchasing and show them our latest stuff.
This year we had a really nice exhibit inside with a variety of technologies on display, but we also had – in the automated section of the parking lot – two of our automated vehicles and we were doing loops through the traffic of Las Vegas. We were also showing our Vehicle-To-Everything (V2E) – it embraces Vehicle-To-Vehicle, Vehicle-To-Infrastructure, Vehicle-To-Pedestrian – technology. Using advanced software and hardware, Delphi's vehicle can communicate with streets, signs, traffic lights, other cars and even pedestrians. This kind of technology is going to be vital as an enabler for automated – or autonomous – vehicle operation. To get there we will need a convergence of active safety, sensor fusion, connectivity platforms and advanced software and that's something we are putting a lot of effort into developing at Delphi.
DL: What's your view on the much heralded coming of autonomous vehicles? Is it as exciting as it sounds, from your vantage point?
JO: It is very exciting, certainly. There is a lot of substance there but there is also some hype. It is easy to talk about it, but harder to do it. In theory, we are close to the technology that could take the driver out of the seat but there is a legal framework and regulatory environment to consider. What will the consumer pay for?
How well do you
really

know your competitors?

Access the most comprehensive Company Profiles on the market, powered by GlobalData. Save hours of research. Gain competitive edge.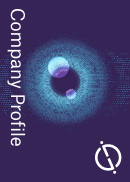 Company Profile – free sample
Thank you!
Your download email will arrive shortly
Not ready to buy yet? Download a free sample
We are confident about the unique quality of our Company Profiles. However, we want you to make the most beneficial decision for your business, so we offer a free sample that you can download by submitting the below form
By GlobalData
We spend our technology development dollars on perfecting the building blocks – things like the radars, the vision systems, driver state monitoring, the vehicle-to-vehicle communications and so on – so that they can democratise and get applied into mass production one at a time and well before you'd ever take the driver out of the driver's seat.
In the next several years the reality is that it will be the pieces of automation or the pieces of active safety – rather than full automation – that come to the market and make a big difference in the market. That part of the business is our highest growth area and I think it is also the highest growth area for the whole automotive industry for the next several years.
DL: How do you view potential new entrants to the automotive space – companies like Google and Apple, for instance? How do you see their impact?
JO: I think they are having an impact just by being in the automotive space. There is obviously a lot of speculation about where things could go. Google has been working on automated driving for some time. We have a lot of data, but Google has more data from logged drive-miles than the rest of us combined. Just the fact that they are pushing their agenda has helped to accelerate the traditional automotive companies into this area and make it part of their value proposition.
We partner with both Google and Apple for things like Apple CarPlay and Android Auto, bringing that into the vehicle, so that you can more intuitively and seamlessly use an iPhone or an Android-based phone, with the vehicle controls. We have great relationships with those folks, but I couldn't tell you what they are going to do in the long-run. But it is very interesting and we know they have a lot of people working on it.
DL: Thinking about the established vehicle manufacturers though, how do you see the timeline for the rollout of autonomous or automated technology by them? I guess the definitions are important here…
JO: Yes, that's where some of the hype comes in because people have different definitions. If we take the US NHTSA definitions, where level 4 is full autonomous control and you take the driver out of the seat, I think we are ten years away from that. But I do think we will have more automated driving coming through from now to then. We are moving quite rapidly, for example, from level 1 cars (with function specific automation such as ESC or brake-assist) to level 2 (where you have things like adaptive cruise control combined with lane centring).
With the technologies that are coming through, with things like radar sensors, V2V information exchange, we are seeing that for a fairly affordable on-cost per vehicle you can make a significant improvement to safety well before you take the driver out of the seat.
But fully automated operation requires a legal framework, a regulatory environment that supports it and, at the end of the day, how much will the consumer be willing to pay?
Full automation offers a leap in terms of safety statistics globally, mobility for the physically challenged, reduced urban congestion, lower air pollution and CO2 – all very worthy goals, of course.
Safety on the highways though, is the key here. We looked at some data from the Department of Transportation and analysed it; they liked our analysis and they hadn't looked at it quite the way we did. If you look at all the things that can help you prevent an accident, for a modest amount – a couple of hundred dollars of cost per car – you could really address 80% of the causes of accidents. So, at level 2, at 20% of the cost of fully automated, you can get that huge safety benefit and you don't need have to go to fully automated and figure out how that works. That safety benefit today and I think the OEs are coming to that realisation that this is a differentiating capability that they are adding. And US NHTSA and the Department of Transportation is doing its best to incentivise fitment, for example by making active safety equipment part of the five-star on the window sticker, so consumers become aware of it.
It is generally agreed that making automatic emergency braking standard would make a huge impact on accident stats and is now way down the cost curve; there is no timeline yet, but the technology is ready to democratise. Let's take that step as an industry. The DoT is providing some leadership to accelerate the adoption of the technology without making it an official law.
DL: What else has your attention at the moment?
JO: More and more of the value coming into the cars is being delivered by software and that's a big change for the industry. So, a lot of what we do – as we did at CES – is to show what we can do with different technologies, but they are nearly all software based, they all feed off the digital curve; faster processors, and cheaper memory. And out of that we can move to a much richer and more satisfying user experience. You can get exciting graphics, for example. We showed a 3-D reconfigurable cluster at CES and it was absolutely beautiful to look at. Every customer we showed it to said 'I have to have this and fit to vehicle X and I want it now'. The reaction was amazing and it is all powered by the fast processors, the rich graphics and the software behind that.
Twenty years ago when we went to CES we were the first automotive-based company to go there. And now it has become very much a car show because of the collision of consumer electronics and the automotive space. But you have to make that technology automotive grade. With more functions delivered by software, nobody does it all any more. Twenty years ago, we did it all, developed it and integrated it, but it was, say, just a radio-cassette player back then. Now you have 50-100 computers on a car, lots of software, lots of algorithms. So we'll take a voice engine from company X, a micro-processor from company Y, an operating system from company Z and we'll put our own stuff into the mix, integrate and validate everything to automotive grade and then get it on the cars.
All of that means that we have to have relationships with a lot of partners in the tech sector, where we act as an effective bridge into the automotive space, making their technologies automotive grade on an automotive development schedule – things like software, algorithms, cyber security, rich graphics and ensuring a very attractive user experience in the cockpit. And at the same time we are providing active safety and automated driving capabilities and those two spaces are now starting to blend and interact together.
DL: Cars, it seems to me, are becoming increasingly complex as more functions, capabilities and features are being added. Is that how you see it?
JO: Yes, the car is easily the most sophisticated piece of electronics you own; 50-100 computers and maybe 100 million lines of software code. To put that in perspective, if you think about Facebook with its billion users, there are roughly 60 million lines of code. An F-35 fighter jet, with all its sophisticated avionics and weaponry, is at about 25 million lines of code. A vehicle at 100 million lines of code is just an awesome piece of electronics that the consumer is pretty much unaware of.
DL: To pick up on smart software, what are the benefits of the cylinder deactivation work Delphi is involved with?
JO: We have invested in a company called Tula which has a revolutionary, fuel-saving cylinder deactivation system called Dynamic Skip Fire, which provides a clever software solution for greater powertrain efficiency.
Typically, historically, big passenger cars and SUVs with big engines could have four out of eight cylinders deactivated when the power is not needed. Balance is key, so that's why it might be four out of eight cylinders deactivated and deactivating takes place in groups of two to keep the engine balanced. You might get a 5-6% fuel economy gain from that hardware-based solution.
Tula's approach uses software to take things to another level. It integrates advanced digital signal processing, culled from consumer electronics technology, with sophisticated powertrain controls. It evaluates all the cylinders, where they are, versus where the driver has the pedal pressed – and how much power is being asked for – versus the load on the engine or the torque curve. The software constantly evaluates which cylinders can be turned off, so you don't turn the same one off all the time. You can effectively turn off one, two, three or more cylinders….you can have an eighty cylinder engine running on seven, five, three cylinders, and it could even run on average of one, if you don't require the power.
For example, if you are driving at 70mph (around 113km/h) in a 400hp vehicle with an eight cylinder engine, you only need around 30-40hp. So you can effectively turn off, on average, seven cylinders.
The beauty of the software is that because it decides what cylinders can be turned off in close to real-time and has the ability to pick any cylinder at any time; it doesn't create a vibration problem. The driver is completely unaware of all this and as soon as they press the pedal for greater power, there's an instant reaction.
For an eight cylinder vehicle this system can produce a 20% fuel economy gain. This is something we're really excited about as the vehicle manufacturers look for levers to pull in order to meet tougher fuel consumption targets.
DL: And this can work effectively on, say, four cylinder engines also?
JO: Yes, and we already have lots of interest from vehicle manufacturers. You don't get 20% benefit because there are fewer cylinders to work with, but certainly you can do it with four and average one, two or three cylinders working, depending on the load requirements. Basically, for any engine that has two or more cylinders, this system will improve fuel economy. Now that we have solved the refinement issue that has traditionally limited the use cylinder deactivation to V8s, I can see it becoming a popular fit in Europe and Asia on four and maybe even three cylinder engines.
DL: How soon will this be in the market?
JO: It is production ready now. In two years it will be going into production and on the road with a customer. When you deal with powertrain the validation cycles are slightly longer because of emissions requirements, but there are several car companies who have this on test today.
Jeffrey J. Owens
Chief Technology Officer & Executive Vice President
Jeffrey J. Owens is chief technology officer and executive vice president of Delphi.
Mr. Owens is responsible for Delphi's enterprise information technology function and Delphi's global engineering organization, which includes over 19,000 technologists located in 15 major tech centers. He leads the company's innovation strategies while driving advanced technologies supporting the global megatrends of safe, green and connected.
Mr. Owens began his automotive career in 1973 as an engineering student at General Motors Institute (now Kettering University). He later served in a variety of engineering, manufacturing, finance and product line assignments at GM and Delphi.
In 2001, Mr. Owens became president of Delphi's Electronics & Safety division, and from 2006 to 2009, he also served as president of Delphi Asia Pacific. He became chief technology officer and senior vice president in 2012 and was named executive vice president a year later.
Mr. Owens has a bachelor's degree in engineering from Kettering University and a master's degree in business administration from Ball State University. He currently serves as chairman of the Kettering University Board of Trustees.