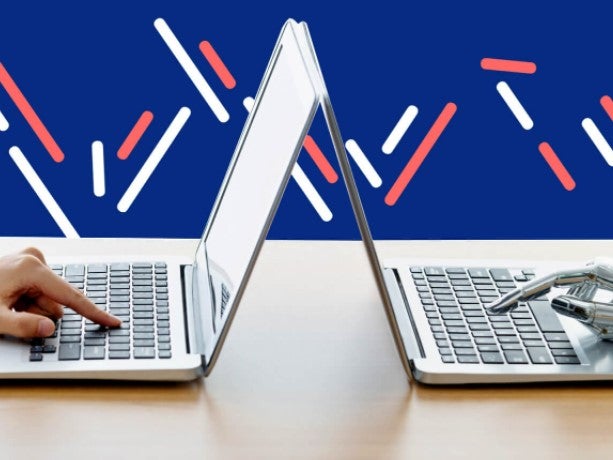 ATS Euromaster, the British affiliate of the European tyre service provider EuroMaster, has recently announced integration of a leading provider of intelligent automation and customer engagement solutions – Netcall's Liberty RPA software.
The Robotic Process Automation (RPA) software mimics the actions of a person operating systems on a screen such as opening a system, accessing some data, copying it, pasting it to another system, generating a report, emailing that report to someone – this is called a process flow. A robot can be instructed to replicate that exact process flow.
This is automation and it is especially effective for repetitive and tedious (to humans) tasks. The robot takes that activity and replicates it, repeatedly, to free up people to focus on what really matters. The suite of products and solution extends to built-in workflow, integration platforms and intelligent business process management suites (known as IBPMS). Ultimately, intelligent automation is the combination of multiple process automation technologies combining into a single platform or solution. It's sometimes called hyperautomation.
In simple terms, the integration of the RPA software allows for the automation of processes to boost efficiency for both an enhanced customer and employee experience. The automation technology of Liberty RPA sees software robots mimicking the behaviour of people to carry out repetitive tasks which, it is claimed, relieves the burden on employees.
We spoke to David Robson, IT director, ATS Euromaster, and Richard Billington, CTO at Netcall to find out more.
Just Auto (JA): How did the partnership of the companies working together come to be?
How well do you
really

know your competitors?

Access the most comprehensive Company Profiles on the market, powered by GlobalData. Save hours of research. Gain competitive edge.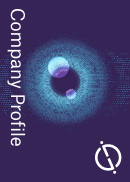 Company Profile – free sample
Thank you!
Your download email will arrive shortly
Not ready to buy yet? Download a free sample
We are confident about the unique quality of our Company Profiles. However, we want you to make the most beneficial decision for your business, so we offer a free sample that you can download by submitting the below form
By GlobalData
David Robson (DR): In the past we have used some of Netcall's contact centre software. However, we were always looking at automating our manual processes and in a previous role, I used a software called iMacros to automate a process between an Excel sheet and a web browser.
I was aware of Robotic Process Automation (RPA) and its developments since that time. We explored several RPA community editions and successfully piloted a proof of concept. When the time came to widen this out, we realised that our existing partner Netcall had an RPA tool, and their approach was a much better fit to how we wanted to develop RPA at ATS.
JA: What technology is being used at ATSE and can you explain this?
Richard Billington (RB): Netcall's goal with automation is to help organisations automate processes across the entire organisation, from their front-end business to their back-end enterprise. If you are going to do that, you have to integrate all your systems and provide technology that is easy to use for all people across the organisation.
Liberty RPA was the perfect match for this. Designed for business users as well as IT, its drag and drop functionality makes it easy for anyone to quickly and easily build their own automated process flows.
DR: Our systems were being operated in their own silos. This is the main process we wanted to break down with automation. We needed to connect these systems to allow data to flow between all of them.
In the process of automation, we identified process weaknesses that we were able to address. For example, tyre tread depth was being captured in a single field, but they should be split into three. We now have three software robots from Netcall's Liberty RPA and one bot from the proof of concept stage that runs a few processes but that will be migrated to Liberty in due course. Bots are used 70% of the time and run 24 hours a day.
JA: What processes have been automated and why?
DR: Predominantly the processes that we automate are repetitive activities usually involving the copy of data from an Excel spreadsheet or a system to another system.
These range from copy and paste with basic validation to processes that take circa seven minutes to execute and have a significant amount of logic in how to handle the data that it receives. For example, for a replacement tyre on a light vehicle there are seven different positions depending on the car and axle configuration.
These processes needed to be automated to release our team from the boring and repetitive volume and enable them to focus on the items that have proper issues. For us this was a real quality of work life issue.
To get us started we conducted a time and motion study on our processes, and we found 15 different processes we could automate. In just one of those processes, we were spending 26.5 hours every day copying data from one system to another. This is where Netcall's Liberty RPA comes in.
We produced bots and named them Betty and Bonnie. They enabled us to automate 80% of that activity. Even if this process failed it would give us an indication as to why it failed. This allows our employees to focus on the real challenges.
RB: When employees must do these cumbersome and mundane tasks, mistakes start to creep in. This is natural, we are only human. However, this does not happen with robots. Robots are good at repetitive tasks; they do not get tired or make mistakes. They are trained to always carry out these processes, with little or at all intervention from humans.
JA: What are the key benefits of automating these processes?
DR: One of the main benefits of automation is the time our employees get back. We have seen a change in people's behaviour.
With all the automations that have happened so far within our mobile operations, 60-70% of jobs are now done without anyone having to touch the order details as they are now automated. With 130 technicians, we are effectively saving over 30 hours of processing time each day.
On top of all these benefits, it also helped to change the mindset of our employees. One aspect in achieving this was enabling them to have the right to name a bot if they helped develop it. Now we have Brian, Betty, Bonnie, Sandy, Ernie (the fastest bot in the west) and Marvin. One of our key metrics around 'days to invoice' used to be in weeks, now it is in days, and we are in sight of our ambition of under three days.
RB: When you start an automation project, it flags issues. You can move forward with a pragmatic approach and make the big changes that are really going to help people on a day-to-day basis, as well as free staff to complete more important tasks. This is where pragmatic automation can be beneficial to an organisation of any size.
The learnings from the automation process have been invaluable. You must really understand your processes and your business operations before you start automating. The more you investigate how your business operates, the more you will find areas for improvement.
JA: Are you currently looking into any areas for future development?
DR: The goal is to move towards more customer-centric IT – we want to think more logically about how customers want to access their data. This will massively impact our offering to the auto industry and how we can meet the demands and needs of our customers.
The goal for us is to free up our team through these automation tools, so our people can do things that they are best suited for, leaving the highly repetitive tasks to the robots, who do not get bored, or tired.
By getting the automation process right, our team can start to reap the benefits. It starts to trigger new innovative ideas in their heads, and they will start suggesting, "what about automating this? What about automating that?".