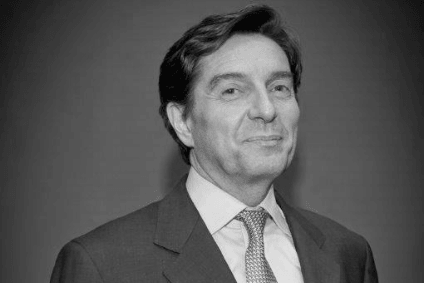 Roberto Vavassori was elected CLEPA president, taking office in January, 2016 and is also a board member of brake supplier, Brembo and director for Business Development and Marketing. Just-Auto caught up with him at the recent Mondial de l'Automobile in Paris to gauge the reaction of the manufacturing sector to what are potentially draconian new emissions limits.
The CLEPA chief joined Brembo in 1986, being involved in different departments and responsibilities and among his tasks, he was responsible for the listing of Brembo at the Milan Stock Exchange in 1995 and some 20 M&A projects.
He is deputy chairman of the joint venture between Brembo and SGL Group and serves on the board of various subsidiaries.
He was also chairman of ANFIA, the Italian Automotive Association. Under his tenure the association underwent a significant overhaul for both governance and operating structure. He is also member of the board of Confindustria, the Italian Employers Association, taking part in the Internationalisation Committee.
He was a CLEPA vice- president and he has been a member of the CLEPA board of directors since 2004.
Last week (3 October), the Plenary of the European Parliament in Strasbourg took the position for a reduction of 40% of carbon emissions from new passenger cars and vans by 2030, well beyond the European Commission proposal of 30%, as well as rules to mandate the sales of electric vehicles.
CLEPA is urging legislators not to go beyond reducing carbon emissions by more than 30% as it looks to work with Parliamentary, European Commission (EC) and national governments.
JA: Were you surprised by the even tougher approach of the European Parliament towards the limits and what will CLEPA do now?
RV: The EC Plenary Meeting in Strasbourg resolved CO2 emissions targets for 20% CO2 reduction by 2025 and 40% by 2030, increasing by 5% and 10% respectively the targets which the EC proposed. CLEPA recognises they [EC targets] are challenging but doable. Everything beyond that threshold [30%] is exposing our industry to a concrete risk of disruption.
What we do not favour is there is an overheated rush to provide leads from an imposed market. We still want to choose our vehicles for the mission they have to offer. We say this battery cell technology has an inefficient way. We need to invest to produce our European way to electrification and not to rely on components produced out of Europe, namely the most expensive part of the car represented by battery cells.
We need to come to Mark 2 and 3 technologies and then let the market be ready to adopt massively this technology. Any quota means you force customers to select that technology irrespective whether you want it or not.
It should not be the politicians to introduce the technology, it has to be industry. If you put too stringent targets, you indicate one sole technology. We will need more automation in our companies because there will be a shortage of manpower 25 years from now in Europe.
We cannot now start to produce battery cells which China and Japan started producing 25 years ago thanks to consumer electronics the Western world delegated to Asia.
JA: Now the European Parliament and the Commission have had their say concerning emissions, what happens now?
RV: The [European] Council made up of the Heads of State of the 28 (EU) countries is meeting Chancellor Sebastian Kurz [Austria currently holds the rotating European Council Presidency] on 9 October.
After 9 October, the Council will form a [CO2] number and after that the so-called Trilogue debate will start [with] the EC, Parliament and the Council. It is not yet too late to come to a more sensible approach to CO2.
The best certainty is to stay [with] the EC proposal because few people recognise it is a difficult balance between environmental improvement and continued competitiveness of European companies and the employment it brings. They [people] need to not feel too dependent geopolitically on one source of model.
The real risk is we have to convert immediately what we are investing for the long term in short term ways to cope with those too-stringent ways. That is a shame because you scrap billions of investment. It is a mess – many say for nothing.
Look with great attention to the details of the EC proposal. It is not simply, let's say, throwing dice on the table. It is a very serious proposal – go back to it and support that.
JA: Presumably the controversy surrounding diesel in recent years has muddied the waters when it comes to consumers making purchases?
RV: Since 2015, the diesel emissions cheating scandal brought trust in the sector to a minimum level. The distrust politicians have towards our industry is such they feel legitimate [legitimised] to introduce the technology path of the future. Right or wrong – wrong of course – they believe the diesel industry is resting on their laurels.
It is a fact last year out of EUR20bn (US$23bn) invested, at least 80% went to innovative technologies to electric powertrains. We follow the market – the market last year was 36,000 (EV) cars. We care about the environment because we are citizens – we want to decongest cities.
JA: What about mobility solutions for large conurbations – we are here in Paris for example which has a major traffic problem.
RV: The Mayor of Paris understands there is a need for cooperation. We want to bring solutions, therefore we need to work shoulder to shoulder. We need much fewer cars in cities, maybe 15%-20% fewer. You will not own any longer the cars you use probably. During your travel to [the] city [Paris], you will use the RER [train], Metro, shared cars [and] two-wheelers as well.
JA: Brexit negotiations appear to be coming to some sort of head as the UK prepares to leave the European Union next year. What is CLEPA's position concerning future supply chain implications?
RV: My personal desire is to bring some Members of Parliament on both sides of the [English] Channel [together] so they understand [how] disruptive any additional procedure, any potential border, any tariff, any duty [would be] for this super-interconnected supply chain.
Today the biggest companies in the UK are supplied daily. Some carmakers don't even have physical warehouses any more.
The UK [has been] very, very good at rebuilding from scratch the automotive industry. They did brilliantly, attracting investment from Japan, Spain, from Germany, from India. They did spectacularly well and they are throwing this well-being down the flush [toilet] for nothing. Few people understand how serious [is] what is at stake.
In five years if a solution is not found at the last minute, the UK industry is going back to what it was in the 1980s. That is unthinkable, honestly.
It is a bit blunt, but it is time to be blunt.
What is interesting in Brexit, for automotive, is there is no one winner. Politics has to be above short-term views. It is not to be taken for granted and the vote on Brexit is a good example of this.