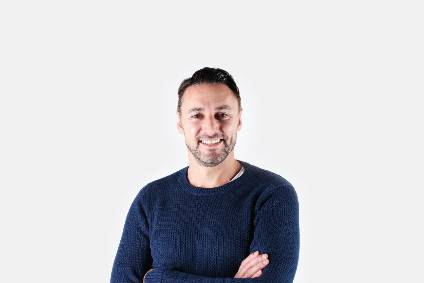 Although the pandemic has triggered a rise of online car buying activity, it confirms to some that latent demand was there all along and consumers just needed an easy-to-use, seamless system to make big ticket purchases. To learn more, we caught up with Tim Smith, Chief Commercial Officer at automotive eCommerce specialist, GForces.
Could you tell us a little more about GForces?
GForces delivers automotive eCommerce solutions through its NetDirector software platform, real-time programmatic marketing and intelligent digital infrastructures. It works with global vehicle manufacturers, dealer groups, and independent retailers worldwide.
In addition to designing front end and back office online systems, the company also supports the full integration process, including the tech roll-out of their new online functionality.
We have offices in the UK, Australia, Dubai and Vietnam, working with 20 car manufacturers in 65 countries and supporting 6,000 retail locations. In just 24 months, 1,651 UK franchised retailers – approximately one-third of all UK retailer sites – have switched to the GForces eCommerce platform.
Who are your competitors and what is your USP?
We have been in the industry for 20 years and have a complete understanding of the commercial and technological challenges which our customers face and how they seek to create enjoyable consumer purchasing journeys for their end consumers.
Many of our team have also worked in OEMs and retailers, so they have an in-depth understanding of real-world needs, which informs the solutions we are able to create for our customers.
Traditionally our competition has been alternative vendors in the UK market, but more and more we are seeing retailers trying to build their own digital platforms and we just have to convince them ours is a better option. Most retailers don't appreciate the ongoing cost of managing these platforms given the sheer volume of integrations and moving parts. When you look at a global marketplace, probably Modix is the closest.
We now have a platform that can be rolled into global markets extremely quickly and the NetDirector platform supports omnichannel, everything from eCommerce websites through to dealership kiosks and point of sales systems, which is unique.
The last 12 months have been a pretty memorable period for everyone and for all sorts of reasons. Form your perspective, how has online car purchase behaviour changed? And what stands out as the biggest challenges your business faced?
As with many other industries, COVID-19 has accelerated the shift to online, in a very traditional automotive sales market that was ripe for disruption. Our insights clearly show that customer trust levels when using digital technology are increasing daily, as is their willingness to make large ticket purchases, such as cars, online.
A car is now sold online every nine minutes as it becomes the new normal.
Data obtained through our NetDirector Auto-e digital platform found that the number of cars sold online in 2020 using our technology rose 1228%, increasing from just 2,199 in 2019 to 29,209 last year, worth over £500 million overall. A car is now sold online every nine minutes as it becomes the new normal, further highlighting the rapid shift to buying, not just browsing, online. The number of car buyers looking at car model pages globally rose from 10.7m in 2019 to 26.8m in 2020
What did you learn that you did not expect to learn?
The most popular time to buy a car online is now during office hours between 10 am and midday.
Interestingly, the most popular time to buy a car online is now during office hours between 10 am and midday. There was a time when customers used to spend precious hours of their weekends criss-crossing out-of-town retail parks to visit multiple showrooms before buying a car. Then, with the advent of car websites, online evening research became the default. The impact of lockdown and the resultant flexibility of working from home has changed everything.
So online car sales have exceeded expectations. But has the pandemic proved that latent demand was there all along and consumers just needed an easy-to-use system to make big ticket purchases?
Yes, we firmly believe there was latent demand there all along. Often the missing key ingredient was the lack of easy-to-use, seamless systems for consumers to interact and transact with. The pandemic has been the catalyst for change and we are proud to have supported so many of our customers in adapting to the rapidly evolving automotive retail landscape. Online car buying is no longer just a trend, it is fast becoming the new normal for sourcing your next car.
In-keeping with the current pace of online shopping and service delivery growth, we are forecasting the number of UK car transactions we will handle throughout 2021 to double – to 58,000, before growing even more to 72,000 in 2022.
What trends are you seeing in the devices used by consumers to buy a car? i.e. mobile vs desktop. And are methods of payment changing, too? i.e. increasing use of Android and ApplePay.
Our data found that mobile device importance continues to grow, up 4% year-on-year. However, desktops still proved the dominant device of online car buying, at 44% during 2020, up 2% on 2019. The findings suggest that, when it comes to making a big purchase, such as a new car, customers still want to sit down at the big screen to assess all the configuration options and finalise the purchase.
Another key trend which emerged during 2020 was the growth of Android and Apple Pay for making online purchases to cover car reservation fees, deposits and outright purchase. These new payment methods have already accounted for £23m of sales since being integrated into the NetDirector Auto-e platform, and we are forecasting the figure to rise significantly as even more UK retailers embrace its potential.
Given this online buying trend, presumably consumers are placing orders for cars further afield compared to face-to-face purchases?
Yes absolutely, over the last year there has been a rise in home delivery, up 35% between January 2020 and January 2021, which has also resulted in a significant increase in car buyers securing cars from further afield. The average distance recorded over the last year has been 80 miles for online transactions, compared to only 35 miles for face-to-face purchases. In fact, one customer ordered a car to his home in Malta from a UK-based retailer. This is clearly giving retailers much greater reach.
What do these trends mean for the car dealership?
Our findings show that an omnichannel approach of physical and virtual showrooms is now crucial for the success of automotive retail. The pandemic has brought into sharp focus the need for carmakers and retailers to operate an effective ecommerce strategy. Leading-edge digital technology, designed to complement offline channels is essential to delivering sales success.
While the data provided by our NetDirector Auto-e platform clearly shows the huge acceleration in online car buying, one can be certain that there is much more change to come and that it will come quickly. There has never been a more pressing need for the auto industry to invest in online buying platforms. However, that is not to say that the traditional car showroom is consigned to history. Far from it in fact. They have a critical role to play. Blending 'bricks and clicks' as part of an enjoyable, seamless omnichannel consumer experience is the key to the future. With two decades of expertise in this field, GForces is perfectly placed to help automotive sellers meet the exacting requirements of online buyers both today and tomorrow.
We are hearing a lot about the progression of autonomous vehicle technologies and mobility as a service. How does the retail model fit in with that?
Connected cars are already here to some extent but the direction of travel is clear, OEMs want a clear line of sight to their consumers and anyway they can enable that conversation, they ultimately will. Our data and insights help everyone in the auto retail value chain, from consumer to OEM to finance company making informed decisions about the buying, selling and transacting of cars. These services could sit within the connected car on top of their native systems.
What are the next big developments for GForces? And what role is AI playing in further developing your platforms?
We are always looking for ways to enhance our NetDirector Auto-e platform to provide retailers with the industry-leading ecommerce solution. Our Digital Stock Preparation suite of service includes NetDirector Vision, allowing car retailers to capture high quality digital merchandising content with interactive 360° spins, videos and photographs, and Snapcell, the interactive video platform, creating a fully digital showroom experience with personalised commentary from a salesperson.
Recently we partnered with Phyron as the latest commitment to improving the selection of Digital Stock Preparation services, bringing revolutionary AI-powered automated videos to UK car retailers. The software enables retailers to include an instant video for every unit of stock, creating higher quality, more engaging sales experience for customers, as well as saving them precious administration time. Research has shown that videos deliver significant benefits in driving higher sales conversion rates and the speed of car sales.