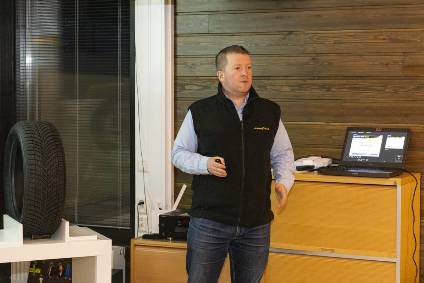 There are so many factors shaping the global tyre market. Over the last decade alone, the popularity of EVs and SUVs has steadily increased, prompting manufacturers to redesign their tyres. The increasing segmentation of the car market has also resulted in a more complex tyre market. In response, manufacturers have found yet more ways in which to address tyre weight, rolling resistance, noise and fuel efficiency. Future mobility models will reshape the tyre market further. To learn how Goodyear is addressing these market trends, we spoke to Xavier Fraipont, Vice President, Product Development EMEA.
Are there any particular tyre trends that have been driven by OEMs in recent times?
Throughout history, tyres have been expected to adapt to challenges posed by vehicle manufacturers' ambitions: heavier, faster or more efficient, tyres provide the crucial contact patch between vehicle and road.
More recently, vehicle development has extended its focus to heightened efficiency. Although not viewed as being one of the 'easy win' emissions reducing technologies, such as powertrain electrification, tyre advancement can bring significant advantages for a relatively low cost. The challenge comes from developing high-efficiency compounds that complement the new car performance characteristics and extreme noise, vibration and harshness (NVH) expectations.
Beyond efficiency, fashion and aesthetics have also been influencing factors.
Beyond efficiency, fashion and aesthetics have also been influencing factors. Big wheels with small sidewalls are no longer the preserve of performance vehicles; demand is for downsized, economical superminis that share the muscular looks of their go-faster siblings, yet retain the ride comfort and low-cost maintenance associated with the segment. Conversely, the rise in popularity of ultra-ultra-high-performance (UUHP) road-legal track tyres on non-track-specific vehicles, such as the warmest hot hatches, pose a separate set of challenges: compounds and tread patterns that work well on track and the road, in all weather conditions and ambient temperatures, without accelerated wear rates.
What are the challenges in designing tyres for electric vehicles?
How well do you
really

know your competitors?

Access the most comprehensive Company Profiles on the market, powered by GlobalData. Save hours of research. Gain competitive edge.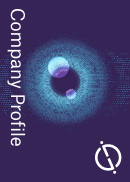 Company Profile – free sample
Thank you!
Your download email will arrive shortly
Not ready to buy yet? Download a free sample
We are confident about the unique quality of our Company Profiles. However, we want you to make the most beneficial decision for your business, so we offer a free sample that you can download by submitting the below form
By GlobalData
The latest generation of electrified powertrain-equipped vehicles brings two sets of challenges: mechanical and societal. Added battery weight and increased torque can increase tyre wear rates by up to 30 per cent.
EV NVH is magnified due to the lack of sound or vibration from an internal combustion engine. The acoustics of every component, especially brakes, suspension and tyres are, in effect, amplified and so suppliers must work hard to ensure latest generation components adhere to this strict expectation.
High-efficiency tyres that enable optimisation of EV range is the final conundrum.
High-efficiency tyres that enable optimisation of EV range is the final conundrum. Goodyear has developed technologies and techniques that combat these challenges and provide tangible benefits for our OE customers.
For example, optimised tread design with thinner sipes [small channels] allow a larger rubber contact patch than traditional radial grooves, which are better equipped to handle increased braking or acceleration torque in dry and wet weather. These grooves are also optimised to reduce the transfer of noise, enhancing NVH levels. Extensive in-house testing of compound formulations, both virtual and physical, seeks the ultimate blend of performance characteristics, reducing rolling resistance while also analysing sidewall design to reduce aerodynamic drag and rotating mass.
What are vehicle manufacturers' key expectations from ultra-low-rolling-resistance (ULRR) tyres and what are the main challenges when developing ULRR tyres?
The headline purpose of an ULRR tyre is always efficiency, but the expectations of vehicle manufacturers are that this efficiency doesn't come at the cost of strong performance in other areas. By carefully balancing these trade-offs, ULRR tyres are instead viewed as an important enabler for meeting increasingly stringent CO2 targets without drastically changing the character of the vehicle.
Optimising these trade-offs requires a complex combination of physics, chemistry and human inspiration. Despite extensive and proven methodologies for simulation and modelling, the starting point for selection of a new compound is often driven by the insight and expertise of experienced specialists.
Sophisticated manufacturing processes can often unlock new design concepts, making them economically practical and reliably consistent for high volume manufacture. An example is Goodyear's controlled co-extrusion of different compounds simultaneously, each contributing specific characteristics.
We hear talk of the intelligent tyre as vehicles change. With newer forms of propulsion, in what ways will the tyre change and adapt to such technology?
Shared mobility, in particular, will increase the pressure on vehicles to work reliably, and will also make scheduled maintenance and forecasted mileage more difficult to monitor and predict. As a response, Goodyear presented its latest evolution of intelligent tyre prototype at last year's Geneva motor show. It is a complete tyre information system that includes sensors and cloud-based algorithms to communicate in real-time with fleet operators via a mobile app. It's a showcase of what can be achieved with advanced tyre technologies.
This 'intelligent tyre' model will enable optimal tyre usage that helps ensure safety levels are met and cost-efficient maintenance schedules are provided through proactive monitoring of usage and lifecycle.
The intelligent tyre project is a valuable demonstration of capabilities as shared mobility will play an increasingly central role in vehicle development. For example, shared kilometres accounted for 4 per cent of global kilometres travelled in 2015, but by 2030 this figure is projected to exceed 25 per cent.
As far as electric vehicles are concerned, could we expect to see tyre performance to be brought into greater focus and so encourage radio frequency identification, tyre pressure monitoring systems (TPMS) and intelligent tyres?
As efficiency improvements become harder to attain, we will see all aspects of a vehicle's development become more closely aligned to ensure that marginal gains translate into competitive advantage. Tyre performance is a crucial element.
Future mobility models suggest that we will see fewer owner-operated cars and an increase in the average vehicle 'up time'. Previously routine maintenance tasks such as monitoring tyre pressures and tread depth will become disincentivised for drivers and will increase the reliance on fleet operators to diligently keep on top of day-to-day routine checks. However, cars will be under their direct control for a reduced proportion of their working life, further complicating the process. Therefore, the more data that can be captured and transferred directly from the car to its operator the safer and more reliable they will become. Processes will also become more efficient and downtime carefully scheduled.
A higher proportion of owner-operated EVs will be younger drivers without the knowledge and experience of basic maintenance.
Demographic information also suggests that a higher proportion of owner-operated EVs will be younger drivers without the knowledge and experience of basic maintenance. Assistance provided by a vehicle's systems will be crucial for ensuring ongoing reliability.
Reducing road noise from tyres has been the subject of intense research over the years. With the gradual introduction of EVs, I guess the challenge for the tyre industry is to design a tyre that produces a comfortable level of noise for the environment without having a negative effect on the interior vehicle noise. How is Goodyear addressing that?
These are similar to the challenges posed by EVs: the expectation for refinement that doesn't jeopardise performance or durability.
In modern vehicles, the tyres and road are the most significant sources of vehicle noise above 50kph. To help address this, the European Commission has been introducing steadily stricter regulations governing traffic noise limits, tightening by 4dB between 2016 and 2026. The next scheduled legislative incremental change is set for 2022.
Goodyear's EfficientGrip Performance with Electric Drive Technology tyre has been designed specifically for the EV market, but directly addresses these noise concerns and adheres to future legislation. Hard compounds, stiff sidewalls and high-torque treads are balanced against NVH management though acoustically optimised grooves to provide an optimal solution.
Of course, vehicle technology is not the only solution: low noise road surfaces can uniformly lower traffic volumes, while cities such as Paris are trialling reduced ring road speed limits.
Can you tell us a little more about what the Goodyear brand should mean to consumers?
Goodyear should appeal to the thoughtful driver wanting to get the most out of driving in the real world. In testing, Goodyear tyres are frequently quieter than competitors', enhancing refinement levels, reducing fatigue and making long-distance travelling more enjoyable. This is complemented by compliant compound, carcass and sidewall design to provide a noticeably smoother ride, especially in markets such as the UK where surface quality variance is a significant challenge. Wet grip is also a strong point due to Goodyear's focus on real-world conditions, as are traditional performance metrics such as cornering and dry braking: the company's latest Eagle F1 Series tyres are now OE fit for a range of popular supercars.
As consumers begin to understand more of the rigours and nuances of tyre development, Goodyear will also be seen as innovators. This translates to Goodyear's OEM relationship, where we are a trusted development partner for a large number of major vehicle manufacturers. Our experience and expertise make Goodyear an enabler of next-generation vehicles rather than simply a supplier.
What premium will OEMs pay for weight reduction?
Less weight was once a maxim for more power, but now it equates to increased efficiency.
Less weight was once a maxim for more power, but now it equates to increased efficiency. Tyre technology is a cost-effective method of reducing CO2 when compared to powertrain development. It is considered that it costs €100 per g/km of CO2 reduction for full hybrid drive systems, €75 for mild hybrid, €40 for electric power steering and €20 for modern start/stop systems. For price-sensitive markets, tyre technology represents a significant opportunity.
If advanced tyre technology is responsible for the incremental change that avoids penalties for failure to meet legislative targets, or enables the presence of higher margins elsewhere in the model range, then manufacturers have demonstrated a willingness to pay for a premium tyre that meets their objectives.