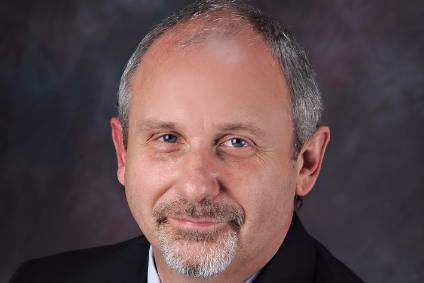 Continuing just-auto's series of interviews with tier one component suppliers, we spoke to Ian Simmons, Vice President, Business Development, Corporate R&D, Magna International about smart materials, connectivity and autonomous car interiors.
What are the considerations when looking at an alternative material in vehicle manufacture?
There are various motivations in Magna in terms of how we respond to alternative materials. Some are driven by legislation where we are trying to reduce mass. And we respond to that in various materials, whether it is metals, composites, etc. We are always looking for new and unique materials that have different properties.
Some of it is [about] ease of processing. There are sometimes areas where we can improve our throughput, quality and efficiency by changing materials yet still meet the product performance material requirements that our customers have. But we are continually being challenged by our customers to deliver a better product for a better price. So we continue to evaluate materials in order to achieve that.
In some cases, material substitution may actually reduce the number of separate components so you can combine the various components into one. We are always undertaking 'what if' scenarios both in the Magna product groups and in our corporate R&D world to see how we can be more efficient and sustainable to meet our mass and price targets across the board.
Which automotive applications are the most promising for smart materials?
For us, there are clearly some applications for smart materials. It is still early days. The biggest challenge is to commercialise and scale them. They are not there yet but we are watching that space.
Where you have architectural roadblocks, you really need to make some fundamental changes and you can make a significant impact on product performance — this is where they are going to first appear. In many cases, it is perhaps being introduced or experimented in the vehicle architecture to see how they are received and can be processed.
So they are coming but, with all things, there has to be a line of sight to a business case or an ability to scale at an affordable price. That will drive their introduction.
Are smart materials being pushed by the suppliers or pulled by the OEMs?
I think it is both but the affordability question is always there. No one is going to use these materials for the sake of using them. There has to be value and a line-of-sight on affordability.
Connectivity is another megatrend in the automotive industry. What is your vision of the connected car?
Connectivity can be in multiple categories. One is that, as an enabler for the consumer to get more data and information, service and access, it is something that allows them to take their smart phone experience from the home into the car and office. So it allows them a 24/7 connectivity environment should they desire that.
The second area is that connectivity will increase the ability for safety as it starts to interface with infrastructure, other vehicles and road conditions, it will give an ability where the vehicles will inherently be safer. And with more active safety being added then you will see accidents decrease.
The third area is that if you look at the sophistication of electronics going into vehicles today, and the ability collectively to gather data and meaningful information from the vehicle, there is interest in that data from the OEMs, consumers and suppliers. Within that, there are some privacy issues, i.e. who owns the data? Each jurisdiction will have a different way of looking at it. It is still not clear how that data will be dealt with. But when you look at just how much data, how much consumer capability and commerce is available through this connectivity platform of the future, then it will take some dealing with. Not only that, there is an inferred reliability because if, say, your car is dependent on future 5G – or some other connectivity – then its reliability, uptime and robustness in terms of its software will become crucial.
We hear a lot about what the autonomous car could look and feel like, specifically how the interior will change. To what extent will flexible and movable seating with new configurations trigger a re-think on occupant safety and airbag placement?
We will go through a transition for seating. As we move to a situation where we have autonomous vehicles then the interiors are likely to be reconfigurable. If you own an autonomous vehicle then it is likely to be customised to your specific needs. But when you look at forecasts which indicate that 20 – 25 percent of vehicles being shared in some form of autonomous mode – probably in geo-fenced areas – you are then faced with a situation of how do you provide seating in a reconfigurable interior in order to meet a whole host of different use cases? So there are some challenges there.
One thing we do see that is likely to be introduced sooner than later is 'wellness' where you can detect the health and wellness of an individual – is there a situation where they are stressed or concerned? So there will be sensing and wellness [features] that come into seating that monitors the occupant to ensure they are OK.
And, with the general sense of wellness today, we can see that wearables and/or wellness in seating will continue that wellness function while you are driving, not just when you are exercising or outside the car.
As we understand it, the difference between owned and shared cars has implications for interior designers. For instance, shared vehicles need open access and visibility hence a closed glove box could be eliminated. What do you see as the practical implications for the interior of shared cars?
In the long term – where all vehicles are autonomous – then you can change what you need on the car in terms of safety because, in theory, such cars will never crash or situations that require airbags or seatbelts. But, for the time being, you are still going to have a vehicle that meets all the necessary safety conditions but allow reconfiguration of them that allow you to work, face each other and so on. So that design need will be there for the foreseeable future.
Taking car sharing to the next stage and merging it with the prospect of self-driving cars, what are the implications for seat and interior design, choice of fabric, functionality/features?
In many cases, we are driven by the design requirements of the OEMs. They spend huge resource and effort in order to determine what is required. To ensure that we are up to date, we do our own clinics and research. We look at incremental features and functions. Wellness is one that we think will increase. Efficient interior package – with thin seats that are still comfortable and meet the legal requirements.
When you start to consider the shared economy then you need to ensure that all of the occupants are comfortable and have adequate space. So we look at all of those key factors across all of the different use cases – everything from trucks to cars to shared vehicles – and, overall, one of the things that we have stepped back is that we are looking at the next 10 – 15 years and asking: what challenges are there globally? Vehicles are going to be shared so is it going to be single or two-seaters? What operating conditions are they going to have? What role has seating got to offer? Is it something that they will sit in for just a few miles then do seats really need to be as sophisticated as they are today?
So we are looking at a whole new landscape of vehicle use and application in the future with these new mobility concepts and really trying to put the boundaries to support our customers in the future to determine what their needs will be with all these different use cases and different mobility requirements.
Are there certain interior design features or designs that your customers ask for to target certain customer groups, such as the Millennial?
Very much so. You have got a situation where there will be a high proportion of cars that are not individually owned but by organisations. So you are now in a business-to-business environment, not business-to-consumer. So you must ensure these cars are clean, presentable, people will have a choice of which organisation they will use for their sharing. So the best reconversion capability in terms of comfort, lighting, heating, appearance – all of which will be features the consumer will take into consideration when deciding who to buy from.
Is there anything else that you would like to add?
I think one of the main areas with connectivity — and it is something that we have been tracking for a number of years – all of this is great if you have a cyber security. One of the things we see – and something that we invested in a few years ago – was the recognition that you have got to have adequate solutions. But when you start to have fully autonomous vehicles on the freeway then it becomes more attractive to certain individuals to monetise vehicles. We need to be ready for that. At the moment, it is hard to hack a vehicle. But the smarter we get with cyber security, the hackers get equally smart.
Is there such a thing as a cyber secure car?
No, there isn't. The objective has to be that it has to be so time consuming to break into a vehicle that it is not worth an individual's time to do it. Why would a person want to spend 2 – 3 weeks to hack into a fleet when there are softer targets out there? I do hope we are the company that will come up with the 100 percent solution but history tells us that is difficult.