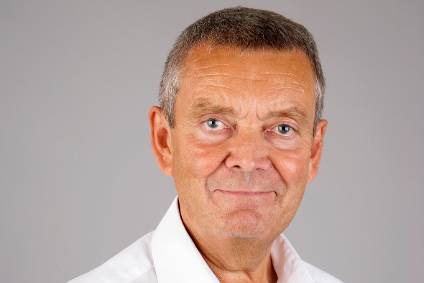 Lubricants are critical for cooling high-temperature components within ICE vehicles, but the challenges of cooling the higher temperatures of power electronics in electric vehicles (EVs), is an even greater task. We spoke to spoke to Martyn Mann, technical director for Millers Oils, to learn more about the specific challenges of lubricating an EV powertrain.
Compared to an IC powertrain, isn't lubricating an electric drive very simple?
EV powertrains pose particular challenges for lubrication because electric motors can generate maximum torque at zero rpm. Even a single-speed EV usually has a train of reduction gears to convert electric motor speed to road wheel speed and each pair of teeth in the gear train can experience maximum contact pressure before any meaningful rotation has occurred, and while the system is still cold. The lack of rotation matters because lubricant can drain off the surfaces while they are stationary, leaving them unprotected, unless specific additives are included to address this. These demands on the lubricant are quite different to an IC powertrain.
You mentioned operating from cold. Why is this so significant?
High loads at low temperatures create a particular challenge because conventional anti-wear additives in lubricants require both temperature and pressure before they become most chemically active. When we benchmark our products against competitor lubricants, we look particularly for consistent performance over the full range of temperatures and contact pressures.
By using a combination of conventional zinc, phosphorous or sulphur chemistry for higher temperatures, and Nano-chemistry for a range of temperatures, we can provide high levels of protection throughout the operating range. In some products we have tested, we have seen alarming gaps at certain temperatures where the individual additives seem to be competing with each other for reactivity with the metal surfaces they are supposed to be protecting.
The complementary contributions of the individual additives must work together throughout the whole operating temperature range in the transmission. Any gap in protection over a certain temperature range can leave the contacting metals relatively unprotected.
Isn't there useful experience from other industries which can be applied?
The challenges are similar to those encountered in the age of steam …
In many ways, the challenges are similar to those encountered in the age of steam, a similarity with extremely high torque loads at very low rotational speeds. Today's EV designers must maximise efficiency and range by using thinner oils and reduced contact areas, which results in higher contact pressures. This requires careful formulation of a suitable additive pack to ensure adequate oil film strength under all operating conditions, combined with minimum friction.
So is this a new challenge for you?
Not really; we've been fortunate in getting ahead of the game by working with Drayson Racing since 2013 when they made a successful bid on the 1000kg EV land speed record, reaching 204.185mph (328.6km/h). Subsequent collaboration with Hewland to support Formula E, which uses Hewland transmissions, led to the formulation of a Millers Oils NANODRIVE transmission lubricant marketed as Hewland UPB (Unique Performance Blend).
The benefit of our collaboration with Hewland was demonstrated at the 2017 le Mans 24-hour race. After the event, transmission oil samples from LMP2 cars tested for ferrous wear debris showed fewer parts per million on UPB after 5000 km than competitor oils were showing at just a few hundred km. The difference was so marked, it was visible to the teams when the samples were drained.
Do you expect future trends in EV powertrains to add to the challenges?
There is growing pressure in the EV industry to integrate the design of the e-machine and its transmission more closely, in order to reduce weight, cost and package, and permit more efficient, bespoke designs. This will present further challenges for the lubricant when it also serves as the coolant for the e-machine, because of the additional heat flow. We are very keen to work with EV powertrain developers from the early stages of design so that this next generation of drives can take full advantage of the potential that can be unlocked by using the appropriate lubricant.
Not only do EVs pose a bigger challenge for lubricants but service intervals are increasing too. On top of this transmission power densities are progressively getting higher, so the oil is having to do more and for longer. The move to electric power has made lubricants an even more critical component of the vehicle's powertrain.