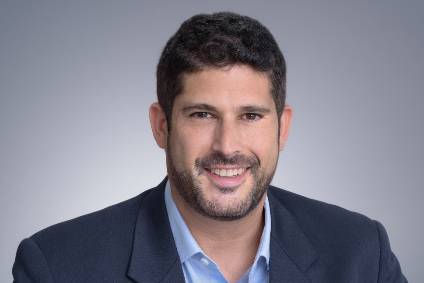 Innoviz Technologies develops and manufactures solid-state LiDAR (which stands for Light Detection and Ranging) sensors and perception software that enable the mass-production of autonomous vehicles (AVs). The Israeli startup is going public in a $1.4bn reverse merger with Collective Growth Corp. Continuing just-auto/AIC's series of interviews, Matthew Beecham caught up with Omer Keilaf, Co-Founder and CEO of Innoviz to learn more about its sensor technologies, investment plans and how the marketplace for LiDAR is evolving.
2020 was a pretty memorable year for everyone and for all sorts of reasons. In your business, what stand out as the biggest challenges you faced this year?
LiDAR development is very complex and requires hands-on activities, so our biggest challenge was to find new ways of collaborating on project development amid COVID-19 restrictions. We managed to be close to business-as-usual by making a few crucial decisions, including isolating critical production activities and leveraging remote control setups to continue work on our LiDAR sensors. In October, we introduced our next-generation InnovizTwo sensor, which offers a fully featured and automotive-grade solution for all levels of autonomous driving at a dramatically lower cost. We also continued to meet our commitments to BMW and Magna, which have selected our InnovizOne sensor for their Level 3-Level 4 autonomous vehicle (AV) program planned to be the first in the market.
Furthermore, we made significant improvements to our advanced perception software, which complements our LiDAR hardware by extracting additional data from the raw point cloud. Luckily, software development can be conducted at home so our employees were able to make continuous improvements with minimal disruption.
What did you learn that you did not expect to learn?
We learned new ways of working that will carry into post-COVID times. LiDAR product development requires collaboration across a range of disciplines — every employee from computer vision, algorithms and mechanical engineers to eye safety managers and optics technicians must work in sync. Communication and reporting on projects' progress has become even more crucial in recent times, and we will continue to leverage what we've learned to meet customer needs in 2021.
Achieving the performance standards necessary for SAE Levels 3 – 5 driver autonomy at lower costs requires a fresh approach. Can you explain what the stage you have reached?
Today, there are technical limitations that prevent many automakers from safely offering Level 2+ and achieving even higher levels of automation. We're offering a safe path to Level 3 automation at a dramatically lower cost. Our high-resolution, automotive-grade InnovizTwo product allows smoother adoption of automation by enabling Level 2+ while also supporting Level 3 and Level 4 upon launch. With our offering, automakers can collect real-driving data and release advanced functionality via over-the-air updates when they're safe to deploy. No additional hardware installation required. In addition to performance improvements, InnovizTwo is engineered to cost 70% less than InnovizOne and meets the automotive industry's requirements for production and cost.
As effective as cameras are, they have a few drawbacks such as limited range and performance (due to rain, fog and varying light conditions). To what extent can sensor/data fusion help?
Sensor fusion combines different sensor types (e.g. cameras, radar, LiDAR) to get superior perception to the human eye, which is essential for safety. In environments that might obfuscate a camera or radar's vision, such as rain or fog, LiDAR can see what they cannot and ensure AVs continue to perform as expected. All automakers are looking for sensor solutions that combine different sensor types for this reason.
Why is LiDAR technology necessary for AVs in light of Elon Musk's comments last year?
Those comments were made in 2019 and since then there have been significant investments made into the LiDAR sector. Almost all major automakers also include LiDAR in their AV development plans that have deadlines coming up as soon as this year. This indicates a serious commitment to the technology.
LiDAR technology is crucial to the safety of AVs because it can perform in harsh environments (e.g. low-light conditions, extreme weather) and see objects in a scene that other sensing technologies simply cannot. For example, pedestrians on the side of the road at night may be difficult for humans or cameras to identify but LiDAR detects them with extreme accuracy.
Many cited 2021 as a turning point for automated vehicles, though the reality has shown it will be a longer process. Can you give us your thoughts on the timeline, especially on the important threshold the industry now stands at between Level 2 and Level 3 autonomy?
It will take a significant amount of time and effort for the industry to bridge the gap between Level 2+ and Level 3 autonomy.
The automotive industry is well on its way to an autonomous future; however, this realisation is still a few years away. It will take a significant amount of time and effort for the industry to bridge the gap between Level 2+ and Level 3 autonomy, where the driver is no longer driving when the features are engaged and automakers assume responsibility for AV performance. To get to Level 3 and beyond, automakers will need to collect millions of miles of real-driving data, in a variety of scenarios, and get to a point where safety can be guaranteed.
How do you see the marketplace for LiDAR's evolving?
LiDAR will continue to become more accessible as it reaches maturity, due to manufacturing improvements and cost reductions. LiDAR manufacturers will also continue to innovate up the stack. Innoviz was one of the first to develop perception software in addition to our LiDAR hardware, enabling us to offer a turnkey solution to customers that also differentiates us from the competition.
We were also one of the few LiDAR companies to announce it will go public via a SPAC [special purpose acquisition company] acquisition. By agreeing to merge with Collective Growth Corporation, we ensure our continued growth as well as the advancement of the LiDAR and AV industries as a whole.
What difference will your merger with Collective Growth make to the business?
We're in a capital-intensive industry. This merger provides us access to the capital we need to ramp up production and continue to deliver for customers like BMW. Going through the SPAC process demonstrates the maturity of our company, and of the AV industry.
In an autonomous car, is it all about processing power for sensor fusion or are there other aspects to make computing dependable?
Actually, sometimes processing power is not enough to overcome the lack of a LiDAR in the car, for example in cases such as low-light conditions, camera saturation, etc. In fact, the stronger the low-level sensing capabilities are, the less processing power is needed to achieve good fusion. For the same level of safety, you need much more computing power for a weaker platform that has no or weak LiDAR.