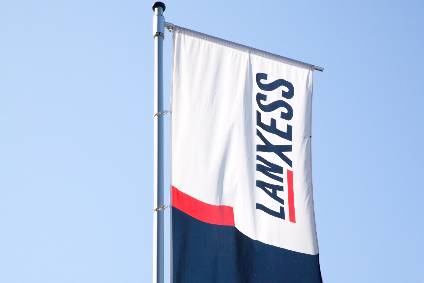 Continuing just-auto's series of interviews with global players in the automotive industry, we spoke to Lukas Schröer, project manager of lightweight technologies at Lanxess High Performance Materials business unit. Here he explains the role playing out for engineered plastics in alternative and future mobility concepts.
What are the new and potential automotive applications for polymers?
Currently, radical game changers hit the automotive industry. Driven by climate change and energy transition as well as more stringent legislation for emissions and public opinion we do see substantial changes and transformation in the automotive towards a tremendous reduction of emissions, further downsizing efforts and large-scale introduction of alternative powertrain concepts. All trends have in common that polymers will play a crucial role for realisation of cost-efficient solutions.
How do you see the role playing out for engineered plastics in alternative and future mobility concepts?
Engineering plastics will be playing a key role in various regards. First, we expect that lightweight technologies will strongly support alternative mobility concepts. Polymers and plastic-metal-hybrid solutions exhibit significant advantages in terms of weight reduction and freedom of design. Therefore cost-performance benefits over established metal technologies are revealed.
Furthermore, endless fibre reinforced thermoplastic composites can also be a cost-efficient alternative to metals with their high strength and stiffness in structural lightweight construction of safety components. Lanxess has a proven track record in the development and commercialisation of lightweight solutions. This was recently demonstrated by a brake pedal for the Porsche Panamera. The pedal, which is made from multiaxial reinforced composite sheets, was developed in close cooperation with Boge Rubber & Plastics and has been acknowledged with an SPE award. Meanwhile, the brake pedal is introduced into mass production.
Second, material properties such as flame retardancy, chemical resistance and electromagnetic shielding as well as structural performance and crash safety come into play once alternative powertrains with specific applications like power electronics or battery systems are considered. Lanxess offers compounds and system solutions to cope with these special requirements.
Our products are already used for different e-mobility applications like connectors, brackets or battery cell holders. There is even more in the pipeline.
What are the considerations when looking at an alternative material in vehicle manufacture? 
Alternative materials are always considered when the standard does not meet the requirements. New material solutions have to provide benefits – either in cost or performance, preferably both. However, a redesign of components and assemblies offers opportunities to reduce the system costs e.g. by functional integration and reducing assembling and post processing steps.
Of course, further criteria such as competence in production, development, quality, logistics as well as global presence of engineering know-how and materials are also of great importance. It is obvious that a close cooperation with the material supplier is the key for an effective development – especially in the introduction process of new and advanced materials.
Another key to bring new materials into mass production is the ability to predict the material and component behaviour by CAE-simulations (Computer Aided Engineering). This is one of our core competencies which we at Lanxess bundle in our HiAnt engineering services. We support our customers during the complete development process until the start of production.
Where do you see the greatest opportunities/ applications for carbon fibre in mass-produced cars?
The outstanding lightweight potential of carbon fibres is part of nearly every material selection process in the application development. Ultimately, carbon fibre materials are chosen in high-end vehicles and special edition models. However, when technologies are transferred from smaller series into mass production costs count more than lightweight. Hence, glass fibres will be selected in general simply for cost reasons. Since the cost disadvantage of carbon fibres is related to the fibre production process, we expect glass fibres to establish as the state-of-the-art material in the future series car production.
It appears that processes to manufacture carbon fibre have moved faster than those for recycling it. Are there still challenges when it comes to end-of-life recycling of carbon fibre parts?
The availability of recyclable material is still limited to small volumes. Therefore, the establishment of a cost-competitive and sustainable value chain for recycled carbon fibres is still unfeasible from our point of view.
What other trends are you seeing with respect to lightweighting using composites in vehicle manufacture?
An open mindset to new materials and material combinations is a pre-requisite for the development of lightweight solutions. More and more parts are designed as composite parts. Hybrid solutions like plastic parts with metal inserts or functionalised components are gaining an increasing share of lightweight parts in the vehicle. Especially the integration of glass fibre reinforced composite sheets in the injection moulding process is a fully developed lightweight technology for mass production. The latest published case studies show the potential of this technology to the market and fill the gaps in the development pipeline.
Which applications are the most promising for smart materials?
Smart materials are currently not within the scope of our developments. So far the scientific community has just started the exploration of smart materials. We at Lanxess have a look at these trends and evaluate the potential for new developments and applications.