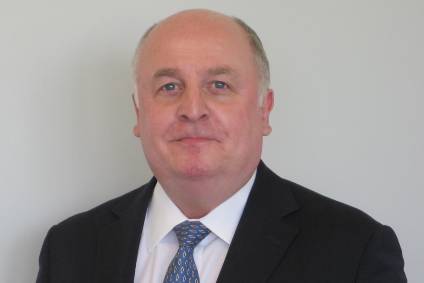 Continuing just-auto/QUBE's series of interviews with Tier 1 component suppliers, we spoke to Mike Howarth, Vice President, KYB Europe about recent damper innovations, active suspension systems and the European market for shock absorbers.
To begin – and just for clarification – how does KYB define an active suspension?
A suspension system that uses a high-pressure pump with hydraulic cylinders at each wheel to position the wheels with respect to the vehicle. Up and down motion of the wheels is actuated by electronically controlled valves. KYB offers active suspension at OE level.
Could you characterise the market stage of acceptance with active suspension (both full and semi-active across car segments) in Europe?
This suspension has traditionally only been used on higher value vehicles.
There is a lot of talk about the autonomous driving. In what ways can KYB support this?
Autonomous driving requires superior safety and ability to have an emergency reaction, which means that high-quality fast response shock absorbers are critical to ensure passenger safety. This is why KYB has developed a semi-active suspension system which is now entering the market as Tier 1, as a complete system shock absorber and software supplier. During this development process, KYB has solved some limitations related to lack of robustness and noise.
What should the KYB brand mean to your customers?
World class quality and reliability, over 80 years of technical expertise in hydraulics. Manufacturing that goes the extra yard to not just provide a quality product, but also quality service and support to manufacturers, distributors and technicians across the world.
Your plants produce both OE and aftermarket products. What advantage does this give you?
We can ensure that our world-class quality for OE manufacturing is also applied to our aftermarket parts. As our OE and AM products are made on exactly the same production runs, this also allows us to produce a lot more in one run than if done separately. These increased efficiencies and economies of scale allow us to be ultra-competitive in the market.
We understand that KYB recently opened a technical centre in Munich. Could you tell us a little about the work of this centre?
It is targeted at expanding our development capabilities for automotive components in Europe. We will expand our OEM business in Europe by strengthening product development and quickly determining the future needs of European customers. We can establish a system that can quickly respond to customers' technical requests and improve customer satisfaction. We can move toward the next generation of automotive technology development by amassing existing technological information in Europe and strengthening the development system for next-generation product development.
As vehicles become quieter, what advances have been made to your dampers to improve NVH?
Shock absorbers are part of the complete suspension system and they are all working together to improve NVH. KYB is working in partnership with vehicle manufacturers to reduce NVH in order to achieve the best possible performance. A good example of this is the Progressive Hydraulic Cushions which KYB has developed with Citröen and was launched on the C5 Aircross in 2017.
The revolutionary concept is a double hydraulic stops system. The total stroke of the shock absorbers can be divided into three differentiated parts for which the shock absorber will provide different characteristics. The first part corresponds to the position around the centre of the stroke. In this working area the conventional valving in the piston and the base valve provide the damping forces. The second and third parts correspond to the positions close to the end of the rebound and the compression strokes, with the hydraulic compression and rebound stops responsible for providing additional energy absorption.
This split allows the shock absorbers main valves to focus on comfort and entrusts the hydraulic stops to take responsibility when more demanding situations are encountered. In order to achieve this effectively, both the rebound and compression stops have to be able to provide sufficient energy absorption and to have a very flexible response. The stops provide an unprecedented comfort level and give what Citroën describe as a "flying carpet effect", as the car feels like it's flying over bumps and holes in the road.
Stepping back a little, what are the challenges facing the European shock absorber industry in 2018?
Over recent years the aftermarket has seen an increase in low value, lower quality shock absorbers. As our society has changed its general purchasing attitude towards cheap, short-term solutions, price has become a bigger deciding factor than longevity. KYB is committed to keeping our quality high and our customer support and service high, to ensure that price is not the only factor in choosing an aftermarket shock absorber brand. Continued growth throughout Europe year on year, despite these new low-cost competitors, suggests this commitment to quality is still an essential factor across the continent.