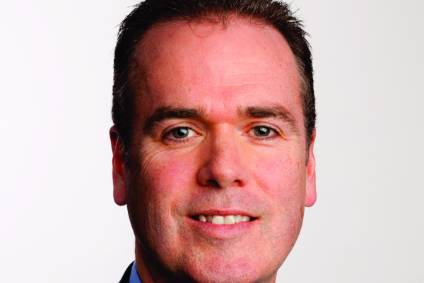 Continuing just-auto's series of interviews with tier one component suppliers, we caught up with Joe Walicki, President of Johnson Controls Power Solutions to consider 48-volt networks and the start-stop market.
What are the megatrends in the automotive car battery industry and how could that shape the performance of tomorrow's batteries?
Over the past decade or more the trend driving automotive battery development has been regulatory policy regarding fuel efficiency and emissions. This has led to the adoption of a range of vehicle electrification technologies in which the battery plays and increasingly important role. However, going forward we see that there will be a convergence between the trend toward electrification for efficiency and the need to provide better overall electrical performance in the vehicle to support things like connected technologies, driver assist automation and advanced safety systems. Each of these approaches puts new demands on the battery regarding both electrical performance and reliability.
While the adoption of fully electric vehicles gets a lot of headlines, we see that the trend toward implementation of incremental technologies like start-stop and 48V Micro Hybrid are as, or more, important in terms of making mass-market vehicles both more efficient and safer for consumers.
What opportunities does the move to a 48-volt architecture open up?
The move to a dual-voltage architecture with both 12-volt and 48-volt networks will create some new opportunities for improvement in fuel efficiency, vehicle safety and comfort. Ultimately, having a 48-volt network allows for higher power activity in the vehicle than you can do at 12-volts. This will enable a range of new or improved functions like brake regeneration, electric turbocharging, active chassis control, and a range of Advanced Driver Assist System (ADAS) technologies. A 48-volt battery with the right balance of performance, safety and cost attributes will be a critical aspect of these systems.
We understand that JCI is expanding production of AGM batteries for start-stop cars in China. How is JCI currently performing as a business in Asia, specifically China?
As the global leader in automotive batteries, Johnson Controls will continue to invest in bringing a range of technologies, capacity and technical capabilities to China to help automakers meet increasingly strict fuel efficiency and emissions regulations, while serving our growing network of aftermarket customers.
We expect battery sales in China will grow about 20 percent annually over the next five years. One example of success is the growth of our VARTA distributor network and customer base. Last year, we expanded to more than 300 wholesale distributors in more than 200 cities. We offer in-person product, technology and sales training to thousands of repair shops to promote our VARTA brand and grow sales for our wholesale customers.
Could you update us on your predictions for star-stop applications in BRIC, Europe and North America?
By 2020, market adoption of start-stop is expected to be more than 50 percent globally (approximately 82 percent in EU28, 47 percent in the US and 51 percent in China).
We believe that the implementation of the Johnson Controls Manufacturing System (JCMS) at your battery factories in Mexico has had some positive results. Could you tell us more?
The mission of JCMS is to be 'the one Johnson Controls way' of manufacturing to attain world-class performance by engaging employees and driving operational excellence. We are implementing JCMS all around the world in several waves marked by level 1 through 5 certification status.
Just to give you a sense of how complex and thorough JCMS is, to achieve Level 5, a plant has to standardise and implement close to 900 individual processes that impact virtually every aspect of manufacturing from quality, safety to supply chain, material flow and environmental controls. Ever since we started with JCMS, our global quality metrics improved more than 10 percent and safety performance increased 20 percent.
We are proud of our locations in Mexico as they are not only ahead of many other global locations on their way to achieving Level 5 status, but Mexico also serves as a place for sharing best practices and setting global product manufacturing standards. In fact, our OPTIMA battery plant in Mexico was named an IndustryWeek Best Plant for 2016 in North America. Winners of the annual competition are selected based on rigorous performance metrics around day-to-day operational excellence, customer satisfaction, continuous improvement and employee involvement.
What premium will OEMs pay for weight reduction?
Reducing weight in the vehicle continues to be a priority for the automakers and there is an economic value related to enabling weight reduction through advanced technology. However, the specific value for any specific automaker or vehicle is highly dependent on a number of things including vehicle type, weight class, and fuel economy targets. Ultimately, the premium to be paid for a weight reduction becomes part of a roadmap for improving efficiency on the vehicle and is then considered equally with all the other options available.
Not so long ago, the high cost of battery packs was a concern. To what extent has the price of such packs fallen?
In general, the cost of high voltage battery systems has come down, driven primarily by a reduction in the cost of cells. While certain automakers have started finding modularity in elements of the battery system across multiple vehicles, there is still very little standardisation on pack design and components and this means there is a significant opportunity for further reductions in cost at the system level.
With so many advances made to car batteries, is 'range anxiety' in electric vehicles now receding?
The range of electric vehicles coming to market has increased and that should make them more interesting to consumers. However, there are still significant barriers to mass adoption. Costs are still too high for the average consumer to find a value equation that makes sense to them. In addition, the range anxiety issue is probably more related to the time required to recharge rather than the actual distance the car will travel. If a driver is accustomed to filling their gas tank in five minutes and then getting back on the road, the idea of a minimum of thirty of forty minutes at a level-3 'hyper' charging station, or potentially several hours at a regular charging station, probably seems like a deal breaker.
There are still significant challenges in this space, which is why we see the opportunity for things like start-stop and 48-volt Micro Hybrid to see mass adoption over the next five to ten years. They provide measurable benefit with a good value equation for consumer and don't require any compromise in the way the vehicle is used.
We are hearing more and more about autonomous cars and how they might look and perform. What opportunities does this present Johnson Controls?
The move toward autonomous vehicles is interesting but we see it as a relatively long and progressive trend that will evolve over the next couple decades. We are already seeing vehicles with semi-autonomous technology reaching the market and that trend is impacting the use of batteries. Not only do these types of systems typically consume more power than in a traditional vehicle, the reliability profile for the power supply and battery has changed. The systems related to automation cannot fail so eliminating the risk of low-voltage situations or other potential failure modes are critical. This challenge is something we are working on with our customers to find solutions that balance performance, reliability and cost.