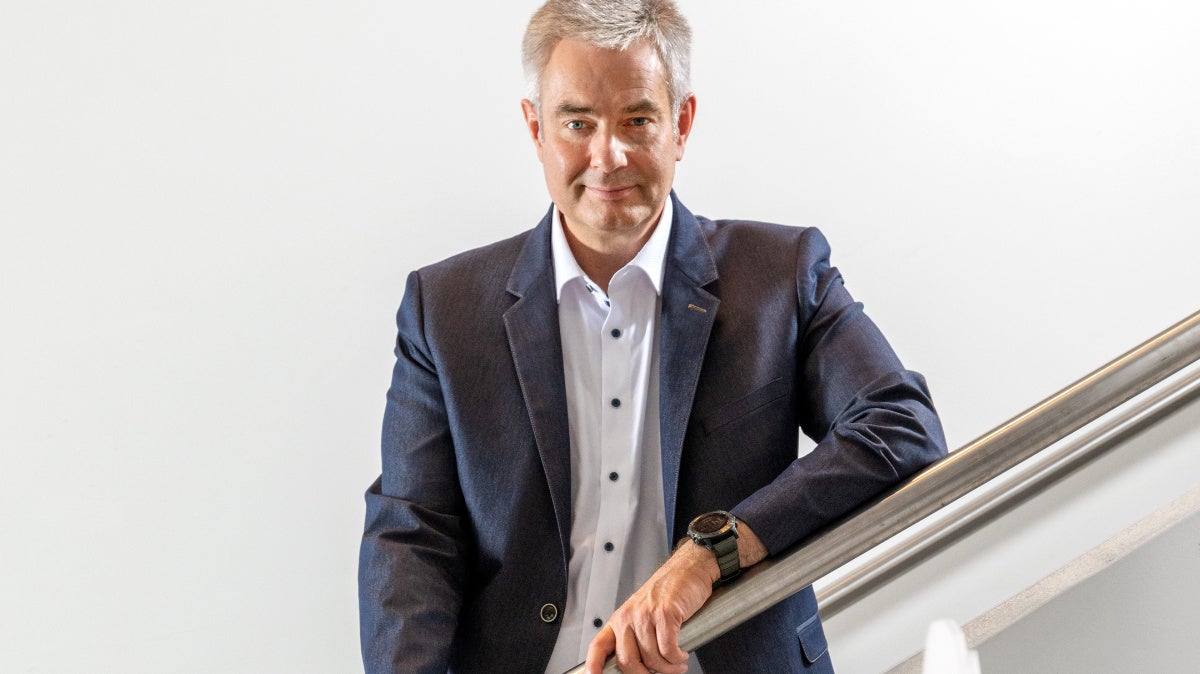 At an internal exhibition, 'Future Mobility Days', Volkswagen Group Innovation answered questions on future mobility. What are the big underlying themes?
The mobility sector, and the automotive industry in particular, is currently undergoing the most radical transformation of its existence. The new ideal of carbon-neutral self-driving mobility is gradually becoming reality – both in megacities and in rural areas. This gives mankind totally new freedoms . In the future, we will be able to use time spent in the car more diversely for social contact, entertainment and relaxation. This will turn the car into something like a time machine. Then we will integrate mobility into everyday life in a completely different way – with benefits for both society and the individual. The "golden age of mobility" is around the corner.
What can we expect in the golden age of mobility, and when?
We are approaching a specific point in time with an idealised view of the world: in 2050, we expect a carbon-neutral world, smarter energy supply, fully networked mobility and autonomous driving to be available across the board. We will move around in a variety of ways. There will be a mix of micromobility, robot taxis, public transport and individual mobility. Mobility agents will be largely autonomous and controlled by intelligence. In the future, traffic light crossings will no longer be necessary. Cars will park themselves and in a vertical configuration, taking up minimal space. Cities will become quieter, parking spaces will become green spaces once again and we will regain quality of life. This is a vision statement that we are using to derive the intermediate stages in the 2030s and 2040s.
How far ahead are you looking?
We are currently researching and developing sustainable, networked, secure and tailored mobility solutions for future generations. Our work is around eight years ahead of a potential launch of new technologies, products or services. Innovations that could go into production in 2026 or 2027 are currently being handed over to advance development. We are thus starting our corporate strategy "NEW AUTO", which will see Volkswagen transform itself from a vehicle manufacturer into a world-leading software-driven mobility provider by 2030. But we're also thinking another step ahead: What awaits us in the 2030s and 2040s? Basic research is essential for this.
How well do you really know your competitors?
Access the most comprehensive Company Profiles on the market, powered by GlobalData. Save hours of research. Gain competitive edge.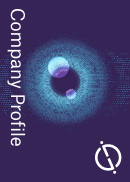 Company Profile – free sample
Thank you!
Your download email will arrive shortly
Not ready to buy yet? Download a free sample
We are confident about the unique quality of our Company Profiles. However, we want you to make the most beneficial decision for your business, so we offer a free sample that you can download by submitting the below form
By GlobalData
Europe has always been strong when it comes to basic research. But the USA and China are often better at transferring this into the industrialisation of technologies. How are you preparing your projects for going into production?
That's true. The reason for this is often that other countries are much faster and braver when it comes to using venture capital for scaling purposes. You see that with good start-ups. Lots of Germans are involved in the initial finance runs. But this tails off rapidly, as soon as the investment amounts increase. That is a problem. What's needed is a different risk-taking culture and a more concerted funding policy. When it comes to quantum computing, we have excellent basic research. Now, the right steps need to be taken to lead the way when it comes to industrialisation as well. However, this phenomenon is less relevant to Volkswagen. Our daily business is making our projects ready for scaling and handing them over to advance development. Scaling is our strength.
The automobile industry is currently undergoing its greatest transformation process towards an all-electric, fully networked car. How has this also changed research requirements? What are the challenges?
Some people say that Volkswagen needs to become more innovative. But the fact is we have been working on innovations and new technologies with great success for 50 years now. Previously, the focus was on what is known as "closed innovation", which simply means that we did our research behind closed doors as it were. But a pioneering spirit and a willingness to transform have always been a key part of our DNA. We even transformed ourselves in 2019. Group Research became Group Innovation. And we will need to keep on reinventing ourselves in the future as well. After all, development and transformation have an incredibly steep gradient. At the same time, we are moving away from traditional car topics, such as drive train advancement or transmission development, towards energy systems, digitalisation and holistic mobility solutions instead. To get these topics out there at the right pace, we are making increasing use of co-innovation in agile, strong networks – collective creativity so to speak.
Co-innovation is a good word. You are not only doing research in Wolfsburg but have a global innovation network that also works closely with start-ups. How important are internationality and diversity for innovations?
We have research centres and incubators in all corners of the world, for example, in China, the USA and Israel. This is how we ensure that we have our finger on the pulse of the innovation hotspots. Tel Aviv has a strong start-up culture. Silicon Valley is still a top location. We specifically add people to the team who live locally, are part of the scientific community and who understand the culture. This is how we have built up a strong network and are close at hand when start-ups emerge, there are interesting research findings coming out of universities or a new ecosystem forms in society. Then we sit down with these idea generators and decide how to provide support or get involved. Anything from joint development to investment is conceivable. This is how international research projects come about, which turn into products for our customers around the world. Diversity is a key guaranteeing success for every team. And diversity is infinitely more important for an innovation unit because it fuels innovation. So it is not just a key to success for us but is also our lifeblood as well.
In addition to incubator and scout, Group Innovation is also a visionary for the Volkswagen Group. What does this mean?
As a visionary, we engage in futurology. Using artificial intelligence, we analyse financial flows, patents, all newspaper articles and scientific literature. From this, we identify weak signals and their connectivity. If these signals point in one direction, this indicates a trend. And values studies also play a key role. From this, we develop solutions to put the company in a robust position for these changes – and to map this trend onto the corporate strategy and product portfolios of the brands. A good example of this is our collaboration with the US start-up QuantumScape. We have been collaborating to research large-scale production of solid-state batteries since 2018. A "super battery" if you will, which enables longer ranges and shorter charging times. We have since handed this over to the CoE Battery where the next step is setting up a production pilot plant for solid-state battery production in collaboration with QuantumScape.
What kind of ideas were presented at the Future Mobility Days?
We are working towards a fully integrated mobility system through which everything runs like clockwork. This target vision also stands out in our innovations and research projects: They are linked together and are mutually dependent to some extent. A core topic was the accomplishments in long-distance mobility and autonomous driving. We presented concepts showing how our customers might spend their time in a self-driving car in the future. We are also working towards a paradigm shift when it comes to autonomous driving: when we move the laborious calculations of technical parameters from the car to the cloud, we can do away with certain hardware components in the car. This drastically reduces the costs of autonomous driving and will make it affordable for everyone very soon. Another driving force behind our projects is decarbonisation: We converted a twelve-cylinder test bench, which we can use to remove CO₂ from the air through passive mineral absorption. The "Direct Air Capture" turns back the clock on global warming as it were. We also presented an electric tractor for use in Africa.
An electric tractor for Africa? What does that have to do with Volkswagen?
In Africa, rural exodus is resulting in difficult social conditions in the cities. This is linked with a decline in nutrition. Replacing manual work and introducing tractors would help to tackle this problem. What we find interesting is the bypassing of previous technological developments. We are using digitalisation and electrification directly and are building a hub for sustainable agriculture in collaboration with our partners, GIZ and the University of Rwanda. Current developments in Rwanda include an entire ecosystem with a solar infrastructure for electric tractors that you can book via an app as well as much more. Our concepts will increase the harvest fivefold, thereby improving the income of farmers and – hopefully – halting the rural exodus in the process. This is the key point of innovations: creating added value for society.