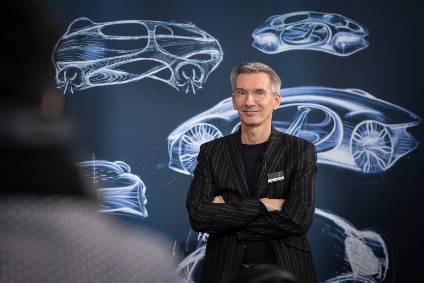 Mercedes-Benz interior designers break new ground with every model. To learn how they achieve it and what inspires them, we caught up with Hartmut Sinkwitz, head of Mercedes-Benz interior design. We also discussed the forthcoming Mercedes-Benz S-Class. Expect them to push the design envelope further with ambient lighting effects and touch functionalities.
How would you like a customer to feel when they get into a Mercedes car?
They should think, 'Wow, this is really beautiful, there is so much beauty in such a compact space, I've never seen before.' And of course, we take care that there are certain highlights in the car to see. So far we have not gone for a totally empty room like some other brands are heading for. It is more the Bauhaus tradition of reduction – which is always part of our design – but we still like to keep some richness in our product design and some entertainment so that people don't get bored after a few years.
Turning to the Mercedes Vision AVTR (Advanced Vehicle Transformation) concept that was revealed at the CES earlier this year, what was the interior design brief?
Our design philosophy has always been inspired by the beauty of nature.
We envisaged a kind of 'driving object' that could drive through an environment that is much more nature-oriented, that wouldn't destroy nature. That's why we went for these ball formed wheels. We really thought that Avatar, as a movie, has been such a great inspiration to tell people how beautiful nature is and that nature is worth taking care of more than before. Our design philosophy/sensibility has always been inspired by the beauty of nature.
We really can say we didn't start with a very clear concept, 'This should be a four-seater and have this or that space.' We just started to take the inspiration and to imagine an environment that keeps the people really calm in a way that you imagine to be very peaceful, like sitting in these seats inspired by the hammocks.
How well do you
really

know your competitors?

Access the most comprehensive Company Profiles on the market, powered by GlobalData. Save hours of research. Gain competitive edge.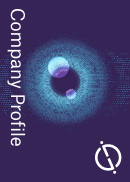 Company Profile – free sample
Thank you!
Your download email will arrive shortly
Not ready to buy yet? Download a free sample
We are confident about the unique quality of our Company Profiles. However, we want you to make the most beneficial decision for your business, so we offer a free sample that you can download by submitting the below form
By GlobalData
Are there any aspects of this concept that we could expect to see sooner than later?
I think there will be some similarity in some ways with future production cars. First of all, we will look for a cleaner design in the future. With the new generation of the next S-Class we are starting anew with a family of designs. So we want to make sure that this will be a progressive design that makes this clear statement and shows a strong difference from today.
One thing that will make a difference is the spacious and relaxed shape that comes from the dashboard in the future S-Class with the very space-oriented section so you get really a very good feeling for the space up to the front part of the windscreen with a very relaxed falling down form towards the driver and passenger. It has some similarity with the AVTR idea, so having shapes that are very open and friendly, and so you don't sit behind a working desk or some wall, it's rather very natural shapes and volumes, and also the use of natural materials will be improved. You can see this already with our Vision EQS that we presented last fall in Tokyo. There are some similarities even with that one, not completely the same, but you can see that we are looking for larger surfaces where we can have natural wood.
So we will bring this natural effect into the car, although the times are heading for more digitalisation and larger screens. But we take care for that balance that human beings always come from nature, they are part of nature and they should feel embraced even by nature with natural materials. This we will take care of for the future, not just for the more dominant-looking screens, we are taking care for very aesthetic solutions that are integrated, but we are also looking for new values for the experience of luxury.
In terms of dashboard screens on Mercedes cars, the dual screens have been around for a couple of years. How do you see screens in Mercedes evolving?
Currently, we have our widescreen, our screen unit is combined into a cluster screen with a central screen. That has been a very successful, very aesthetic and clean solution. We've been very encouraged with that, going further, I would say going a step further than most of the competitors because usually they still have the typical instrument cluster with the hood around and built into the dashboard, rather than free-floating. So, for the future, you can see that we have introduced touch functionalities. You can also see, mentioning again the EQS show car with the central screen, that we are looking for touchscreen architecture that will be again very pleasing to use, that is coming closer to the human body than what you can see in the current cars these days.
So, our core value of convenience, ease of use, the ease aspect is an important aspect and therefore we are looking for a new screen architecture. There is still a trend for larger screens, and we are following this trend.
Last, but not least, we are looking for this experience of a strong feeling of modernity, and the screens and the screen size comes into that aspect, into this experience that you are entering a really very modern car.
Can we also expect to see more touchpads in Mercedes cars?
Yes, we introduced those to get a similar feeling between touchscreen or the use of mobile phones and then to touchpads, and even the touch buttons in the steering wheels, to get more consistency with these devices. But from my own experience, I can say that when you have a well-made touchscreen that is mounted in the car you really like to use it.
I guess there is a balance to be struck between using a touchscreen and physical buttons and dials. What is consumer research telling you about what Mercedes customers want?
There is a lot of constancy in the functionality of our cars.
It's important that the interface is easy to understand and the functions are more or less where you would expect to find them. When you see our current modern steering wheels, for example, we have integrated the cruise control now visible in the left hand spoke. We have a very clear interface, a very good interface for the instrument cluster screen with a single navigation pad and the little ones where you can really go into two dimensions. And on the right-hand side the telephone functions, they are more or less the same for many years. So, this kind of 'welcome home' that you know where you find which function in the Mercedes, it works for very many driving functions. So there is a lot of constancy in the functionality of our cars.
Some functions can be integrated into the screens, especially in touchscreens. For example, maybe some climate functions can be integrated very well and when you have the larger screen then that's a benefit. With the general feeling of buttons, we do not necessarily explicitly ask every time the customer in different age groups, 'What would you like?' and then we discuss, 'Okay, the young guys like this better, the older like this better.' I think we are still visionaries. We do some clinics always and we do get some feedback about the appearance, but in the end, you can really experience the certain functions of buttons mainly through really driving and everyday use, and to do this with the customers, to imitate the everyday use is difficult.
We will always have the plus and the minus, maybe let's say. For example, the metal look of the good old buttons is very precious looking, very high quality. And now we are looking at capacitor switches in the future, which is a new trend, it gives you this high tech feel. So there is always some advantage and some disadvantage in systems. I would say overall there is not just one solution to go for. In our case, we take care that our customers providing safe and haptic feedback, for instance. That's very important.
What are your thoughts on gesture controls?
I have been very fascinated about this opportunity and were the first to bring the gesture control idea into the automotive context. Although we have worked a lot on this idea, we realise that it is not the best one. It is nice to add a few functions, to also experience the high tech feeling again that maybe the hand will be seen and you can even get some interaction before really touching. So some highlights can be nice but I would never build a complete interface on gesture control.
I believe we have inspired BMW to be the first with the gestures in the production car, while we discussed in-house that we think this is not the best way or let's say not so important. So, it's more like additional opportunities to offer a few functions with that. But the future we will have a few ideas about it that I cannot talk about.
Mercedes has taken ambient interior lighting to a new level. Is there room to push the design envelope further with lighting effects?
This again is I say wait for the next S-Class. I am happy and proud to tell that this will be the next level again.
The illuminated turbine air-vents on the A-Class takes things to the next level also …
Yes, that's really great. Because with round vents or with the special turbine engine inspired design it really worked so well that we could have a light ring in the centre and that illuminates the complete air vent in a very nice way. We are working on some projects on the illumination. But in case that there are some very great looking air vents that don't work so well, then it's not a priority to say the design will be chosen just because of the ambient light opportunities. The design in the daylight is still the most important to us. But we will show some new ideas and the future S-Class that shows another highlight.
One thing I can say is also that for us it is always best to combine some direct light with indirect light. The advantage with the direct light is that you can see it also at daylight or in the early evenings or mornings when it's not really bright, you can see that very nicely, while the indirect light you only see at real darkness. So, the combination is really great and can express the design theme very well and stage also very well elements that look floating and that they look even more floating. It's really a very nice aspect of interior design.
Could you tell us a little about the all-electric Mercedes EQC? What are the interior design highlights?
We wanted to set a statement or give some different design – different to the other models at that time – and that's why we went for the 'squarish' air vents with some lines in the lamellas with some central momentum in the flow of the lines. With the dashboard, we went for a space-oriented design, a section that comes down towards the driver and passenger, and then we have this huge long wraparound surface that goes all along with the windscreen. And that is staged also by the very special trim piece with the lamella that are still a very outstanding design detail. It's such a huge super precise element with these cooling lamellas that are inspired by high-end amplifiers. I still admire the engineers that have built the tools to really be able to bring this out of one tool in such dimensions. It is very outstanding.
So, with this and some trim ideas, the rosy gold accent colours, and then some textiles that are coming out of recycled PET bottles overall and some nice colour and trim combinations with the slightly greyish blue combining with the black or brighter colours, I think we've got a really nice and very rich looking electric ambience.
We took over the design of our widescreen, and the cool thing is, so we've got this one volume from left to right that is this kind of space-oriented friendly volume, we made a cut-out at the driver area and through that, we also created a little bit like a driver orientation. As a basis of the screen, we have integrated a technical looking cassette that includes the air vent. So we didn't need to have an extra box for the air vent. You can also say the air vent container is the basis for the screen also. It's a very simple but radical solution for all that you need and the sophisticated look.
How do you set about creating the right harmony in a car?
One aspect of our interiors in most of the cases is symmetry. When you look back to the ideal of beauty you see also very ideal symmetric faces from people. So, somehow we have this tradition in most of our cars, and sometimes we like to make an exception. But this is one aspect that gives the interior a very clean and harmonious feeling and the passenger seems to feel as important as the driver.
But apart from that, we also have to take care that the interior brings across an iconic expression and unique feeling. So we first of all have to look for unique designs, new design solutions that are not going totally crazy but that are really iconic. I think harmony really is a part of our gut feeling that we altogether, as a design team, that we work on our models for many months and we build up this harmony in the shape in itself also. So, before we think about colour harmony, the design has to work in the black interior, that's mainly black with some maybe silver elements.
So, without this aspect, it has got to have the right harmony. We are always working on the contrasts, having some elements that are exciting. And then having zones or areas that look calm or very harmonious, and with the idea of organic design and wraparound solutions, we already create a very 'welcome home' or friendly feeling, so people should feel protected in the car. I think with all these aspects, it is a matter of design everything with all your love and you get the harmony for granted.