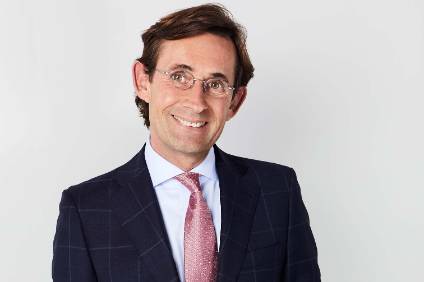 We talk to Lex Kerssemakers, Senior Vice President, Volvo Cars, EMEA, about Geely-owned Volvo Cars' electrification strategy.
Volvo Cars will launch a new diesel engine family this year – but it will be the last diesel it ever makes.
Lex Kerssemakers, Senior Vice President, Volvo Cars, EMEA, said: "We are no longer reliant on diesel and we don't see a long term future for it. Already we have well developed petrol engines and hybrids. Hybrids now account for around 15-20% of our European sales."
On Volvo's electrification plans, Kerssemakers admitted that people misunderstood the press messages when the company announced its entire range would be electric by 2025.
He said: "There is a difference between electrification, as in hybrid or PHEV, rather than full EV. But every refreshment we have from now will have the option of some form of electrification."
However, Polestar 2 – due later this year – will effectively be Volvo's first fully electric vehicle and equipped to rival Tesla. The EV brand will be sold direct to customers online or through a very small number of boutique-style "spaces".
Polestar 1 is very much a teaser model, with a very small production run of a few hundred and in left hand drive only. Polestar 2 will be aimed at larger numbers and is due in 2020.
Volvo's dealer network will operate the 'spaces' and will provide back up in terms of PDI, delivery and service.
Last year saw Volvo sales of 640,000 globally, ahead of its own target and the bar has now been set higher, looking to achieve sales of 800,000 within the next two years.
Kerssemakers said: "The past few years have seen double digit growth in the US and China while many other countries have been breaking through sales barriers."
Even with a downturn in the Chinese market in the last quarter of 2018, Volvo still finished the year 13% ahead. Despite the slowdown in sales, nearly all carmakers were still ahead of 2017 on sales, Kerssemakers added.
"We are happy with our product range and we will not seek to enter every possible niche."
What's the secret to Volvo's success – given that some other premium brands are starting to struggle? "Having the right products in the right segments and the right powertrains. We are happy with our product range and we will not seek to enter every possible niche.
"There are no plans to launch a car below V40. This is a very important volume car for us but there are two trends in society: people want to sit up high and there is a move towards electrification – and you have to have a good range, 300km or more. That means you need more space in the car to accommodate the batteries.
"So the XC40 becomes more important and we need to tap more into the V40 with the next generation XC40."
Kerssemakers said Volvo was close to a decision on the next generation XC40, "but we need to ensure we don't go too big".
Volvo is likely to persevere with large sedans. He added: "These are discussions we are having right now in terms of our total portfolio. However, large sedans are still very popular in the US and China, our two largest markets. We don't believe sedans will disappear, they are still a very appealing design concept for many people.
"Overall we are happy with our product line-up so we will concentrate on drivetrains, electrification, connectivity, autonomous drive and, of course, safety."
Kerssemakers said that when Volvo Cars was taken over by Geely it had to start from scratch developing new platforms, new engines and new top hats. "We had to raise the funding for this ourselves, there was no major cash injection from the new Chinese owner," he said.
"We have nowhere near the engineering and development resources of the big volume manufacturers so we came up with scaleable platforms, SPA and CMA and introduced a lot of commonality – engine bay layouts for example – same engine family, same installation, same firewall. We had to look for efficiencies and synergies all the time.
"This is still top of our agenda – to keep going back to basics.
"We will be replacing the SPA platform within the next 2-3 years and the philosophy is to adapt for electrification. The main challenge for the platform is facilitating the batteries, but we will still also have combustion engines so we have to find the right compromise between the two."