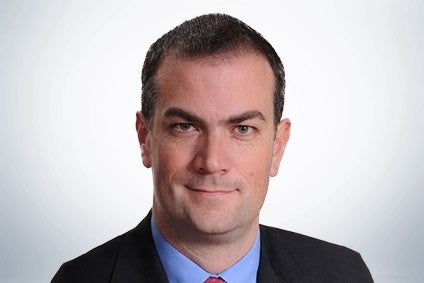 Groupe PSA reported a new record for sales in 2018 at 3.9m units with worldwide sales up 6.8%. In Europe, PSA said it was helped by a 'perfectly managed' new WLTP standard implementation phase. Dave Leggett caught up with Maxime Picat, Groupe PSA Executive Vice President, Operational Director Europe, to find out more.
How concerned are you about the outlook for the French car market in 2019? And have the 'yellow vests' protests injected additional political uncertainty that will impact the economy and car sales?
It is too soon to make a reliable forecast for the 2019 market. When we announce our 2018 financial results at the end of February we will also announce our views on outlooks for PSA in the main markets. I would say that looking at the French situation, yes the market was down by 14% in December and for the full year was at +3%. So, overall, the market is resilient. Business sales have remained high and it's a bit early to know whether what has been happening will really impact this year or be confined to the end of 2018.
What about ongoing Brexit uncertainty and the competitive position of PSA's Vauxhall plants?
Yes, like all carmakers in Europe, we are watching this closely. We have two plants in the UK and on top of that we have the sales of all our brands on the UK market, so we are preparing for different scenarios. Logistics and managing stock are important as ways to prepare our operations, but the situation is still very unclear. We have to be prepared for all eventualities and then we await outcomes to take decisions.
What do you think will happen to diesel share in Europe?
I think it will continue to decrease. The real question is whether the decrease will accelerate or decelerate. There is also the question of the speed of growth of very low-emission powertrains. At PSA we have a multi-energy approach, able to produce solutions on all our platforms according to the evolution of market demand. Our one target is to be compliant in terms of CO2 emissions [EU rules] by 2020. 2019 will see the launch of electric and plug-in hybrids and then we will monitor very closely the mix of those sales and set our production and sales levels in accordance with CO2 compliance targets.
On low and zero emission vehicles we will also adapt to market needs on plug-in hybrids and full electric vehicles. The incentives landscape is something to consider, as that has been changing in terms of relativities in some countries. I think plug-in hybrids are important as a transition technology to full electric vehicles and will be supporting CO2 reduction in Europe for many years.
Can you clarify the situation regarding your JV with Toyota making small cars in the Czech Republic?
What we have announced is that we will give control of that joint venture to Toyota. However, that plant will still produce an A-segment car for the three brands and we have not said we will stop production on the existing A-segment cars there. I can say that the segment is under a lot of pressure and some OEMs are backing out of it. It is tough to be profitable because of all the technology – emissions, safety and so on – that must be included in these low price cars. The B-segment is easier.
Why do you think you had less difficulty with WLTP in Europe than some other carmakers?
We were ahead with SCR systems for diesels that others have been bringing in. We had them for all of our diesel engines to meet Euro 6.1, one year before [WLTP] in September 2017. That made it easier for us to meet Euro 6.2 in September 2018 because we already had the best technology. Some of our competitors had to rush. We had anticipated also the gasoline position and we were fully ready. Another factor might be that we had reduced the [powertrain] diversity of our model ranges, making homologation of all our range easier than for some of our competitors. It's about anticipation and agility.
Can you provide an update on PSA's position in Iran?
We have done what we said we would do and have left the market completely. This has had limited impact on our global performance because the [joint venture] operation in Iran represented less than 1% of the turnover of the group. In the long-term the market still has potential and could be an opportunity, but it is still too early. We will consider the potential evolution of the geo-political situation in the future, but today we have stopped our activity there.
See also: Toyota and PSA re-set their European manufacturing collaboration