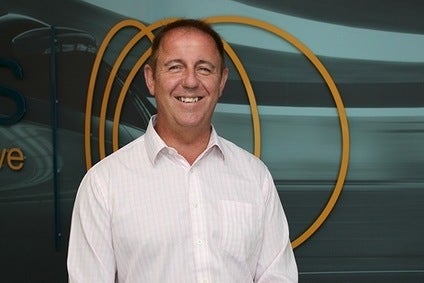 Impetus Automotive works with OEMs to improve performance and grow business within retail dealerships. Their focus is developing aftersales strategies and improving margins in an area of automotive business that is increasingly important to delivering profitability around the world. Dave Leggett caught up with Impetus' sales and marketing director, Ashley Fernihough, to discuss automotive parts sales and associated issues across the world.
DL: Why is this area of automotive activity important and what do you see as Impetus Automotive's role?
AF: As Western vehicle markets mature, vehicle manufacturers' ability to grow revenue in new car sales is becoming more limited as markets reach saturation. Instead brands are turning their attention to areas which were previously considered secondary business streams and a key opportunity lies in aftersales.
However, for many years aftersales has been a primary business area for the aftermarket specialists. We see Impetus Automotive's role as helping vehicle manufacturers quickly close the competitive gap that has grown between them and the aftermarket brands.
We also believe we can fulfil this role as Impetus Automotive has extensive experience in aftersales programmes. Specifically we have been running parts programmes for the last ten years. We currently run a number of parts and trade parts programmes for fifteen brands across the UK, Europe and globally. And this is a growing business for us, so we are clearly tapping into an industry need and it also applies in parts distribution in related sectors such as commercial vehicles and agricultural equipment.
DL: Can you say something about the issues in aftermarket activity around the world? Are the issues common or are there important differences when you look at how the business is conducted in, say, developed automotive markets versus developing ones?
AF: Yes, there are some big differences. A very big difference comes from the emphasis of the regional vehicle manufacturer and subsequently if they are prepared to put budget into aftersales.
There is a burgeoning market for pre-owned vehicles in countries like China and an aftersales business could support an argument of investment.
At the same time the dealer franchise infrastructure is usually much more underdeveloped and this has a range of impacts, including drivers' increased propensity to deal with IMTs or sort out any problems themselves.
There is also the difficult issue in some developing markets of a parallel parts business – a void of genuine parts being filled by non-genuine and fake parts.
However, the parts trade marketing and strategy in developed markets is much more sophisticated in approach and subsequently methodology, in the basic business process pathways.
DL: Given these differences, how do market regulations affect the development of your various channel strategies?
AF: The essential difference mirrors that of many global businesses today. It lies between mature markets with "the rules" in place – such as Europe – and developing markets – such as China and India – where they are still being established. If I were to focus on some key areas they would include:
pricing policies and how strategies change across markets and within larger markets;
network bonus programmes and how businesses and individuals will respond to different incentives and any legal issues that may impact on this;
the culture and targets around the trading territories of businesses vary drastically;
how there are different regulations around the availability of technical information;
and finally how warranty policies will vary.
DL: Are vehicle manufacturers taking into account the full parts opportunity when setting their annual budgets or five-year business forecasts?
AF: Vehicle manufacturers often base their parts targets around a percentage increase rather than a strategic analysis of the growth opportunity within a market. A true strategy will begin with understanding how many more vehicles they will sell next year, alongside the historic vehicle parc. They should then look at completing a bottom-up analysis of the opportunity at parts family level, before linking this to dealer territories and identifying growth against individual market share. All this should happen whilst taking into account the activities of their competition, especially the aftermarket suppliers.
Vehicle manufacturers are businesses where parts sales are usually an element of a bigger picture. For the aftermarket, parts sales are a focus and this is beginning to show in the gap that is growing between the two offers. This includes the growing representation of the aftermarket at all levels – with markets, and across territories and even regions. The aftermarket offer is also starting to evolve and take advantage of opportunities such as online presence. For example, Blueprint, a Japanese aftermarket supplier, is introducing QR codes to their parts, which support the identification of parts as well as link to distributor, fitting and technical information. There are also advances in marketing techniques, with customer groups being specifically targeted.
DL: Under continuing pressure to reduce resource and budget, how do vehicle manufacturers respond to the requirements of strategic and tactical parts and accessories programmes?
AF: I think a sensible starting point is preparing their budget in line with the true opportunity – only then can they realise their true growth. If choosing to work with an external partner, to access expert resources, they must ensure that they base their offer on achieving a positive ROI.
In terms of preparing the VM's network, the culture and alignment of the VM's current resource often needs addressing through structured coaching and performance management. It is also wise to rationalise the number of programmes you are trying to deliver – tyre programme, MOT progamme, service retentions, trade programmes, audit programmes and so on – focusing on those that will have the most positive effect on increasing market share.
And it is also a good idea to consider rationalising the network as there is no point having a field team attempting to cover 200 dealers, when only 40% are profitable or have market growth opportunity.
DL: Are VM dealer networks suitably located to maximise the market growth opportunity?
AF: Traditionally, a network development strategy is based on car sales alone. We would suggest it should be related to both sales and aftersales market opportunities, which could put quite a different emphasis on it. A decent parts strategy can have a strong impact on dealer ROI and subsequently network profitability, so it should be considered as a key element of any strategic development.
Larger vehicle manufacturers should also consider a parts strategy which considers synergies across groups, rather than brands, which would give a much stronger network choice in the strategic development of any parts programme.
DL: Are VM dealer networks capable of maximising their trade parts opportunity?
Yes, but it requires a fundamentally different approach. Normally parts strategy budgets are done on a "shoestring". For a successful trade parts strategy, the correct infrastructure must be in place and that requires funding. For a start, it requires a parts sales team, not warehouse people with a secondary responsibility. Vehicle manufacturers must also offer the network appropriate support in terms of the tools and resources required to better sell parts. Any budget will be limited, so again it comes back to the strategic choice of understanding the various local markets and focusing the budget and resource in those areas which have greater opportunity.
Also, if a traditional dealer network is not capable of supporting a strong fourth level business, the vehicle maker should look for an alternative.
DL: How do the vehicle manufacturers and their dealer network ensure the growth of part sales through internal workshop activity?
AF: Most vehicle manufacturers focus their aftersales strategies on service retention. Although there is support for wear, tear and failure items, the emphasis is not there to market and develop these products and this subsequently places a "trend" on the types of parts the network will use. That in turn directs the whole parts strategy. If a vehicle manufacturer is able to broaden their parts offer, they can begin to diversify their retention activities. This might include, for example, direct mails prompting drivers to have their brakes checked.
The strategy should begin by considering the network capacity plan. This does include selling more cars and completing more services, but it also includes how many parts, alongside the time and resources required to complete extra activities.
DL: How should vehicle manufacturers manage warranty to minimise the impact of their warranty budget whilst maximising customer satisfaction?
AF: Warranties support customer satisfaction and ultimately retention; they are also a cost for vehicle manufacturers. As such, the focus on any management strategy should be on driving efficiencies in this area, whilst maintaining quality. The challenge comes in recognising where those efficiencies can be found and being able to do something about it. Various factors to consider include:
understanding the process itself and whether there are redundant steps;
looking at systems to streamline their input demands and reporting effectiveness;
addressing and coaching dealerships to ensure consistency and accuracy in claims and introducing methods to smooth the peaks and troughs of demand, or at least find other ways to gain value from resource during quieter periods.
Developing and honing a warranty programme is an iterative process which requires a particular skill-set and culture to achieve. If it is not the focus of a VM, then they might not be realising the true potential that a warranty strategy can achieve.
DL: Do vehicle manufacturers effectively act upon competitor price research to assist in defining their pricing strategy and improving their buying process?
AF: Although a lot of vehicle manufacturers engage in competitor part pricing, in our experience they do not always act upon the research they gain effectively. They often focus on the short-term issue of achieving the correct price, rather than looking at the source of the problem: the purchase cost of parts. Competitor parts pricing research should be used to address lifecycle pricing.
DL: Is it possible for a vehicle manufacturer and dealer network to balance impact on customer sales and satisfaction with dealers reducing their stock to drive improved stock turn?
AF: Yes, of course. Vehicle manufacturers and dealer networks often do understand how, broadly speaking, to achieve this. However, the big challenge is to actually achieve this and that is much more difficult. As an example, one of our clients runs their parts delivery from a centralised warehouse, which destocked their network and increased stock turn by 20-50 times; a good result in financial terms, certainly. However, this effectively reduced the slack in their system, which was fine until elements of it went wrong. At this point workshop/technician effectiveness was impacted, directly impacting on customer satisfaction. Also, the profitability of the system was reduced due to the cost of emergency shipments.
The solution in this particular example was to introduce a coaching programme that ensured the dealers knew how to use the stock management system effectively and the importance of doing so.
DL: Do National Sales Companies (NSCs) and dealer networks adopt a proactive parts sales culture?
AF: Both tend to be generally very reactive in their achievement of targets. The ongoing challenge is one of how to change the culture into a positive sell-in and sell-out mentality.
DL: How does technology support a parts strategy?
AF: Any technology that is introduced should support the NSC, dealer, independent and retail customer. Often the focus is only on one aspect, whereas a one-stop shop can not only help establish the opportunity but drive the network strategy's implementation. A typical system should be able to provide sales analysis and reporting, technical support solutions and parts application solutions, as a minimum.
DL: Within dealer networks – is parts training effective?
AF: It's a mixed picture. Often the default answer is to send the parts manager on any training, relying on them to pass the message on to any relevant staff. However, it is much more effective to target training at specific staff based on their responsibilities; this ensures the consistency of any message. And any training which is implemented should be based on practical examples to support people in retaining knowledge and preferably of a style that they can immediately implement when returning to their role. Easy to say, I know.
DL: How important are accessories becoming within a vehicle manufacturer's aftermarket strategy?
AF: Vehicles and their parts are becoming ever more reliable; that's a long-standing industry trend. New technologies such as electric vehicles are also accelerating this trend and the net outcome is that the potential parts opportunity is decreasing over time. That said, the right strategy can mean it is possible to maximise the potential of parts sales and drive a strong ROI. However a supportive strategy in accessories is vital to improve the choices that an aftermarket director has.
Unlike parts, accessories are taking advantage of the growing trend for people to purchase personalised products, refresh products they already own or improve their protection. This trend translates directly into cars and accessories and although the strategies for a volume and niche producer can be quite different, the potential is enormous. One of our accessory programmes has grown its contribution levels, over the last three years, to almost equal the revenue of the client's trade parts business.
Further information: Impetus website