Daimler's Trucks Division has been a strong performer through 2011, helped by a recovery in global heavy truck markets and a lower cost base following restructuring. Andreas Renschler has been with Daimler since 1988 (including a spell as head of the Mercedes' smart brand) and has headed Daimler Trucks since 2004. Oliver Dixon recently caught up with him on behalf of just-auto to discuss prospects.
These are interesting times at Daimler. In Europe, its truck business has launched Euro VI products over two years ahead of deadline, while, in North America, its Freightliner brand continues to assert its leadership on the currently buoyant, post EPA 10 marketplace. In fast growing Brazil, it ran out of capacity earlier on this year, while in the similarly accelerating Russia, its junior partnership with KamAZ is beginning to pay dividends. On the downside, compliance issues continue to bedevil things, with, the CEO Of MB USA Ernst Lieb being removed, newly acquired Tognum having its feet held to the fire in Korea over apparent bribes, and, closer to home, UK boss Ian Jones "taking a period of personal leave" as a result of an allegedly over-imaginative approach to expense accounting.
Andreas Renschler is in charge of the whole toybox, and he seems pretty happy with things. "I think in North America, the market will still be growing next year. It may not be climbing to the heights that people thought they would see back in March or April of this year, but there will still be growth, driven by the replacement needs of the fleets," he says. "In Europe, We have said that our order book is full for this year but yes, there is a weakness in the overall economic situation in Europe. We need to see how this will end up: today, all of the signals that we see suggest that there will not be a recession, but clearly there are a number of clouds on the horizon. The most important thing is that we are prepared: this year is fine, the order book is full, and next year, we will see how the order intake book develops. We are flexible enough, and we are yet to re-achieve pre-crisis levels in Europe, and we can react very quickly indeed should there be a downturn, as we showed in 2009. We managed the 2009 downturn very well, and I was extremely happy with our performance. Moreover, the industry today looks a lot better than it did in 2008, and from my point of view, the industry – including ourselves – is far better prepared than it was in 2008."
While North American growth is being driven not by expansion, but by the replacement of an elderly (plus seven years) truck parc that rejected almost en masse the EPA 07 compliant trucks, European growth is, according to Renschler, falling hostage to a bigger picture: "I think that the European customers are waiting: they have a lot of demand from within their businesses, but they are feeling very insecure in terms of ordering trucks today. Insecurity is the problem," he says. "It is a consumer issue and a political trust issue. If you are fearful, you do not spend money, and it is for the European governments to solve this. They need to prove to the financial markets that they can solve the problems with the Euro, and if they can do this, then we have no reason to expect a recession. It is emotion, not economics."
At the heart of this lies the Eurozone, and, despite many comments to the contrary, Renschler sees the single currency as likely to survive: "From my point of view, yes, the Eurozone is salvable, but you have to ask the political guys what they want to do," he says. "Will the national governments cede power to the centre? I think the advantages of the European Union and the Euro are big enough that they will fight for them. What they have in mind I don't know, but I am convinced that they will find a solution. My position regarding Europe is a simple one: there is still a chance for limited growth, but we have to wait and see how the political situation plays out."
Much has been written about Euro VI, but Daimler is one of only two OEMs to have product to show for the verbiage. And, many would argue, so far ahead of time as to be suspiciously premature. "Why do you shake you head," asks Renschler. "Euro VI is a nice system." "OK," says just-auto: "Why will people buy it?" "Ask the customers," shoots back the reply. "30 percent of the order intake for the new Actros is, today, for Euro VI models. We have a fuel consumption advantage with the new Actros of up to eight percent when you compare the previous model at Euro V and the new model at Euro V. At Euro VI, the new Actros has a fuel advantage over the previous Euro V model of between four and five percent."
How well do you
really

know your competitors?

Access the most comprehensive Company Profiles on the market, powered by GlobalData. Save hours of research. Gain competitive edge.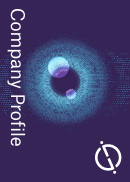 Company Profile – free sample
Thank you!
Your download email will arrive shortly
Not ready to buy yet? Download a free sample
We are confident about the unique quality of our Company Profiles. However, we want you to make the most beneficial decision for your business, so we offer a free sample that you can download by submitting the below form
By GlobalData
But isn't every other OEM saying that this is impossible? "And I told you a long time ago to prepare yourself as we have the solution. And it's not just us telling you this: it's proven by a test drive organized by Dekra. Some of our pre-launch customers who have been operating the new Actros for three months or so are reporting fuel consumption figures that we have difficulty believing, but we have to accept their point of view.
"If you only put a Euro VI engine and driveline into an existing truck, it's very simple: you will have a disadvantage. This is the reason for us saying that we needed to design a totally new truck, and the combination of both allowed us to deliver our aims."
Euro IV and V were characterized by significant incentivization in Germany: will this happen again? "I think there will be incentives in Germany, but the question is when. If you look to the past, different governments were always smart enough to find the right incentive to avoid pre-buys, and, for example, the introduction of Euro IV and V was smooth, unlike the introduction of EPA 07 and 2010 in the United States. I think that we will see incentives: I'm not concerned if we see them tomorrow or the day after. In Germany, we are already seeing incentivization in terms of investment contribution, and, if it comes down to MAUT, then 2013, 2012 – I'm not concerned.

"Today, some countries are incentivizing it much more: Switzerland, for example wants Euro VI today and is incentivizing it. The Netherlands has a big issue with particulate traps, so they to will do this. It is a better system if you are mindful of environmental issues. This is why we are happy with it, and this is why we have the widest and the brightest product offering over the next two years than ever before." But, if Euro VI is so good, will you delist Euro V for Europe ahead of the deadline? "No."
In addition to Euro VI, Daimler has now announced the re-energisation of the Detroit brand. No longer will the badge be appended to engines alone, but seemingly, also to transmissions and axles, a suggestion that raises the stakes in the rush to verticalisation in North America.
"We introduced the captive strategy into the United States with the acquisition of Detroit Diesel," explains Renschler. " We are now extending the Detroit brand across the entire Power Pack and so over time, it will serve to strengthen our captive strategy. I'm not going to tell you what and when, but we will have the next concrete step at the Mid America Show next year." So does this mean a Detroit-branded Powershift Transmission? "Wait until the Mid America Trucking Show." And the Axles? "Could be: Detroit Axles sounds much better than ACC Axles". If Daimler is serious about driving verticalisation into the North American marketplace, then suppliers such as Eaton and Meritor may need to pay careful attention.
But North American operators still express wariness about captive / vertical trucks. Does this mean that Daimler is still committed to offering a non-captive driveline? "When you look to the heavy-duty engine, our customers would be happy with 100 percent captivity, but we said that it made sense to have one – in this case Cummins – external choice if the customer is very price sensitive. I would not say no, but if something such as this should happen, you would need to look at a time frame of between ten to fifteen years. It's not a case of pushing a supplier out, but of utilizing products better to optimize the entire product." And will Detroit be aimed at external business again? "No – we have Tognum and MTU for that; this is not the Powertrain strategy of 1998 revisited."
Daimler is playing a risky hand with its claims regarding Euro VI, and, in addition it, like the rest of us, must live under the shadow of an economic environment that is far from certain. These are key months in a strategy designed to take Daimler Trucks forwards over the next few years. Only time will tell if it is the correct one.
Oliver Dixon
———————————-
Andreas Renschler
Andreas Renschler has been a member of the Board of Management of Daimler AG since October 1, 2004 and is Head of Daimler Trucks Division.
Renschler was born on March 29, 1958 in Stuttgart, Germany. After obtaining the Fachhochschulreife (Technical College entrance examination), he studied Economic Engineering and graduated from Technical College Esslingen (1979 to 1983). From 1984 to 1987, he studied at Eberhard-Karls-University of Tübingen where he obtained an MBA. In 1988 he joined the then Daimler-Benz AG at Organization and Data Processing department.
Previous positions in the company:
Executive Vice President MCG Business Unit smart, Head of Business Unit smart gmbh, 10/1999
Senior Vice President, Executive Management Development, DaimlerChrysler AG, 01/1999
Vice President, President and CEO, MBUSI Tuscaloosa/USA, 1997
President and CEO, MBUSI Tuscaloosa/USA, 1996
Project leader Multiple Purpose Vehicle (MPV),
MBAG Headquarters, 04/1993
Executive Assistant to the Chairman of the BoM,
MBAG Headquarters, 01/1993
Executive Assistant to the Deputy Chairman of the BoM,
MBAG Headquarters, 1992
Corporate Planning, MBAG Headquarters, 1991
Office of Corporate Secretary, MBAG Headquarters, 1989
Organization and Data Processing, DBAG Sindelfingen plant, 1988