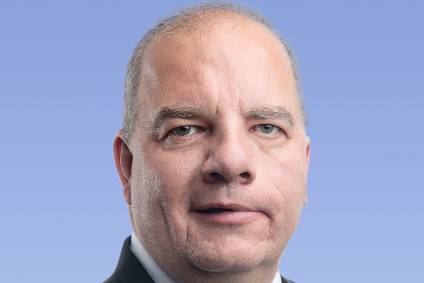 In these extraordinary times, we have reached out to parts of the global auto industry for perspectives on current challenges and a take on prospects for 2021. In particular, we wanted to get a range of perspectives and viewpoints. In this latest in the series we are publishing this month, we hear from Steve Meszaros, Chief Executive Officer at Yanfeng Automotive Interiors.
j-a: 2020 was a pretty memorable year for everyone and for all sorts of reasons. In your business, what stand out as the biggest challenges you faced this year?
SM: Just like every supplier in the industry, we were impacted as customer production was idled, first in China in Q1 and then in the rest of the world in Q2. Idling production is challenging but restarting is an even tougher task as the global supply chain is so complex, and even more so as the COVID pandemic has remained with us throughout. Fortunately, we had a comprehensive set of ready-for-restart procedures in place to guide our actions and a team in place that monitored the situation daily and took preventative actions to keep our employees safe. The health and safety of our employees was and continues to be our highest priority.
j-a. What did you learn that you did not expect to learn?
SM: I learned just how flexible and resilient our teams are at Yanfeng. COVID impacted the industry quickly and in way that no one could have anticipated. Our global teams demonstrated their flexibility and resilience in many ways –taking immediate short-term actions in response to idled customer production, quickly developing and implementing a process for manufacturing our own face masks in all three regions, rapidly adapting to remote work conditions and successfully restarting production and continuity of supply to our global customers with no major issues. I was particularly impressed with how the global Yanfeng team was able to stay on track with delivering our business commitments despite the significant roadblocks imposed by the COVID-19 crisis.
For me, the "silver lining" in this crisis is that many of the innovative business practices developed by the Yanfeng team this year will outlive the crisis and continue to benefit the business for a long time to come.
j-a: And as we come to the end of the year and look back on it, can you summarize how you feel?
SM: The pandemic presented all of us with unforeseen challenges. It has placed our industry and the world in a position that we never could have imagined just one year ago. Through all of this, I have been especially impressed with the flexibility, resilience and perseverance of our employees. As I look back on such a challenging year I feel nothing but pride at how our Yanfeng team has been able to so successfully support our customers while continuing to move our global business forward through this pandemic.
j-a: Specifically on prospects for 2021. It's obviously an unusual time for all of us in the context of the uncertainties ahead, but can you say something about how you are approaching the new year?
SM: Ultimately, what 2020 shows us is that going forward we will be stronger as an organization as we continue to navigate these challenges together. Looking ahead, 2021 will clearly be a year in which Yanfeng will continue to grow and globalize our business as we leverage the existing Yanfeng Automotive Interiors global platform as a foundation to support the expansion of the other Yanfeng business units (Seating and Safety Systems) beyond China into Europe and North America.
j-a: Do you have a message for just-auto's readers?
SM: What we as a business, as an industry and as a society have had to deal with in the past year has certainly been unprecedented and, unfortunately, we are not through this yet. We all want to get back to a sense of normality in the both the industry and in our lives in general. We have all learned a lot during the pandemic and these painful lessons will serve us well in the years ahead. I encourage everyone to keep the faith and continue to persevere. This too shall pass. Remain confident and stay safe.