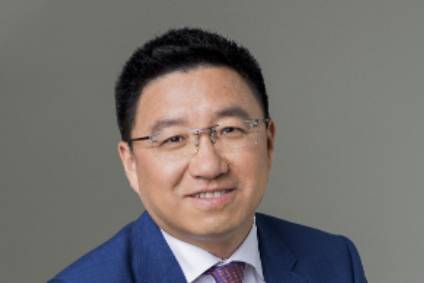 In these extraordinary times, we have reached out to parts of the global auto industry for perspectives on current challenges and a take on prospects for 2021. In particular, we wanted to get a range of perspectives and viewpoints. In this latest in the series we are publishing this month, we hear from Hui Zhang, VP of NIO Europe.
j-a: 2020 was a pretty memorable year for everyone and for all sorts of reasons. In your business, what stand out as the biggest challenges you faced this year?
HZ: For NIO, the crisis caused the same challenges everyone had to face, but our way of dealing with it was different. Of course, one of the biggest challenges was to keep selling cars and satisfying our users' needs. So, we immediately focused on two aspects that shape our business model: the mobile internet and our online-to-offline sales channels. That helped us significantly to approach our users very quickly after the outbreak of Covid-19 and to bring them back to our point of sales: the NIO Houses and NIO Spaces.
So, we were able to gain a substantial brand awareness and sales push. And in general, one can say that the agility of our operations was key for our success. And this is reflected in our sales records we set month after month beginning in April 2020.
In general, I want to say, that this crisis has been one of the most challenging ones worldwide within the last 100 years. So, for everybody who pushed through and will manage to overcome this crisis, all that is a good preparation for the future.
j-a: What did you learn that you did not expect to learn?
HZ: When dealing with the pandemic and its heavy impact, several challenges appeared which I had to face. For example, it was a new experience for me to find out how to steer the team in Europe through the tough period. That goes hand in hand with the fact that both teams in Munich and in Oxford started working from home which hasn't been very common for us at NIO. However, as a global company, we have a global mindset, so we met the challenge to maintain the usual high level of efficiency. And we even managed to raise the efficiency to the next level. All together we also managed to keep the team spirit high during the tough times. So, I am very proud of the teams and want to thank everybody for their dedication, support and their first-class work.
j-a: And as we come to the end of the year and looking back on it, can you summarise how you feel?
HZ: Actually, I am full of hope. When looking at the automotive industry, one can see that the electrification of the market got even stronger during the pandemic than it has been before. As an EV manufacturer, we are very happy to see that development. The new circumstances also forced us to rethink and further develop our sales and service models. At NIO, we strongly focused on our already mentioned online-to-offline sales strategy which helped us to get back on track very quick. Our ES6, for example, is the best-selling EV in China for 13 consecutive months among all comparable models. So, we managed to turn the crisis into a very successful year. For me that is proof that our teams at NIO are well equipped to overcome these challenges and are willing to do everything that Is necessary to get through the tough times.
And another important aspect that makes me look to the future with great hope and fills me with new energy is our upcoming entry into overseas markets and the new opportunities that come along with it for NIO.
j-a: Specifically on prospects for 2021. It's obviously an unusual time in the context of the uncertainties ahead for all of us, but can you say something about how you are approaching the new year?
HZ: The new year will start with our NIO Day, an annual special event that is dedicated to our users. So, constantly keep improving our user satisfaction is always our main goal, and with NIO Day on January 9th we will exactly do that and start into 2021 together with our users.
Of course, we will keep investing in different business areas at NIO. First, we will further expand our network in China regarding sales, service and power solution. Second, we will keep investing in our core technologies within the field of autonomous driving. And third, we are working on our next platform to build the next generation of NIO cars.
2021 will also be a very important year for our global business because – as we already have revealed – we will come to European markets. So, we will continue our dedicated work to strengthen our brand awareness in the European countries.
j-a: Do you have a message for the readers?
HZ: When our founder William Li started NIO 6 years ago, he had the vision of shaping a joyful lifestyle for the people and managed to build up a global enterprise that focuses exactly on putting that vision into action. So, my message is: remember the reason why you started your journey, why you are passionate about it, and then keep focusing on that. If you do so, no matter how heavy the storm is, you will see your rainbow at the end.