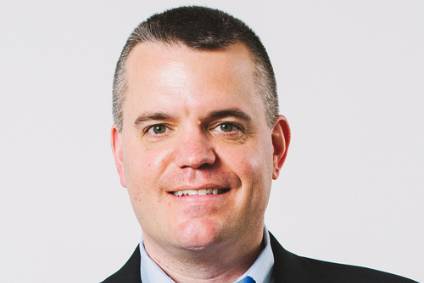 In these extraordinary times, we have reached out to parts of the global auto industry for perspectives on current challenges and a take on prospects for 2021. In particular, we wanted to get a range of perspectives and viewpoints. In this latest in the series we are publishing this month, we hear from Bill Wyman, VP, Global Marketing Car Audio at Harman.
j-a: 2020 was a pretty memorable year for everyone and for all sorts of reasons. In your business, what stand out as the biggest challenges you faced this year?
BW: In March I was worried that Covid would hit the pause button for the Car Audio industry. Instead it hit (super) fast forward! Trends in digital (virtual) shopping experiences leapfrogged probably five years ahead. That last chance to impress a potential customer at the dealership disappeared, and in its place we had ensure we were on the car buyer's checklist from the get-go. Catching up to, and getting ahead of this wave was an exciting challenge!
j-a: What did you learn that you did not expect to learn?
BW: People will always figure it out! The creativity needed for businesses to stay afloat and for consumers to get the products and services they wanted was amazing to see. Contactless everything. Kerbside laundry, hamburgers and pet food. Gyms turned into distance learning spaces. I guess it's true when they say necessity is the mother of all invention.
j-a: And as we come to the end of the year and looking back on it, can you summarise how you feel?
BW: It's real easy to look back at 2020 and say: "awful!" Because it was. But it was also one of the most extraordinary years. One example: While on the surface it feels like we've lost a lot of freedom in 2020 (and we have), a silver lining is how working from home will now unleash the ability for people to live wherever they want, while working for just about any company, located anywhere on the map. If you are an avid skier, companies in South Florida probably weren't on your list of potential employers. But now, why not? That's liberating!
j-a: Specifically on prospects for 2021. It's obviously an unusual time in the context of the uncertainties ahead for all of us, but can you say something about how you are approaching the new year?
BW: We've had plenty of conversations as we plan for 2021 that include more "what ifs" than I remember asking in a decade. And what's interesting is sometimes the "What if we are all in lockdown again" solution, becomes the "Hey, that's a good idea regardless." So the uncertainty is forcing us to more forcibly chart our own course. It's a little like that saying that is attributed to Abraham Lincoln: "The most reliable way to predict the future is to create it."
j-a: Do you have a message for the readers?
BW: After experiencing a year like 2020, it's easy to forget there is no better time in all of human history to be alive. We have made so much progress in some many areas: carbon emissions are now down to levels not seen since the 90s. Global life expectancy has doubled since 1900. Global tree canopy continues to expand (increasing more than the size of Alaska and Montana combined since the 80s)… and the list goes on and on. It's okay to hope that it will all get better; based on our history, it usually does!