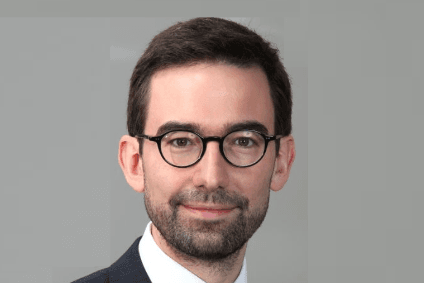 In these extraordinary times, we have reached out to parts of the global auto industry for perspectives on current challenges and a take on prospects for 2021. In particular, we wanted to get a range of perspectives and viewpoints. In this third of a series we will publish this month, we hear from Yann Brillat-Savarin, Executive Vice-President, Faurecia Group Strategy.
j-a: 2020 was a pretty memorable year for everyone and for all sorts of reasons. In your business, what stand out as the biggest challenges you faced this year?
YBS: Three major challenges stand out.
As the pandemic progressed geographically and in terms of severity, our first priority was protecting our employees at a time when relatively little was known about Covid-19 and how it spread. With no frame of reference for this unprecedented public health crisis, we had to move quickly to find out as much as possible about the disease and best practices to counter it, from masks to gels and tests – issues not usually within the scope of our business! We held regular meetings with everyone from manufacturers to public administrations to ensure that our protocols were in line with the latest information about the virus.
In terms of operations, we had to manage both an abrupt suspension and the preparations for the restart simultaneously on a worldwide basis. While this was a shock for global supply chains, we were able to organize a smooth restart with the valued support of our suppliers by working with them in close partnership throughout the lockdown.
Throughout all this, securing cash management and liquidity was vital to business continuity and strengthening our resilience. In spite of ongoing uncertainty about consumer behavior and spending in this far-reaching crisis we have continued to invest our transformation, revealing our strength as a resilient and adaptable company.
j-a: What did you learn that you did not expect to learn?
YBS: During this period, I think that the existing connections between "Faurecians" have been the essence of a seamless transition to remote working. It's astounding how much we've been able to do remotely, beyond maintaining business continuity. We've advanced our transformation strategy, implemented new projects – including with new external partners – without having met each other physically, and even integrated new colleagues remotely while managing a major health and economic situation.
In late October we held a light management survey to get a sense of how employees across sites and functions perceived our performance and handling of the crisis to date. With the highest response rate ever (82%), the results were encouraging: the engagement index increased by 12pp, and 87% of managers and professionals are confident in our recovery from the pandemic. This year, work has been more present in our daily lives than usual. Companies have been pushed to play a larger role in their employees' lives, and this situation has reinforced the responsibilities they have towards their employees and the role they play in providing structure and support in a time of crisis. This last point is not new to me, but it has been strengthened.
j-a: And as we come to the end of the year and looking back on it, can you summarize how you feel?
YBS: Confident, but exhausted as well! In spite of the unprecedented challenges we faced this year we have continued pursuing our transformation strategies at the same rhythm as before – we didn't let the crisis slow us down. I am really impressed by our teams' commitment and adaptability, which ensured the resilience of the company as a whole.
I also feel that the need to see each other is and will still be very present. For example, I hope to be able to conduct physical workshops next year so that we can advance our collective intelligence, exchange face-to-face, get to know new colleagues better and of course have a good time together.
j-a: Specifically on prospects for 2021. It's obviously an unusual time in the context of the uncertainties ahead for all of us, but can you say something about how you are approaching the new year?
YBS: I think we have strengthened ourselves and we are approaching the year ahead with cautious optimism. The automotive market will take time to recover but we have probably already hit the low point of the curve. At Faurecia we are focusing on bolstering resilience to uncertainty and change, accelerating our objective to reach CO2 neutrality by 2030, innovating and satisfying our customers through increased quality and productivity, and attracting and retaining talents.
The challenges we faced in 2020 have pushed us to strengthen our ecosystem especially in relation to our customers and suppliers, by sharing best practices and health protocols, and resolving challenges jointly. I am convinced that in 2021 and beyond, companies will continue to look for more cohesion across their supply chains. It has also put the global nature of supply chains in question, and could result in a regionalization trend in our industry.
j-a: Do you have a message for just-auto's readers?
YBS: While remaining vigilant in a context marked by uncertainty, we can allow ourselves to be optimistic about the months and years ahead. The automotive industry experiences a drop regularly, and while it is relatively vulnerable to recessions it eventually recovers. We already see the signs of recovery, and two trends offer some reassurance. The first is the resurgence of individual transportation as a safer option in a pandemic, and the second is the acceleration of low- and zero-emissions mobility.
Greater environmental consciousness and the environmental provisions in various economic recovery plans add a new, exciting dynamic to the automotive industry. These are invaluable to the energy transition and will provide a clear boost. As well as this, compared to previous years, there is no debate anymore about the energy transition. Manufacturers, technology providers and governments are moving forward together. We must capitalize on this momentum and meet these challenges for the well-being of future generations.
See also: Industry perspectives on 2020 – Valeo