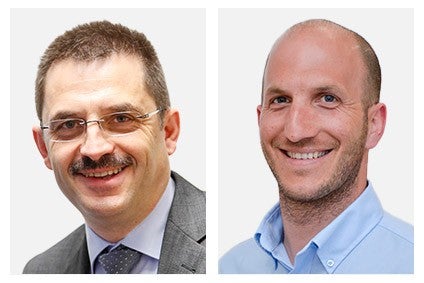 Magna Steyr is a global, brand-independent engineering and manufacturing partner to automakers, offering solutions for a range of services with development and assembly strategies. Its product expertise includes fuel tanks and systems. To learn more about this part of the business, we spoke to Jean-Luc Bichler, Vice President, Magna Steyr Fuel Systems and Martin Seiner, Director, Sales, Magna Steyr Fuel Systems.
In terms of the automotive fuel tanks market, what is the big picture?
Tightened emission requirements, both for diesel and gasoline, stimulate the development of electric mobility. Due to the weakness of the infrastructure and lack of availability of rare raw materials, a quick changeover will not be feasible. Therefore the demand for hybrid vehicles will increase in a mid-term perspective.
Due to the WLTP [Worldwide Harmonised Light Vehicle Test Procedure] certification, less vehicle variety will be offered to the end consumer. The long-term trend towards lightweight componentry made customers prefer plastic tank systems over steel tank systems.
In the case of truck tanks, the 'Paris Convention' will push H2 solutions as a replacement of diesel drivetrains.
What are your Chinese customers calling for and how is Magna addressing that market?
The Chinese government is pushing electric mobility more aggressively than other countries. The difficulties, such as the infrastructure or scarcity of raw materials, are the same.
The transition to smaller fuel-efficient vehicles is driving 'flat fuel tank' geometry which helps the OEMs to offer larger interiors and cargo space in overall smaller vehicle packages. In terms of packaging fuel tanks and system components, what trends are you seeing there?
Changing requirements because the different drive systems on the same platform create opportunities and challenges for product design. Magna offers highly sophisticated and individual solutions to its customers.
The need for lightweight componentry is always present. What developments/trends are you seeing with fuel systems?
Magna satisfies the demand for lightweight componentry with different technical solutions. For fuel tanks, we focus on reducing the wall thickness of the tank bladder. For steel tanks, we achieve this with advanced capabilities in CAE analysis. With regard to plastic tanks, we use our open-shell manufacturing method to take the material to the areas where it is really needed and save material in areas where less is needed. With regard to alternative energy storage systems, we support our customers with high-pressure composite vessels (type 4).
We understand that cryogenic fuel tanks are typically found in jet fighter aircraft and space rockets, not cars. Given the trend for alternatively powered cars, are there automotive applications?
Since it was recognized that EV mobility is not an option for heavy-duty trucks, hydrogen was identified as an interesting technology to reduce CO2 emissions. The technology that will meet the requirements to store a sufficient amount of hydrogen in the truck will be developed during the next years. In this context, 700bar pressure tanks provide different advantages than cryogen tanks.
Could you give us an update on Magna's solutions for hydrogen storage?
We are developing 700bar compressed pressure vessels for passenger cars and heavy-duty trucks. As we have already developed cryogen tanks years ago, we are waiting for the truck OEMs to decide which technology they will prefer.
What stage have you reached with your fuel-cell range-extended electric vehicle?
This prototype is an FC technology demonstrator and shows which competences are needed to develop and integrate an FC powertrain into an existing car. There are no plans to develop and produce our own Magna car.
Is 'range anxiety' heightened in plug-in hybrids given the small battery and a smaller-than-usual fuel tank?
The concept of plug-in-hybrids must consider several boundary conditions and find the right balance. It is the core competence of the OEMs to provide end consumers with the cars they expect.
Magna supports the strategy of OEMs by delivering fuel tanks according to the specification books.