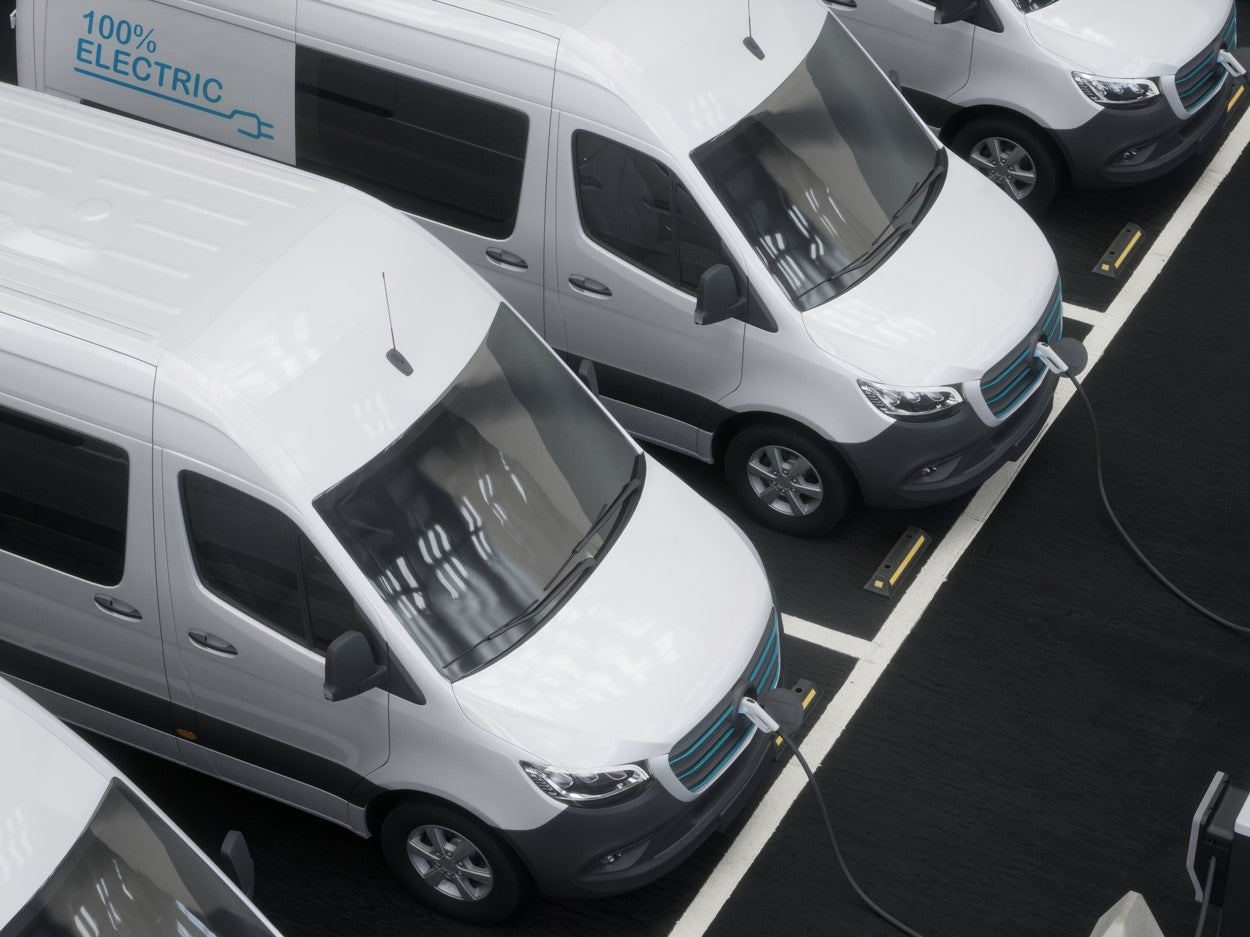 The EV market is growing, with over one million EVs in use in the UK. Alongside this, fleet electrification is also growing in commercial vehicles. Figures from July 2023 point to more than 45,000 EV vans in use in the UK and it is growing fast.
As EV fleets continue to grow, energy management has become a critical component for fleet functioning. To assist with this transition, a fleet electrification specialist – VEV – helps companies manage their EV switch by supplying chargers, while also assisting with planning, investment and operational rollouts. Backed by Vitol – the world's largest energy trading company – VEV has already aided many fleet management companies by building the right solutions for burgeoning EV fleets.
We spoke to Mike Nakrani, CEO of VEV, to discuss the challenges fleet managers are facing and the problem of 'over-investment'.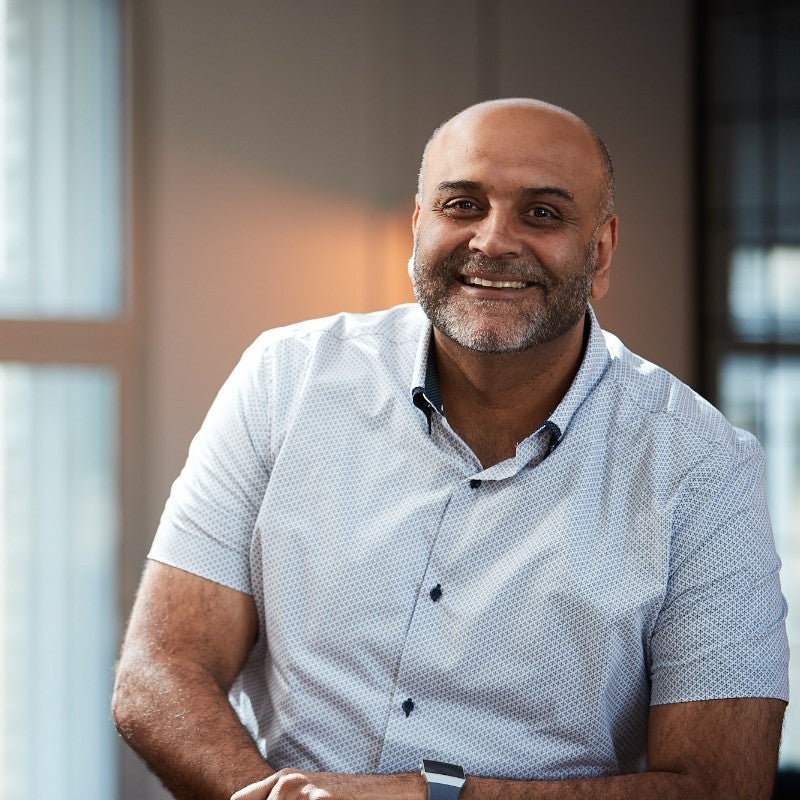 Just Auto (JA): Could you tell me a little bit about VEV?
Mike Nakrani (MN): I run the company, VEV. The company itself is relatively new. We started it at the beginning of the year. It's 100% owned by a company called Vitol. We're a B2B, company. What we do is go out into the marketplace and we work with large companies, governments, municipalities, etc, and we help them manage the sometimes complex electrification journey.
The journey to EV for a passenger car is difficult enough. For a light commercial vehicle it's even more difficult, and it gets even more so for a bus or a truck.
How well do you
really

know your competitors?

Access the most comprehensive Company Profiles on the market, powered by GlobalData. Save hours of research. Gain competitive edge.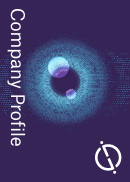 Company Profile – free sample
Thank you!
Your download email will arrive shortly
Not ready to buy yet? Download a free sample
We are confident about the unique quality of our Company Profiles. However, we want you to make the most beneficial decision for your business, so we offer a free sample that you can download by submitting the below form
By GlobalData
The operator wants to know that the product is capable of, how the product runs up a hill when it is fully loaded, when it's pouring down with rain and the air conditioning is blowing, or when the heat is blowing on a cold day. There is a lot of data analytics available. What we do is provide the solution.
Lots of these companies are very typical businesses. It's not easy making money or to run a business successfully in the first place and they haven't had to worry too much about which vehicles running on diesel. The choice has been: do I want a Ford Transit van, do I want a Stellantis van, or do I want a Renault van? Not which range of battery size do I need, will it do this, will it do that, and how do I charge it?
We offer the solution. We say we'll provide you with the vehicle, the charging equipment, the solar battery if you need it on your rooftop to help you manage peaks and troughs in the grid. We take the pain away and we manage the solution that's right for you.
Our parent, Vitol is a bit of an unknown entity. It's a large group and it's the world's largest energy trader. They trade power and energy all around the world. The reason it's interested in this business is it sees the transition coming just like everybody else does. It wants to enable it and participate in it. We deal in energy today, we will deal with energy tomorrow.
VEV sees new EV fleets over-investing by 20-30% due to inadequate planning. Could you explain this?
My primary role is to look after the VEV, I run that for Europe. Vitol has been investing in this space for some time now. I also helped run a Vitol business in Colombia called VG Mobility – Bogota is the second largest electric bus market outside of China.
VGM owns and operates three electric bus depots in Colombia; that's just shy of 500 buses. We designed the depots, we put the charging equipment in, we make the grid connection, we provide the bus and can offer a turnkey solution to bus operators in Bogota. We've been doing that now for a little while and we have learned an enormous amount from it.
In the Western world, typically, we work on the basis of provision. If someone says: "I need to drive 100 miles, therefore I need a car that delivers 300 miles of range," well, in reality you don't need all that. What tends to happen is you overestimate the CapEX investment, both for the vehicle and the battery size, but also on the CapEX that you need to put down from a charging equipment perspective.
Let's say you've got 50 vans at the depot and decide that you're going to put in a two-megawatt connection, you might end up spending a couple of million. The difficulty there is that people don't know that; that's why they need people like us to navigate the whole solution. We can step in and say: "We've got a lot of data, we've done this before at many other locations, we're analysing lots of different people's information sets, and helping them come to an answer, and we can do that for you."
What are your thoughts on the UK's grid ability and the timeline for pure ICE phase-out?
The ICE ban itself I think is a little bit misrepresented. If we look at the UK, the government's ICE ban (now moved to 2035 from 2030 previously) is on pure ICE vehicles, not every vehicle.
The incremental power required when the transition gets going is going to be massive, but we have been increasing our power supply over time. The issue I feel is our investment in the grid. The timeframe we're setting is relatively tight to do it and to be able to achieve. I think that requires a lot more investment going in, more recognition, and a bit more joined-up thinking.
The gasoline and diesel industry ecosystem have been there for well over 100 plus years so it's ironed out the kinks; it's figured out what to do. There weren't petrol stations before cars. There was no range anxiety – you could feed your horse at home in your barn. This is the same sort of conversation – we're just using a different fuel source.
The analogy I use is a jigsaw puzzle. We know what the edges are, we have found the corner pieces, the flat pieces, and the edges. We are not fully certain as to what the piece in the middle is going to look like – for the full and completed picture – yet.
Are there any other alternative energy sources that you consider?
When it comes to different energy sources (personally through my work in BP), I've investigated hydrogen, EV, and natural gas. I genuinely feel natural gas is a good transition fuel for large heavy-duty trucks, and I think it will work; it is working if you look at bio-energy and bio-diesel.
However, the problem is scale and making large enough volume to meet the demand profile. Plus, it likely doesn't fix the CO2 problem fully.
When it comes to hydrogen, I tried hard at BP. I was global vice president for electrification and hydrogen of BP. What's happened with energy density, energy pricing, vehicle capability has been very positive. We're now getting companies such as Renault and MAN bringing out 40-tonne electric trucks. I think the niche use case for hydrogen will be relatively small in the long- term.
In order to separate the 'H' from the 'O', you need a mass of energy. That's a really big deal. Why would you not go to direct electrical sources if you can?
With all this change, fleet managers will have a lot on their plates. How can VEV help?
These individuals, they've got a very tough job. They're running a business, they're running fleets of sometimes hundreds of vans, buses, trucks. They are also dealing with drivers every day who have their own difficulties and they've got demanding customers. They have also got cost to keep managed. It is a lot to think about. In many cases, they are sitting there saying: "Great, here's another problem, I don't know what to do."
VEV can offer to take them through the multiple steps to a solution. Our goal is to make the transition significantly easier for fleet managers and de-risk it. If you're running a fleet, we would use some of your information set, work with you closely, put a proposal together. The plan will help the fleet manager map the electrification journey.
We're learning all the time and that feeds our capabilities in terms of learned mistakes that we've ironed out. It improves our ability to de-risk further and prevent the same mistakes being made.
What is happening is that a lot of people think it is simple: "Oh, it's really easy. I just buy a charger. I put it in the ground. I charge the van." But then experience hits reality. Then they are actually saying: "It's impossible! The van didn't charge, the charger didn't work." So they are then wary. What we're going to try and do is make it much easier and simpler to get to a solution that works.
Our goal is not to take over. That's not the intention. The intention is to say we're an enabler. We will work closely with fleet managers to try and resolve all the issues in the energy transition.
I speak to fleet managers regularly, of course. There was one recently and she was very distraught. She said she had been asked to do perform tasks but hadn't been given the tools to do it. She clearly had a lot of pressure and stress on her. She wasn't trained and she didn't know who to go to, so she called us – and we started the process to help her to a workable solution.