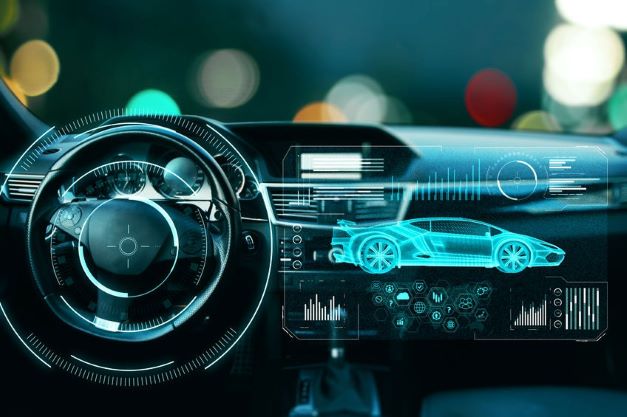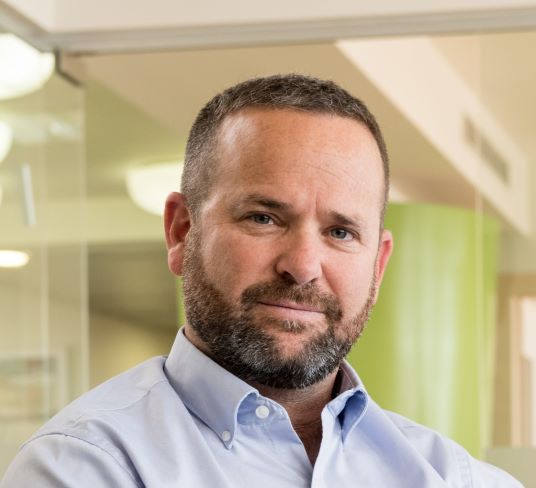 The auto industry is seeing an increased focus on software-defined vehicles, and solutions that improve overall vehicle health management, safety, and performance. What does this mean for future vehicles, and how can manufacturers best leverage these new solutions? To learn more, we caught up with Yagil Tzur, VP of Products at Tactile Mobility.
Could you tell us a little about Tactile Mobility and your tactile sensing technologies?
For autonomous vehicles to best mimic human driving and reach mass-market appeal, they must also "feel" the road (similar to how a burgeoning driver would during their first driving lesson). Tactile Mobility is a world leading tactile data and sensing company using a software-only solution to leverage AI technology and equip vehicles with this missing sense of 'touch' — spearheading a new sector in autonomous driving.
The company's software, which resides in the vehicle's ECU, leverages existing, built-in sensors (wheel speed, wheel angle, RPM, pedals position, gear position) and uses signal processing to generate "first-principle" in-vehicle tactile data, as well as AI to generate valuable insights — enabling OEMs and Tier-1 suppliers to improve driving efficiency, performance, and safety. The crowdsourced real-time road data, uploaded to the cloud, enables other customers, such as municipalities and road authorities, to locate and map out road distresses and grip estimations to predict and prevent pavement deterioration, conduct ad hoc and preventative road maintenance, and more.
What stage are you at in terms of technology testing and development?
Tactile Mobility's technology is embedded in vehicles on the road today. We are backed by some of the industry's leading ventures such as Goodyear, Nexteer Automotive and Porsche and have partnered with BMW, as well as Here Technologies, to commercialize and increase access to tactile data for municipal customers.
How well do you
really

know your competitors?

Access the most comprehensive Company Profiles on the market, powered by GlobalData. Save hours of research. Gain competitive edge.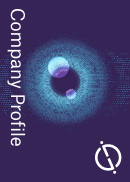 Company Profile – free sample
Thank you!
Your download email will arrive shortly
Not ready to buy yet? Download a free sample
We are confident about the unique quality of our Company Profiles. However, we want you to make the most beneficial decision for your business, so we offer a free sample that you can download by submitting the below form
By GlobalData
We are currently working with several road authorities and municipalities across the globe, providing tactile road condition maps of pavement conditions, grip level estimations, distress locations, and more. To date, Tactile Mobility has fully mapped three major cities – logging over 30 million kilometres of driving – using our technology to allow these cities to view crowdsourced tactile maps of their roads and infrastructure to best address repairs in a cost-efficient way.
We are constantly working to expand into new segments, accelerating and deepening our technological offerings.
In July 2021, we debuted our first-of-its-kind runover virtual sensor solution, providing vehicles with the ability to identify in real-time an initial runover of an object and prevent a full runover. The software-only solution uses "sense of touch" technology to detect a variety of objects on the road and prevents the vehicle from running over the object, which could harm human life or damage the vehicle.
Tactile Mobility recently partnered with Nexteer Automotive to introduce a "smart steering" software equipped with an advanced road and tyre detection, to enhance the connection between driver, vehicle, and road. The collaboration is addressing the rapidly growing need for efficient software-defined vehicles, which will pave the way for a revolution in advanced safety and performance for all levels of driving (ADAS 1-5).
Additionally, our new Tire Health Monitoring Solution provides a 360-degree view of current and future tire health status — providing a continuously updated, objective understanding of how tires behave throughout their usable lifetime and helping drivers better gauge how their tires are currently performing and how they will continue to perform. By making use of algorithms and machine learning, this new tool can inform drivers of future tire health and identify inefficiencies to prevent risks ahead of time.
The software-defined architecture is opening up new business models for automakers. What's your vision of the opportunities?
The emergence of software-defined vehicles (SDVs)–expected to become more common within the next decade–will make driving a safer experience, but also more comfortable, customizable, and efficient for consumers, an industry expert predicts
This technology also could profoundly affect the overall auto industry by significantly lowering barriers to market entry for new auto manufacturers. This could enable technology-centric companies to morph into major players in the car-manufacturing arena
In addition, the vast amount of data generated from vehicles and insights produced serves as an additional revenue engine for OEMs — stemming from the great interest they have among local road authorities, tier1 manufacturers, and insurance companies.
What does the trend for shared mobility mean for Tactile Mobility in terms of its software products?
Shared mobility is just one of four major automotive trends — Autonomous driving, Connected vehicle, Electric propulsion, Shared mobility (pronounced ACES) — pushing the industry to realize the software-defined vehicle vision. Tactile Mobility's software products are not only enabling ACES, but also the broader shift for vehicles from providing functions to offering services and experiences in a personalized and continuously evolving way.
There is a lot of hype around Vehicle-to-Vehicle (V2V) and Vehicle-to-Everything (V2X) communication and the possibilities for safer roadways and more efficient travel. What's your view on the realistic possibilities?
Vehicles' ability to communicate with each other, (V2V), as well as with infrastructures (V2I), network (V2N), and pedestrians (V2P), will play a key role in their ability to safely navigate, especially in poor weather, which makes vehicle-to-everything (V2X) communication technology a critical piece in solving the AV puzzle.
Specifically, as we're already doing in the Tactile Cloud, V2V connects a network of vehicles, relaying critical data and insights between each vehicle, including collision warnings, speed limit alerts, detected road hazards, severe weather reports, and more.
Equipped with V2V, as well as other V2X communication, AVs will be able to share weather-related as well as surface quality insights and warn of risks like hydroplaning and potholes, thus increasing AV safety.
As the automotive industry shifts toward higher levels of driver autonomy, what are the opportunities for Tactile Mobility?
As software-defined vehicles become more common in the next decade, driving will become safer, more comfortable, and more customizable and efficient for consumers.
Although vision-oriented sensors are very important for autonomous driving, the ability to feel the road is a critical component of fully autonomous vehicles. We believe that without tactile intuition, vehicles will never reach full autonomy, and this is exactly where our great opportunity lies.
This technology could also profoundly affect the overall auto industry by significantly lowering barriers to market entry for new auto manufacturers.
Today's vehicles include multiple sensors that transmit troves of data. Tactile Mobility takes advantage of all that data to generate insights that weren't available before, ultimately improving existing knowledge of the vehicle and opening opportunities for self-driving vehicles.
In an autonomous car, is it all about processing power for sensor fusion or are there other aspects to make computing dependable?
An autonomous vehicle needs computing power not only for sensor fusion, but also for communication and receiving information from the environment – V2X – communication between vehicles, infrastructure, traffic lights and more.
One of the most talked about topics in the field of autonomous vehicles is horizon prediction, or e-horizon. The more aggregate information that is processed from the cloud, such as grip maps, the less dependence on sensors.
Cloud integration will make the vehicle part of the digital experience. What are the possibilities for services, experiences and applications?
Software-defined vehicles rely on connectivity. Vehicles will be equipped to communicate not only with the cloud and other vehicles but also with infrastructures and pedestrians. Cloud integration will make the vehicle part of the digital experience, opening endless possibilities for services, experiences, and applications.
Together with advanced in-vehicle virtual sensing, cloud integration will also enable a digital twin of the vehicle, greatly improving its safety and reliability by early detection and prediction of vehicle and vehicle-road issues.
To optimize connectivity and cloud integration, software development for vehicles both in-vehicle and on cloud must be accelerated. Autonomous driving on urban roads, for example, requires more software lines than that of the state-of-the-art F-35 aeroplane. The huge number of vehicles, together with demand from drivers, vehicle owners, and fleets for online services offered inside their vehicles will drive significant growth to automotive cloud software development similar to the disruption which was driven by the smartphone revolution.
What is your vision of the connected car?
A truly intelligent mobility ecosystem requires more than just vehicles outfitted with smart infotainment features, cybersecurity protection, and systems like ADAS. Not only do all the systems within a car need to communicate efficiently with each other to ensure maximum performance, but the vehicle itself must be able to communicate with other vehicles and its environmental surroundings.
Cellular Vehicle-to-Everything (C-V2X) — a unified connectivity platform designed to offer vehicles low-latency V2V, V2I, and V2P communication — enables just that, facilitating a free flow of data that can help improve traffic safety, combat congestion, and alert drivers to potential hazards that even some sophisticated vehicle sensors wouldn't detect quickly enough.
What's next for Tactile Mobility?
Tactile Mobility's mission is to ensure safer vehicles and roads, both today and looking to the future. Its innovations help bridge the gap between autonomy and safety—a gap that seems to get wider with every headline about a semi/fully autonomous vehicle crash—equipping vehicles with the tools needed to safely navigate distressed and weather-ridden roads based on first of its kind understanding of vehicle dynamics and road conditions.
With the rapidly growing demand for sensor technology and data offerings, Tactile Mobility has the opportunity and potential to not only participate in, but also shape the future of the mobility industry. With our strategic partnerships, we will be able to bring about new innovative solutions to more markets, integrating our suite of virtual sensors into vehicles in new regions, and enhancing entire cities worldwide.