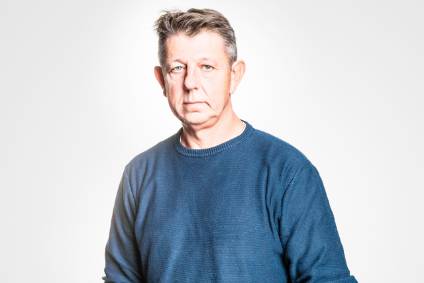 From the quiet town of Præstø sprung Denmark's only car manufacturer – a created of limited edition hypercars that's now establishing a worldwide dealer and service network. Matthew Beecham caught up with Zenvo Automotive founder Troels Vollertsen to find out how the engineering innovator went from a small workshop to 1,000 bhp and a 3,500 sqm facility with vast in-house manufacturing capabilities.
Can you start by telling us how Zenvo Automotive came about and how that evolved to where you are today? 
I wanted to create something with the power and brutality of over 1,000bhp, but balance that with it being suitable for daily driving.
All petrolheads have a car that started it all, and for me it was the sight of a Lamborghini Countach LP400. I come from Præstø, a small Danish town, and seeing a Countach on the sleepy streets grabbed my attention and steered the direction of my career. I wanted to create a hypercar, but I wanted to do it from scratch. I took roles in engineering and tuning but it always came back to this. I wanted to create something with the power and brutality of over 1,000bhp, but balance that with it being suitable for daily driving.
In my old workshop, we were already a team of five guys working full time on race cars. But in 2007 I was at the stage of having the bare chassis of what would become the ST1 in my workshop, built with my own hands. At this point I also had the idea for the drivetrain in my head, it would have a supercharged and turbocharged 6.8-litre V8 with a unique system. I enlisted the help of Danish designer Christian Brandt, known for such designs as the Alfa Romeo 8C Competizione, to give the car form. I wanted the car to have character and not be too clinical, so it didn't surprise me when Christian's design was just as I hoped – it hinted at the power that laid underneath, but maintained a balance of the grand tourer feel.
In 2012, we as Zenvo delivered our first hand-built car to our first customer. We had grown to be a team of nine working from a 1,000 sqm industrial building. For me, the engineering challenge of a vehicle is what excites. It's important to stand out as an innovative company that looks to the future and has an 'everything is possible' ethos, so that's the kind of team I like to have around me – one that thinks out of the box.
Our next model, the TS1 GT, was revealed in 2015. The reception was fantastic, so we knew it was time to invest in the production capabilities. We expanded into a 2,500 sqm facility and increased the team to 20 employees.
Our production capacity is five cars per year, and that is purely because each is built bespoke by hand to exacting customer specifications.
Six years later, we are now at around 25 people and are in a growth stage, so our personnel numbers are increasing monthly. The team has varied specialisms that make it possible for us do a huge amount of the development and manufacturing in-house – this independence is important to me. The factory spans 3,500 sqm, with its own departments covering design, engineering, composite manufacturing, drivetrain, electronics and paint. Throughout the entire process, we have been very patriotic and remained in Præstø, utilising local talent and producing all our cars by hand. Our production capacity is five cars per year, and that is purely because each is built bespoke by hand to exacting customer specifications.
How did your initial hypercar dream and first prototype evolve into defining the product and developing the marketing and sales strategies?
We have worked very hard to define our USPs as a brand, which ensures our products stand out in the market and speak for themselves. First and foremost, we are proudly Danish and the only automotive manufacturer in Denmark – that alone sets us apart and gets us noticed.
Our ethos – that everything is possible – is also appealing. That we think outside of the box to develop our own engineering solutions, which we are truly passionate about. For example, from the TS1 GT we developed the TSR track car, which features our in-house helical dog cut gearbox. This vehicle quickly became a testbed for new technology and led to the development of our Centripetal wing. This patented design has created a talking point for our brand. It expands on the principle of active aerodynamics that you see in supercars but has our own electronics to measure the ideal wing position in every scenario. It has two rotational axes that cause it to act as a close loop variable downforce wing as well as an air brake and cornering stabiliser, as it tilts depending on the inputs.
With this technology, we learned what could be achieved with a track car. We already knew what made a great grand tourer, so we combined the two to create our flagship offering; the TSR-S. It is effectively a road-legal version of the TSR, bringing with it all the power, performance and enjoyment, but with added practicalities.
Exclusivity is also another strong sales and marketing strategy. As mentioned, we only produce five cars a year, all by hand. This level of bespoke craftsmanship and the control we take in the manufacturing process illustrates how we strive for the utmost quality and precision. And ultimately that is what the customer desires. I sign off each car personally to ensure we keep to our standards and core principles.
Where has the design inspiration come from? Can you tell us more about your in-house design team and its influences?  
From early on, I knew Christian Brandt and I would work well together. He came on-board as design director and has shaped the design language that makes a Zenvo so distinguishable. He studied at the Royal College of Art in London and created impressive designs at Alfa Romeo in Italy, but his work was still deeply rooted in the Danish design tradition of form following function, which was important for me as an engineer.
With the ST1, I wanted the body of the car to express its huge power and the front to look sinister. Christian took away that loose brief and translated it into something phenomenal. He was inspired by a crouching lion – its muscular haunches tense, primed to unleash its power and attack its prey. For the front end, the position of the triple headlights drew inspiration from the sinister expression of an eagle.
These nods to nature sit alongside some very race-inspired design cues. The front splitter, side skirts and rear diffusor are much more angular. When we developed the TSR-S we exposed even more of the race car. The lower half of the front and side bodywork is exposed carbon fibre, all shaped by aerodynamics, and of course adding the Centripetal wing that has become Zenvo's trademark.
We only have a small in-house design team, and it's one that takes the Danish design tradition and combines it with inspiration drawn from both the automotive and aeronautics industries, as well as sci-fi and nature. Our latest addition to the design team is Frederik Kristensen and he's a brilliant example of what we look for at Zenvo. He can create very high-level designs, but he never forgets the engineering. That is so important for us. With this approach, we never end up too far down the line with designs that don't respect the integrity of the engineering.
The TSR-S is the latest model – what's next on the cards?
Within the next four years, expect to see the TSR-series of cars retired and a new series or two in its place. We are in the process of developing an all-new vehicle – a successor to the TSR-S – starting from the ground up. This will be a lightweight hybrid hypercar, aiming at creating something between an all-electric and a V12 hypercar. We want this vehicle to be relevant for 12-15 years so need to take emissions into consideration, while also ensuring it has the feel you expect of a hypercar. In my opinion, a hybrid is the perfect solution. The weight of an all-electric model does not give you the same feedback. But we are still working on this, with the plan still in development.
Importantly, we want this new car to be recognisably a Zenvo, but also be a completely new car. We need to balance a next-generation vehicle with keeping our DNA intact – from both a visual and driving experience perspective. The Zenvo driving experience is defined by tactility, power and engagement. It has to be fun to drive, whilst being suitable to use all the time.
While our current line-up of vehicles can be registered in the US under various low volume production regulations, this next vehicle will go through full US homologation. Expanding into the American market is an important next step in our strategy.
Why is the US important for Zenvo strategically at this point? What other geographical markets are key for the company, and why?
The US market is a top priority for Zenvo. We looked at the collector car market as a whole, evaluated the key markets and outside of Europe we had the choice of either the Americas and Canada or Asia/China as our next step. We took the decision that the Americas and Canada were more closely aligned to Zenvo's philosophies, as well as market share opportunities and the general interest in bespoke limited-edition hypercars, so chose to focus on that market first. Although that doesn't mean we won't be in China and Asia; it will just take us a bit more time.
We have just begun the process of setting up a US distribution and dealer network.
We have just begun the process of setting up a US distribution and dealer network covering all the key US territories in terms of sales and service. This will ensure we are well prepared for the future, enabling us to look after our current and future US-based customers.
Until now, we have been working from Denmark but we have announced our first European distributor this month. This is our first step towards a worldwide dealer and service network – it's a very exciting time for the business.
What is the infrastructure for distribution in Russia and China?
In the long term, we aim to have representation in these markets. But today, we handle all sales from these markets directly from our headquarters in Denmark.
How is the company financed? What has the knock-on effect of the pandemic been?
Zenvo Automotive is privately owned, with our main investor being a former customer that fell in love with the brand to the extent that he wanted to be a bigger part of the business and its offering. He is a shareholder, but still a valued customer too.
Regarding the pandemic, it has been a tough year, but it has brought with it lots of personal and professional learnings. Obviously, it has meant less time together as a team, less time spent with our customers and at test tracks for development, but we've established ways to work smarter, to keep looking ahead and keep striving to be different and better.
In early April we reopened our HQ in Denmark, and I'm very glad to be back and working in person with the team. We were able to make good use of the government-mandated shutdown to refurbish, improve and advance our capabilities, upgrading the production line infrastructure while providing a foundation for further growth in our hybrid powertrain development. There have also been upgrades to support the carbon composite, engine and gearbox, ECU and wiring departments. We now also have a completely revised bespoke dyno room and paint facility.
Ultimately, we have been able to create a huge positive development from what is generally a bad situation, and we look forward to sharing our developments that result from the increased in-house capabilities.