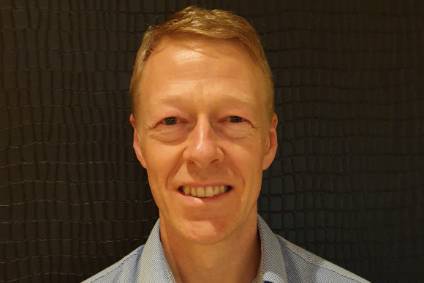 There are some solid arguments for electric vehicles (EVs) in some market sectors and autonomous vehicles in particular to use in-wheel motors. To learn more, we spoke to Ben Boycott, Chief Commercial Officer, Protean Electric, a developer of in-wheel electric motors.
Could you give us some background to Protean Electric?
Protean Electric was founded in 2008 in the UK and has spent a decade developing its automotive technology. Today, we are a world-leading developer of in-wheel motors and ProteanDrive is ready for volume applications. We have R&D centres in the UK and China, production facilities in China, and an additional sales office in the US. Protean aims to enable established OEMs and new emerging OEMs to offer safer and more accessible vehicle solutions, delivering new transport systems and services, and helping to unlock new revenue streams for the industry. The momentum in electrification is very powerful, and autonomous vehicle development is growing rapidly. We are perfectly placed and ready to take advantage of these trends across all global markets and all passenger and light commercial vehicle segments.
What stage have you reached with ProteanDrive?
Protean has spent over one million man-hours innovating, testing and developing the ProteanDrive in-wheel motor and currently has over 160 patents protecting our technology, with another 150 patents pending. We have current applications as diverse as light commercial vehicles, modern last-mile transportation solutions, autonomous mobility pods, and passenger vehicles, all of which are reaping the benefits of ProteanDrive technology. Gruelling real-world trials by leading vehicle manufacturers and technology partners have proven the technology's reliability and durability in the most arduous climatic and road conditions, confirming its production-readiness. High volume, low cost manufacture is enabled through our global network of licensees, and we are working with clients in the passenger car, autonomous mobility and light commercial vehicle sectors as they evaluate ProteanDrive motors on test vehicles and prepare for mass production programs.
How does the ProteanDrive work and what makes it different from similar technologies in the market place?
ProteanDrive incorporates all the core technology of an electric powertrain within a single unit located within the wheel rim. It comprises a permanent-magnet synchronous motor and power electronics, and connects directly to the wheel hub to deliver the torque. The absence of transmission losses and mass, and an optimised design, deliver high efficiency in real-world use. Uniquely, ProteanDrive incorporates the inverter and control electronics within a proprietary configuration as part of the assembly that packages in the wheel rim. A friction brake and caliper have been designed to fit alongside ProteanDrive in the wheel to deliver the additional braking requirement beyond that delivered by regenerative braking of the motor.
The benefits are clear but it sounds expensive compared to a conventional electric drivetrain. Is it?
We currently predict a small price premium compared to an electric axle, but that cost is offset by cost savings in other components and systems in the vehicle and the added value of the vehicle features that ProteanDrive delivers. For example, with ProteanDrive technology there is the opportunity to downsize the battery for equivalent range, reduce the vehicle mass, and in some cases provide solutions that are impossible with an e-axle, such as 90-degree steering. In short, in-wheel motors bring cost efficiencies for operators, offer greater capacity and flexibility in vehicle design that can't be achieved with conventional powertrain configurations, and actually open up new sources of revenue that can't otherwise be realised.
In terms of commercialisation, we understand that Protean has formed a partnership with Human Horizons and Wuxi Weifu e-Drive Technology. What are your ambitions for this partnership?
Protean is a technology innovator and developer; we do not have ambitions to undertake high volume manufacture ourselves. Our partnerships with Wuxi Weifu e-Drive Technology and our other global licensee partners, VIE, also in China, and Linamar in the United States, enable us to deliver in-wheel motors at scale to customers providing innovative mobility solutions. These customers include Human Horizons, and Local Motors (with whom we announced a partnership last year), and also many other customers that we are unable to talk about at this time.
What and where are the market opportunities for Protean Drive?
In the short-term, the clearest opportunities for Protean's new enabling technology will be among the rapidly emerging sectors that are driving new approaches to mobility and therefore design, packaging, and powertrain configuration. Urban passenger transport vehicles including last mile delivery and autonomous pods can benefit greatly from the more efficient packaging space and increased manoeuvrability enabled by in-wheel motors. ProteanDrive is already working with established and new start-up businesses in these spaces, broadening our reach into new applications and markets.
Several passenger car manufacturers are also conducting trials with our technology, and we forecast supplying to premium and high performance passenger cars before the technology later filters down to higher volume applications. Geographically, China is a huge market, of course, due to the scale and speed of the electrification of mobility there. Europe and the US are also very active markets.