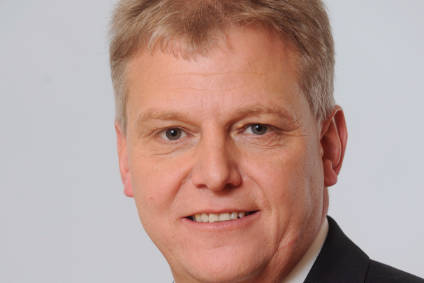 Forget 22-inch wheels, a recent study found that around one-third of new car buyers say that the audio brand in their next vehicle would have a significant impact on their purchase consideration. We caught up with Michael Mauser, EVP and president of Harman's lifestyle audio division, to learn how the sound specialist developed an audio system for the new Toyota C-HR, why its audio solutions are increasingly found in small car platforms, and how Voyager Drive offers a high-end audio experience for millennials.
The new Toyota C-HR will be available in early 2017. What can drivers and passengers expect from the audio system?
It features two newly-designed JBL wave guides, or Horn Tweeters, integrated into the A-pillar. The acoustic wave guides increase the dispersion of the sound within the cabin. It makes for a cleaner sound over a wider area, giving the experience of enjoying music in say, a concert hall. You have the impression that you're in a large music venue such as Madison Square Garden in New York or the O2 Arena in London, which both feature audio equipment from Harman, including JBL. C-HR drivers and passengers will experience a big, rich sound that is very immersive.
Creating an audio experience like this in a car can take a long time; hundreds of hours have been spent fine-tuning the system for the Toyota C-HR to deliver big, bold sound. We've had a particularly close collaboration between JBL and Toyota's engineers right from the start of the design process on this vehicle. We conducted an in-depth customer analysis before designing the system, with the results indicating that we needed to focus on a front cabin orientation. This has impacted upon the design so we needed to work closely with the Toyota engineers.
For example, [as noted above] the Horn Tweeters are integrated into the A-pillar for the best crisp, clean sound. Furthermore, two wide dispersion midrange speakers and two sub-woofers also needed to be carefully positioned and packaged in the front of the cabin, while two full-range speakers and a sub-woofer in a dedicated 10-litre ported enclosure were incorporated in the rear of the vehicle.
There were several other cars showing in Paris with Harman brand systems. What other OEMs are you working with currently?
Harman remains the world market leader in branded car audio and we currently enjoy 40 percent global market share. That means there are more than 25 million cars that are 'Harman' equipped on the roads today. Remember too that we have an unparalleled 'house of brands' to offer to our customers. That now includes Bang & Olufsen, B&O Play together with JBL, Mark Levinson, Infinity, Harman Kardon and our licence agreement with Bowers & Wilkins.
This all means we had a lot of OEM partners showing audio systems at Paris, including Audi, BMW, Lexus, Maserati and smart. This year we've had quite a few launches too, so at Geneva there was the Maserati Levante with a choice between a Harman Kardon or Bowers & Wilkins system, the Audi Q2 featuring Bang & Olufsen sound, and both the Volvo V90 and S90 that have a Bowers & Wilkins system similar to that in the XC90, which has been really well-received. We also had JBL sound on the 2016 Kia Sportage, shown at CES in Las Vegas at the beginning of the year, while the new Aston Martin DB11 features a Bang & Olufsen system. Harman brands now feature on 80 per cent of cars in the luxury segment.
We've also just announced a new partnership with Ford, so from next year Ford's global lineup will feature B&O Play, which will be tailored to each model. We think it will create a richer, more engaging in-vehicle experience for Ford customers.
You touched on your presence in the luxury vehicle market, would you say that this is your main focus?
This is where we've previously found the discerning audiophiles that are looking for high-quality audio experiences, but the desire for quality is expanding and we want to offer exceptional audio in any space and at all price levels. This means our audio solutions are increasingly found in the smaller car platforms as well.
The recent Ipsos 2016 Automotive Audio Branding Study showed that around one-third of new car buyers say that the audio brand in their next vehicle would have a significant impact on their purchase consideration. This is something that was backed up in a recent interview I read with a senior manager at a premium car manufacturer saying that in 25 years, car customers won't care about 22-inch wheels or laps on the Nürburgring, it will be all about connectivity, audio and design. I actually think we can anticipate that shift much quicker than in 25 years.
We are already increasing our efforts to offer high-quality audio in entry level cars, addressing this demand. Maybe you saw our Voyager Drive system that we previewed in our Ford Fiesta at Geneva? If a car isn't fitted with a sufficient sound system for your taste, Voyager Drive provides an improved audio experience while also being transferable to the home or for use while out and about. It opens up high-end audio to a younger market.
What was the reason to look at such a different solution?
Harman recently conducted a survey where 72 percent of 18-24 year-olds responded saying that they prefer listening to music in the car than any other place. The Voyager Drive system was designed as an entry level product for high-quality audio in the car. It's for those that want good sound but can't necessarily afford to change their car or fit it out with a higher-end aftermarket solution. The millennial audience, in particular, is all about experiences and our technologies are focused on delivering the best possible experience.
For 2016, Harman reported that overall net sales were up 12 per cent to $6.9bn. How much of this was down to in-car audio?
The Lifestyle Audio Division, which encompasses in-car audio but also consumer audio in the form of home cinema systems, portable speakers, headphones and earphones, saw an increase of 25 percent in net sales. In-car audio played a significant part in this with new OEM partnerships and new models that we discussed.
As well as the strong financial results, we're also getting recognition from our customers, which I believe reflects the passion Harman has for its products and clients. In the past 12 months or so Harman has received a number of awards. We were was recognised as a top-performing global supplier at Ford's World Excellence Awards, winning the Lincoln Luxury Award for bringing the Revel audio brand into the automotive space in the new line-up of Lincoln vehicles. Volvo named Harman as a top supplier in its Excellence Awards and we won 'Supplier of the Year' at the Automotive Expo Awards. Other OEM brands have also recognised Harman: Audi for our Bang & Olufsen systems, Hyundai and Kia for Infinity sound, Lexus for Mark Levinson systems, Subaru for Harman Kardon and Toyota for JBL sound.
Does the number of audio brands that now fall within Harman's in-car offering cause complications or rivalry? And with Beats sound now featuring in the VW Up what are your thoughts on such brands entering the sector?
Each of the audio brands within Harman delivers superb audio but with a slightly different offering so they are more suited to different audiences and therefore different car manufacturers. Ultimately, Harman is working to progress technology and deliver the best that it can across the full range of brands. The aim is that they will all work together in harmony, and we've worked hard to ensure that is the case.
To answer the second part of your question, Harman has extensive expertise across every area of audio – professional, lifestyle and in-car. This experience is transferrable across all the sectors and we've got over 70 years in audio excellence to draw upon. Add to that our broad brand portfolio I believe we are best placed to satisfy the demand from our wide automotive customer base for differentiation. That is hard to achieve with a single brand.
What's next for Harman on the in-car front?
We continue to work closely with our OEM partners, expanding the brands and models we support with a view to further increasing our market share. We will continue to push ourselves and stay ahead of the curve and ahead of demand. Harman has always looked ahead to the future and worked hard to predict what consumers want next. For example, our JBL Reflect Aware headphones with Lightning Cable connection were out way ahead of the iPhone 7 launch, providing new handset users with a proven, noise-cancelling solution without the 3mm headphone jack. We feel that we're also bringing this forward-thinking to the in-car audience with our technologies.
Additionally, CD players in cars are becoming a thing of the past. As more people stream audio or use files stored on a device, solutions are needed to improve these compressed audio files. Harman has developed Clari-Fi to restore quality lost during digital compression and it's a technology we continue to evolve as this trend prevails.
We talk a lot to our customers about their issues and how we can help. For example, we're looking at the energy consumption of the electrical architecture while continuing to evolve them to deliver more performance. In electric and hybrid vehicles, a high-powered audio system can make a significant difference to the vehicle's range, so as the industry continues to save energy we are offering solutions such as efficient amplifiers. Weight is also an important consideration as part of this. Continuing to expand on the theme of audio technologies for hybrids and EVs, we are already delivering our HALOsonic electronic sound synthesis, with our customers benefitting from advantages that go beyond the sound generated. Customers can reduce bulky sound deadening material and solve annoying noise issues on existing platforms through a software-based solution.
Looking even further ahead, we have to consider the opportunities that are possible with the introduction of autonomous cars. We expect that drivers will have more time to enjoy high-quality entertainment and we expect that great sound will be even more important. If the car can drive itself then innovations such as our Individual Sound Zones will have greater application. Imagine if you could truly create a quiet area to sleep or relax in whilst your car drives you to your destination. That's possible. We see the changing nature of the car as a great opportunity for Harman technologies. These are very exciting times.