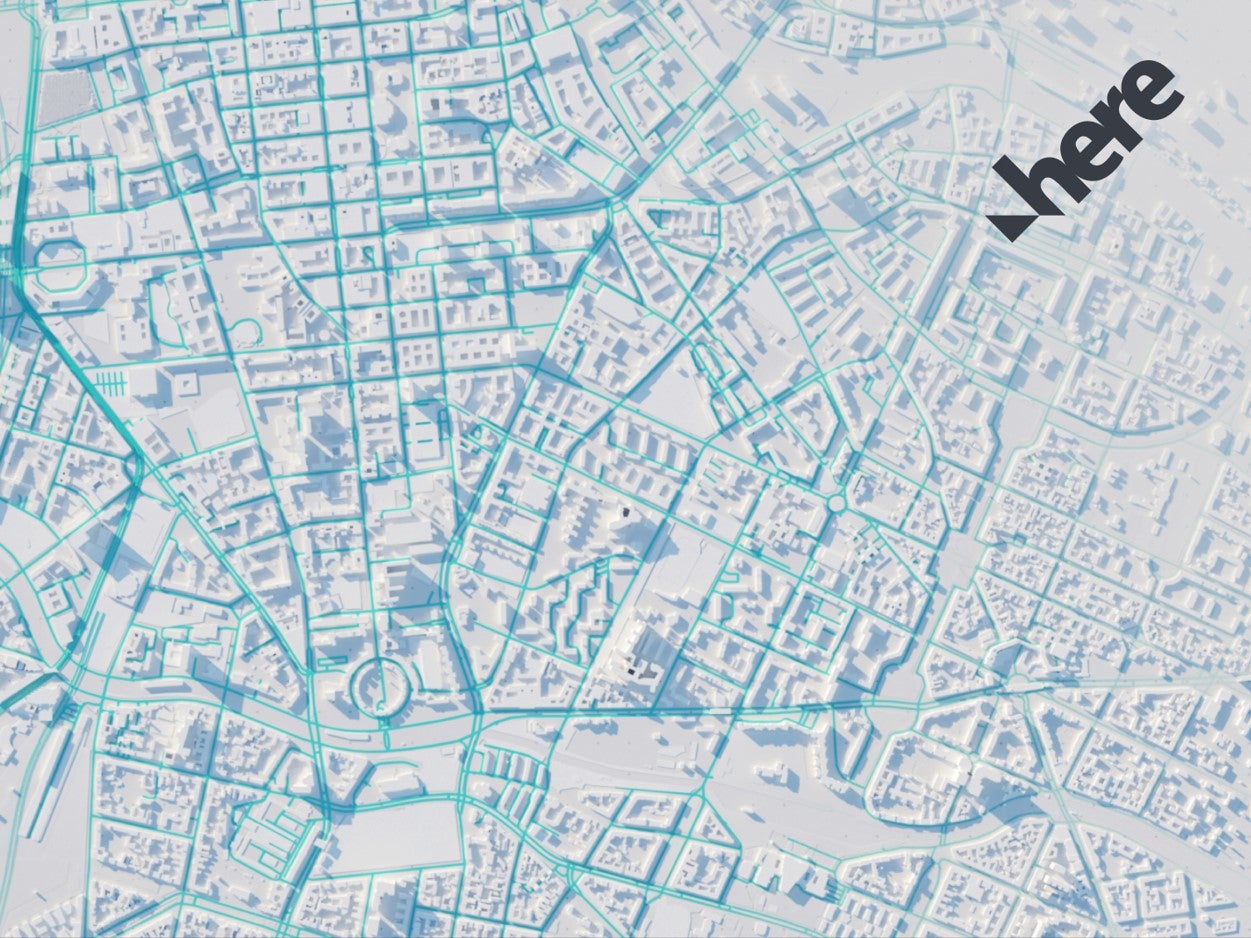 Unveiled at this year's CES, HERE Technologies has announced the launch of 'UniMap', a new highly automated mapping technology – that utilises AI – for the automotive sector.
The launch of the new technology allows rapid creation of digital maps and location products – key elements for software defined vehicles when it comes to navigation. The real-time system can produce up to date map content at scale, serving the smart logistics, and automated transportation industry.
UniMap is designed to deliver unmatched levels of map freshness, quality and coverage. At the heart of the HERE platform, the technology will produce the entire HERE map as well as enable customers to rapidly create their own private maps and customized location services.
UniMap can use AI models to automate the processing of 500 million kilometres of vehicle probe and sensor data every hour, to extract map features such as 2D and 3D positioning of road signs, to validate speed limits and to build missing road geometry.
We spoke to Leen Balcaen, vice president of product management to learn more about the new mapping technology and highlight its benefits.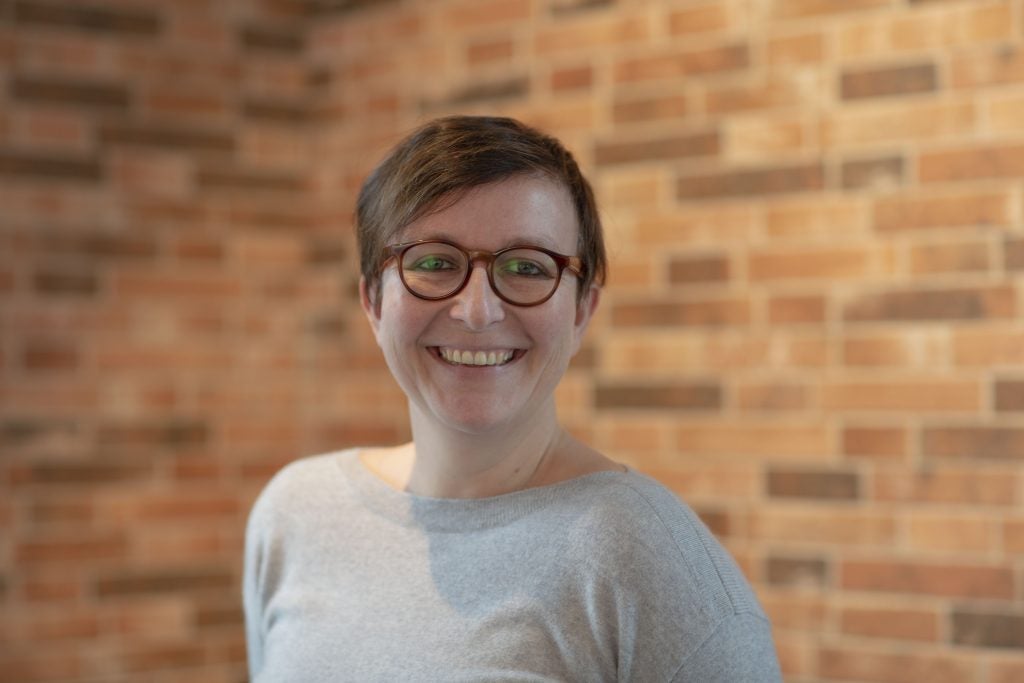 Just Auto (JA): Could you tell me a little bit about your role?
Leen Balcaen (LB): I lead our business unit which is responsible for standard navigation maps that go into dashboards in cars for instance, or that are being used by fleet management companies.
I'm also responsible for the ISA map which will warn drivers of speed limits coming up, and also ADAS maps. Then we go towards autonomous driving to end up with the HD live map as well.
I love to do product management and especially the mapping side; it's a super cool area to be in. It's changing all the time, it's exciting. It's also complex and I love the complexity of it. I always say to people have fun; if you don't have fun, something is wrong.
Could you explain 'UniMap' and what it enables?
UniMap is a process of how we make maps, it's the very foundation for everything that we do within the company. At the end of the day our goal is to make a map which is fully in line with reality, and that's at global scale. That's of course not an easy task, because the reality is constantly changing.
We have a production environment in place, a methodology to take all the ingredients and make a nice 'soup' out of it. At the beginning of Covid pandemic we decided to change the way we create those maps. The reason why we did that is because if you look at the market, there are more requirements. If you think about driving the accuracy, need goes up and the coverage goes up – but customer demands, that was the first thing.
The second thing is that more devices are becoming connected. You have a lot of probes in the real world, which are collecting some kind of information in one form or the other.
The third thing is that we are being confronted with a technological evolution that happens so fast so then we are thinking about everything going to The Cloud, thinking about AI embedded into software stacks, and so on.
Then we thought if we look at the combination of those three elements, it's actually the perfect time for us to get going on refactoring our process on how we create maps.
UniMap transforms data from a wide variety of sources into map content. Sources range from vehicle cameras and LiDAR to overhead imagery and IoT data.
UniMap can also align all standard definition (SD), high definition (HD) and Advanced Driver-Assistance System (ADAS) data into one single semantically consistent digital representation of reality; in a first for the industry, HERE is offering seamless access to a unified catalogue of the data needed for navigation, automated driving and intelligent speed assistance (ISA).
When we realised all that, we also wanted to do that in cooperation with some of our closest partners. We announced BMW Group, for example. So that was three years ago and it completely changed the environment.
What is the timescale of development?
We have already been testing with our selective customers and partners that we have been doing this with from the start. Now we have brought it to a global scale. We are pushing out products today, which are with some of the automotive customers and still in testing, but all the lights are on green, otherwise we would not have announced UniMap at CES.
The go-to-market timings are quite long for the OEMs. So, we have the first ones as of Q3, who are going to put the full map in vehicles; other ones will take parts of the map as of Q2 this year.
What we will then do is bring all our customers up to the new production environment – but that will take us into 2024 for sure because it's also dependent on their testing. There will also be Q&A; that is going to last all of 2024, some of them could even go into 2025.
What are some of the key advancements of UniMap over pre-existing services?
What we are seeing now is new environments and detail being possible. I always give the example of trees; how to cover all the trees in the world. In our previous environment, it would have taken us years to do that. You have a steady rollout with major markets and then you increase, what we now see with the new environment, the new feature is there and we did it as a test case it now takes us months.
We need to build it out once and then you go into something that we call 'maintenance'. Then it's only about the changes. If you can imagine if it already takes you years to build it out, that means that that has an influence on our customers as well, in terms of growing their business – if you're now talking about months, that's completely different timing than what we did before.
What does the future of this space look like?
If we are looking two to three years from now, I think where we should be is that we have transitioned the customers over to the new environment, that should be behind us. I think what we need to be talking about next is what are the next features that we are putting into our maps.
Secondly, how we are further automating everything that we do, because this is also why we made this change, to be able to increase our multiple automation on all the topics that we have, because we have a lot of topics in that map. We are constantly moving the barrier of increasing automation but you will always have a level of manual output. If somebody tells you we can 100% automate, that is hard to believe because this is still a very complex to do.
This is something that I believe that we will be talking about two to three years from now. Completely new topics, and how we automate it further and faster.