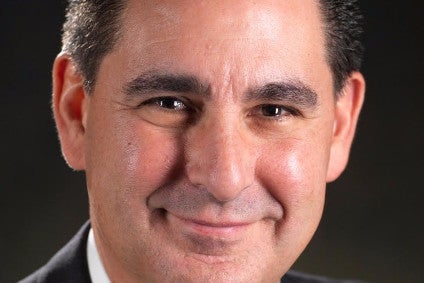 Despite the auto industry buzz around connectivity, revenue opportunities for OEMs from premium audio remain interesting. Matthew Beecham caught up with John Fitzgerald, Harman's Senior Vice President & Global General Manager, Automotive Audio to learn more about the connected services and infotainment specialist's latest audio innovations.
Harman's sales in the audio sector remained strong in the last quarter. Can you explain the reasons?
Yes. Harman's results announced earlier this month confirmed that the second quarter Lifestyle Audio net sales had increased by 20 percent across consumer and car markets. For the automotive sector, the growth came from higher car audio take rates and our acquisition of Bang & Olufsen Automotive. Consumers do expect more. They are looking for more new experiences and the rise of connectivity means that they want to have great audio whatever the source.
What innovations are you showcasing here in Geneva to satisfy this demand?
One debut is our Summit Car Audio platform. This is a very different approach, enabling automakers to satisfy consumer demands that are constantly evolving during the ownership life cycle of the vehicle. Summit is a new, modular automotive hardware and software solution designed to allow for updatable, expandable features and a new level of in-car experiences. It is powered by an industry-first System-on-Chip model that is part of the amplifier. To date this model has only ever been done in the head unit. This System-On-Chip (SoC) strategy as a result, gives OEMs the possibility to offer consumers more personalised in-car experiences that are seamlessly updatable and upgradable throughout the lifecycle of the vehicle via digital storefronts and companion apps.
But System-On-Chip has been used in automotive applications for years. Is it really that new?
Head-unit SoC solutions are indeed in-market but our solution marks the first time that the System on a Chip has been executed in an amplifier. Doing it this way brings the SoC benefits of quick and easy updates, and fewer parts along with the ability to deliver more robust audio features in a more efficient way.
What are some of the expandable features and experiences that the Summit Car Audio solution enables?
Summit Car Audio enables a scalable, advanced array of smart audio features that tailor the cabin to each individual's preferences and needs through personalized, connected and adaptive experiences: including Harman's latest and greatest proprietary DSP-based technologies such as Individual Sound Zones (ISZ), QuantumLogic Immersion, Clari-Fi and Road Noise Cancellation (RNC). Summit also enables cutting edge interactive and connected audio features including Virtual Venues, Connected Jukebox and Personal Bass. These types of experiences would typically require 4-5 DSP's and microcontrollers, but with Summit this complexity and processing is reduced to a single chip.
We think Summit gives the ability for a vehicle to actually update/improve itself over time, similar to how your smart phone can update its own software. Vehicles could actually get smarter as new features are introduced and added through Ota updates.
So who is the ideal target for Summit Car Audio?
We think Summit will work best in the luxury to ultra-luxury segment that are keen to have the very latest technologies but are also interested in monetising these new features with their customers. We foresee features being available throughout the lifecycle of the vehicle with Over-the-Air (OTA) updates offered through OEM's own app stores. Finally, Summit offers a platform approach that minimises part complexity, reducing costs and making it easier to package and upgrade expandable modular hardware platforms.
What will the consumer see as a benefit?
With Summit I believe that consumers will always have access to the highest acoustic performance offered in the market as well as have access to an entirely new class of in-vehicle experiences. We can offer all of these as well as regular software updates and improvements.
Is Virtual Venues a new feature or is it the EQ presets of 'church', 'hall' or 'concert' we have seen before?
I remember those and no this is totally different! Virtual Venues is a completely new technology in the automotive environment. The 'hall' etc modes you refer to used passive acoustics to adjust the sound you hear. Our Virtual Venues employ active acoustics that put you in the space, as opposed to simply bringing the space to you. Any sounds in the car will be reflective of that space – the music tracks played through the audio system, but also your voice. You can finally sing at a famous music venue or a space modelled like it!
Do you have any customers implementing Summit today?
We can't reveal customers at this point, but I can say that OEMs who have experienced Summit under NDA have responded very positively to the technology. We have a strong record of getting these types of technologies into production.
With any connected element, network security must be addressed. How are you handling that with Summit?
Harman understands this from our leadership position in the connected car segment. This provides access to proven technologies to ensure security for Summit. That's another advantage our customers like about working with Harman.
Where do you see Summit in five years? What kinds of experiences could we expect in the future?
Looking further forward, the connected amplifier/SoC approach allows for vehicles to keep pace with developments in autonomous driving and the trend toward "car as living room, office, and relaxation space". The Summit model will enable automakers to quickly adapt to and meet the forthcoming consumer demand for more content and personalisation when it comes to in-car experiences.
If that takes care of the high end, are you still going to cater for entry-level customers?
We are also showing our Voyager Drive audio concept here in Geneva. Voyager Drive is a portable Bluetooth audio device that literally pops in and out of your vehicle so you can take it to the house, office, or anywhere else. Voyager Drive supports iOS and Android control apps to predict and play your music. We have specifically designed it for entry segment vehicles and to appeal to the fast growing segment of young consumers that have previously not had access to premium audio solutions; Voyager Drive underlines our commitment to bring great sound whatever the price point or car segment.