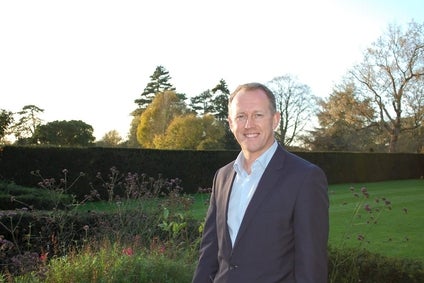 GKN Driveline's new CEO, Phil Swash, talked with just-auto's Calum MacRae to discuss the challenges of maintaining leadership in the AWD business and the potential opportunities the VW scandal presents to the automotive industry. Here's the first part of that interview.
just-auto: You've been GKN Driveline CEO since September but you've spent most of your career up to now in aerospace. What sort of lessons from aerospace do you think you can apply to automotive?
Phil Swash: Mega-platforms are clearly something that are becoming more prevalent in the automotive industry, and that is something I certainly relate to from my aerospace experience, where the programs are very large.
Within five years, over two thirds of new light vehicle production will be based on mega-platforms and GKN has been involved in a number of recent high profile programs, such as the platform that underpins the Fiat 500X and Jeep Renegade. I have a lot of experience of running very large, complex programs, and I think that translates well into the automotive sector.
Linked to that is the challenge of managing large-scale capital investment, which is similar across aerospace and automotive. Automotive mega-platforms require significant investment, so there are many similarities there.
The third thing, which I didn't fully appreciate until I was immersed in GKN Driveline, was the division's technology leadership. GKN Driveline has some incredible technology. A lot of that is in the AWD and eDrive space, but also in our CVJ systems.
I think major programs, capital investment, developing leading technologies are all entirely relevant, as is leading a very capable workforce with some exceptionally talented people. I was fortunate enough to work with thousands of talented people in aerospace over my time in the sector. I've already been completely blown away at the capability of the people in GKN Driveline, as well as our customers.
ja: You talk about aerospace and automotive, probably the two areas in the UK where we have the most engineering talent. Probably we could do with more?
Phil Swash: Without a doubt, I think we could. However, we need to recognise we punch above our weight if you consider the amount of investment that goes into the country and the relatively high number of people who work in engineering. I think we do really well in this country, particularly as we have no global aerospace OEM in the UK and a small number on a global level in automotive.
ja: Do you think it's an impediment to GKN being headquartered in the UK or do you think it's a benefit because of the lack of a global OEM?
Phil Swash: I think it's definitely an advantage being headquartered in the UK, certainly not an impediment. Brits have a long history of trading globally, we can work pretty well with just about anybody in the world, any culture or any language. Most people speak English, so that's also a benefit.
The UK is also a very competitive place to do business with the structure of taxation and incentives that the government has put in place. Corporate taxation is among the most competitive in the world, for example. Assistance for R&D investment, again, is amongst the most attractive in the world. We also have this heritage and respect that goes with the UK brand, which I think works well for British businesses.
ja: Do you think the UK government could do any more to help the automotive industry? I know we have setups like the technology strategy board.
Phil Swash: The Government is doing much to support the industry and we welcome that. In addition, organisations like the Advanced Propulsion Centre are making a difference and, as an industry, I think we are taking huge steps forward. Anything that the incumbent government can do that commits governments – by which I mean beyond the term of office – to an industrial strategy is positive. The more the government of the day can take a long-term perspective, the more beneficial it is for UK plc because we're all clear about what the long-term environment is. Certainty in the environment means companies are more prepared to make relevant investment decisions.
However, every government is in global competition as well. GKN Driveline is a truly global company, so every time we're about to make an investment, we could make that anywhere in the world. All governments need to be competitive at their game as well.
ja: What about the general quality of tier two and tier three suppliers? What do you think of that in the UK automotive sector?
Phil Swash: I can't really comment on tier two and three suppliers because I haven't been exposed to them yet in my new role.
Generally, we have a challenge to make sure that our supply chain is primarily fit for purpose, secure and can deliver on our incredibly large programs. As programs get larger, we need to be certain our supply chains can come with us on that journey and play a bigger role. Having a supply chain that can move with us and share some of the risk and investment is going to be key for our suppliers of the future.
ja: As you come across from aerospace, is there anything about the automotive sector's resource that's really caught you by surprise?
Phil Swash: The pace is ferocious. High volume in aerospace is 50 aircraft a month, which is going some, over two a day when you look at the size and scale. The volume and pace of automotive does make you stand back and appreciate the scale and complexity of our customers' programs.
ja: All the logistics and everything else that's involved.
Phil Swash: The logistics are immense. One of the things I learned many years ago in aerospace was that the higher the production rate, the fewer operational issues. When I was working on low volume aircraft, maybe four deliveries a month, it was a constant battle especially in the supply chain. When I was delivering 30-40 a month, it was much more of a self-propelling machine. I learned that in aerospace, and I see that in automotive in terms of volumes. That was one of the biggest differences, witnessing the velocity of our business.
ja: Talking about your key customers I'll ask you now about VW as a key customer? Do you have any exposure or threat there?
Phil Swash: It's our policy not to discuss specific customer issues, but for GKN I see the wider emissions issue as an overall opportunity. It will accelerate the agenda of demonstrating the Real Driving Economy (RDE) and, over time, place a different spotlight on the industry, encouraging more innovation and efficiency. Efficiency, hybridization and electrification – all of those things will move up the agenda.
That's a good thing for GKN Driveline. We're world leader on eDrive technology today and we're world leaders on AWD. Why do I mention AWD? We're seeing a compelling story around AWD vehicles because you get great on-road stability and off-road performance, and the forecasts are all clearly pointing towards strong growth.
But technology advances now also means you can achieve great efficiency, and the fuel penalties typically associated with AWD are diminishing. Technologies such as GKN's active connect systems are contributing towards this, as is eAWD.
The HEV issue has moved up the agenda, which can only be seen as positive.
ja: What major opportunities do you see for GKN Driveline?
Phil Swash: Hybrid electric vehicles and AWD are clearly great growth opportunities for us. Increasing numbers of OEMs are making AWD options available. For example, you can now get AWD on pretty much any BMW, and AWD is being offered in smaller vehicle segments, such as the Fiat 500X, which features GKN's AWD system.
We see AWD only growing and we are well-positioned globally to support that, with technology development centres in the US, Europe, Japan and China. We'll continue to add to that capability, both in terms of engineering resource and production capacity.
For example, we have new AWD production facilities in Thailand and Mexico, plus we have expanded our facility in Newton in the US and Koping in Sweden. China is a key market and we became the first Tier 1 supplier to design, develop and manufacture a complete AWD system in China for the MG GS.
Secondly, hybrid electric vehicles will only accelerate on the back of both consumer demand and OEMs' requirement to reduce emissions across their fleet. We have some terrific capabilities in this area, which we continue to scale up.
ja: Part of the position you have today is due to a couple of acquisitions – the GETRAG AWD business for example and the EVO-Electric joint venture – do you see any other acquisitions coming down the line to address opportunities better?
Phil Swash: We continue to assess acquisition opportunities in the market to help bolster our position.
ja: Do you think everyone else is going to be looking at the same opportunities?
Phil Swash: You can see there's been a lot of consolidation and some big moves over just the last 18-24 months. We're working to continue to grow, we examine opportunities and the PLC board is very supportive of us. We have a great story and we have great core capabilities, which we can look to add to. We'll continue to grow organically as well as being open to acquisition targets.
ja: In terms of revenue at the moment, 40% of your revenue is AWD and eDrive systems. What's the proportion of eDrive in that at the moment, and what do you anticipate it being in the future?
Phil Swash: The revenue stream is currently weighted more towards AWD. Going forward, we see both elements growing, but the eDrive element will grow faster.
If you look at the success of the XC90, it's just phenomenal. We are Volvo's AWD development partner on that vehicle across both the conventional AWD variant and the T8 Twin engine PHEV. I have heard that an incredible number of Volvo customers are specifying the T8, which shows that customer acceptance of PHEVs is growing. It's incredible, especially in this country.
Our forecast is that approximately 40% of new vehicles will have some form of electrification by 2025. There's clearly a huge market to go for and we are seeing the sector maturing and evolving, with consumer acceptance growing.
Our eAxles feature on the BMW i8 and the Porsche 918 Spyder; great cars but at niche volumes. The Volvo XC90 PHEV shows that the market's heading towards a wider appeal. We're developing our technology to help broaden the appeal, by adding new functionality for example. We're working on a twin-clutch eTwinster, which brings torque vectoring to a hybrid vehicle for the first time and we will demonstrate this at our Wintertest program next year.
ja: What about driveline disconnect? How's that going for you?
Phil Swash: Aligned with our wider AWD system, it's performing strongly. We have just launched a Disconnect AWD system on a new vehicle platform in the US, which also features our Twinster technology, so we are pleased with how that technology is performing.
ja: AWD is clearly a growth sector, SUVs everywhere and on passenger cars, the requirement to have AWD as an option. The growth's double what the total industry volume growth is going to be. That attracts a lot of competitors. What makes GKN's offering unique?
Phil Swash: We have proven technology in the market, in mass production, delivering performance. I would say, secondly, we're also one of the few who can truly deliver that anywhere in the world.
Thirdly, our ability to invest and maintain the leadership from a technology point of view is what separates us from our competition. We recognize we have to do that. We recognize if we want to retain leadership, we simply have to deliver the best product performance. We have to make cars great to drive. We have to make them quieter and more efficient. Crucially, we have to be great to work with so our customers like doing business with us.