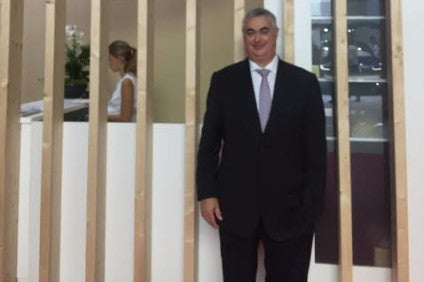 French supplier association, FIEV says it has written to all candidates involved in the country's Presidential elections next year, urging a 14-point plant to rejuvenate domestic industrial policy.
France is slowly recovering after a severe recession, which saw FIEV (Fédération des Industries des Équipements pour Véhicules) membership plummet from 140,000 to 71,000 during the past decade, but recent automotive growth rates of around 6.5% have given slightly more cautious grounds for optimism.
"We need to let industry develop by itself, which today is not done because regulation is not favouring industry," newly-elected FIEV CEO and former head of Faurecia North America, Jacques Mauge told just-auto at last week's Paris Motor Show.
"For example small enterprises are in a very adverse environment to develop. These do not turn into medium size companies. Why? We don't have the environment – it is [a] regulatory environment.
"It is cost of labour – the regulations are frightening. We push [government] as much as we can to understand what is industry.
"We have 14 points we delivered to all candidates for the Presidency – we asked them questions and said we have ideas – we have positive responses."
Mauge is well qualified to offer an opinion on the state of French manufacturing. As well as his extensive supplier experience at Faurecia, Philips and Valeo, the FIEV chief is also active in French employers body, MEDEF, is vice president of the French Industry Group (GFI) and is involved with metalworking association, UIMM.
"That is what we are talking about," he added. "To re-industrialise France."
The FIEV chief also addressed the thorny of labour relations in France, which have traditionally enjoyed something of a tempestuous existence, with Mauge pointing to the disproportionate power of unions exerted by a relatively small number of members.
"What we believe is unions are very good [but] they do not represent much – they have a very low membership – it is 10%. But they are extremely efficient [effective].
"In front of them you have MEDEF, UIMM and GFI and we are much less efficient. It is historically unique [and] there is a lot of work to do.
"I negotiate with unions – we should be able to change mentality – I think it is possible [but] you can't manage a company without unions. What do you do – stand up on a box and shout?"
Mauge's career includes ten years at Philips in Eindhoven, ten years at Valeo, latterly in the aftermarket segment, followed by his presidency of Faurecia North America, where he was responsible for 47 factories and 20,000 employees.