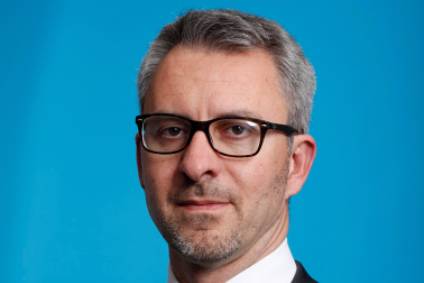 Continuing just-auto's series of interviews with tier one automotive component suppliers, we spoke to Silvano Veglia, Product Marketing Director Braking for Federal-Mogul Motorparts EMEA.
Could you comment on the extent to which disc brakes have superseded drum brakes in Europe and how that has impacted your aftermarket business?
Disc brakes have undergone steady evolution over the last 20 years and are now obviously far more widely used than at inception. In recent years drum brakes have still been a common sight fitted to the rear of smaller, lower value vehicles, but even in these cases disc-equipped rear axles are more frequently fitted. This has clearly had an impact on the pattern of our aftermarket product sales – we have seen a sharp decline in the demand for brake shoes and brake shoe kits, including cylinders.
However, we have seen a reverse in the trend and rear drum brakes are making a comeback. For example, some new models including the Renault Captur, Nissan Note, Fiat 500 and Peugeot 208 are, in some instances, opting for drum rear axles. This increased demand is ensuring longevity of aftermarket supply, which is a challenge that Ferodo is working to combat: we have extended during 2016 our offering for aftermarket to brake drums
I guess reducing stopping distances and weight reduction will always be a priority when it comes to design and development of friction parts, yet to what extent is improving the brake feel important to your customers?
Market analysis has shown that brake or pedal feel as it's also known, is of primary importance to our customers. A high-quality brake pad can ensure good stopping distance, comfort and provide extended service life, but it can also offer the driver a feeling of security when pushing the brake pedal. For this reason, Ferodo carefully considers the role of pedal feel and invests in extensive R&D to provide an optimised solution.
Pedal feel is provided by two factors: the effort taken to push the brake pedal and the level of pedal travel required before the vehicle begins to slow. Amongst the performance and validation testing carried out on all Ferodo products, we also clinically examine pedal travel and required effort, with the aim of providing customers with the feeling that they are always in complete control.
In what ways has the use of electronic control affected braking hardware?
There is no doubt that electronic controls are playing an increasingly prominent role in brakes, from more traditional systems such as ABS to latest autonomous emergency braking (AEB) systems. While such collision avoidance technologies seemingly take an element of control away from the driver, to ensure optimal safety they all still require the best brake pad performance.
Another impact of technological developments is related to brake maintenance, which is rapidly becoming more complicated at independent garage level due to the requirement of specialist tools and diagnostic equipment. This is especially prevalent on the latest 'connected' cars featuring advanced driver assistance systems.
Do you find fleets loyal to brake suppliers or do they change regularly?
As with any customer, the loyalty of fleets is directly proportional to the level of satisfaction experienced due to the supply of products or services. Federal-Mogul Motorparts supplies a diverse range of products to fleets and works closely with managers to ensure that the highest quality standards are adhered to and that everything is done to earn customer loyalty.
Fleets focus heavily on fuel costs. How can brakes play a part there?
Brakes can help to improve off-brake drag reduction, but it is not a major impact. Much more relevant for fleet managers is the durability of brake products. Having a vehicle off the road and in a garage has a number of cost considerations: the cost of repair and the missed revenue cost of the vehicle being out of service. For this reason, a brake pad with a service life of twice that of a competitor provides a significant advantage. This is a major concern for Ferodo, which focuses on brake pad durability to help support private and fleet customers.
What or where is the growth opportunity of brake friction materials?
At the moment, the European aftermarket is not seeing a huge increase in demand for friction materials, so the best growth opportunity is for innovation and differentiation. Considered product innovation plays a key role, of course, and pioneering programmes such as Ferodo Eco-Friction are bringing notable added value to customers and inspiring sustained growth for Federal-Mogul Motorparts.
Could you tell us how your low-copper brake pad aftermarket business is shaping up in Europe?
In 2015, Federal-Mogul Motorparts launched its Ferodo Eco-Friction brand, which offered a complete range of zero/low copper brake pads in response to future reduced copper legislation. The zero copper formulation was the result of over five years' development, and complies with the high standards for stopping distance requirements, durability and noise control, while ensuring lower emissions and offering a reduced environmental impact when compared with traditional copper-based products.
The Eco-Friction programme continues to expand, with more comprehensive aftermarket coverage and uptake of zero-copper brake pads by vehicle manufacturers as an OE solution. Eco-Friction now covers over 95 percent of the European aftermarket regular car parc and continues to expand.