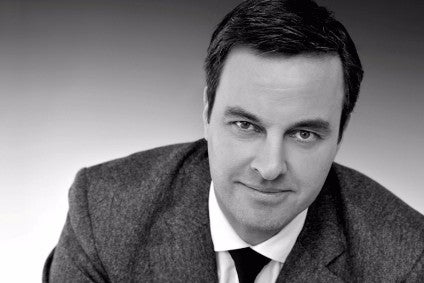 Continuing just-auto's series of interviews with tyre makers, Matthew Beecham spoke to Falken Tyres' newly-appointed European head of marketing, Stephan Cimbal. He joins at a crucial time for the business as parent Sumitomo Rubber Industries dissolves its relationship with Goodyear, allowing Falken Tyres to step out of the shadow of the Dunlop brand across Europe. With this, Cimbal is spearheading a new branding era and marketing approach for Falken.
Can you tell us a little more about Falken Tyre and what the brand is currently up to?
Sure, Falken Tyre is a Japanese tyre manufacture that sits under Sumitomo Rubber Industries. We are relatively young – just 35 years old and only really established in Europe during the past five years – but have experienced good growth during that time.
With Falken now being the focus brand for SRI, we have lots of good and exciting projects in the pipeline. Recently SRI opened a new factory in Turkey and we've had some excellent growth in our OE business, with Falken now supplying tyres for the new Honda HR-V and the Chrysler 200 BUX (Built-Up Export) models.
We're gearing up to continue these positive steps with a revived focus, and part of this is the implementation of a new visual identity for the brand.
Tell us more about the new visual identity. What does it say about Falken's new focus?
Falken has been very successful in motorsport, always sporting a very recognisable blue and turquoise livery. The speed, the adrenaline, the whole spirit and energy of motorsports is now transferred into our new branding as the logo features these iconic colours as a gradient. We are sharper, a little cooler, more edgy.
To maintain some consistency, we still have the main element of the Falken logo in the existing font, as it's something that consumers recognise and we don't want to destroy all the hard work that has gone into building this. This is our DNA, so we're working to improve, evolve and define but still stick to these core genes. This is particularly important for our OE awareness: we want consumers to know what we stand for.
There is also a new brand statement in the logo, which is 'on the pulse'. It's a very emotional claim, better suggesting the spirit of the brand, and is something that works well for activation across our interests and investments.
We've seen a number of tyre manufacturers create ties with football clubs. What's Falken's strategy in this sport?
In our new brand strategy we foresee three brand worlds: football, motorsport and a new action/lifestyle focus. Across Europe, football has a huge and emotional following. Fans really get behind their team, invest emotionally in the game and really have a very good connection. We have carefully selected some fantastic teams to create partnerships with, such as German national league side FC Ingolstadt. The team is based at the Audi Sportpark and already has a very strong relationship with the German car manufacturer, so it has a double positive for us.
In September we also announced that we will be the Official Tire of Major League Baseball in the US for the 2016 season, which is expanding our strategic sponsorship programme in sports, while we have also touched on rugby league and cricket in the UK.
What can we anticipate from the new 'action/lifestyle' brand world of Falken?
There are many opportunities here. We're looking at lots of lifestyle corporations where we can draw partnerships that will position Falken as a brand that provides exciting experiences, particularly in connection with high technologies. These technologies don't need to be tyre or rubber related, but they need to be cutting edge, at the forefront of development to represent our innovative nature.
One brand that does this type of activity very well is Red Bull, and we were very happy to team up this year to sponsor a Red Bull Air Race as well as an Asian pilot competing in the championship. It's such an exciting brand.
Are there more activities lined up with Red Bull?
We very much hope to work with the brand more closely in the future and make the most of opportunities to use these platforms when speaking with our dealers and customers. We are actually working with the team on something very special for the UK market around personalised dynamic advertising. I can't say too much at the moment, but it will be a first.
And Falken will continue its motorsport activities?
For a tyre brand, involvement in motorsports is a given. It's the perfect platform to showcase our products while creating attachment with tonnes of adrenaline. Next year there will be a change though as we're retiring and selling our very successful Porsche 911 to make room for a new car next season.
Motorsport is at the heart of our brand, but this is the same for other manufacturers too – it is a very traditional platform for tyre suppliers. Although some traditions are good, worthwhile and necessary – like motorsport – the tyre industry is perhaps a little too traditional. You have your peaks of communications each season, there are the technologies to explain, the durability. But it is a very competitive market and if you are to have a successful brand you need year-round communications; it needs to be more lively, more emotive for the customer and to really create a relationship with the consumer.
Here, I think I can bring something new to the table for Falken with my experience in different industries. Although I've worked in the automotive industry, my branding background is a lot wider than this, also including telecoms and beverages. I think learnings from these varied industries will begin to show as the Falken brand evolves in Europe.
How will you go about implementing this image?
The remainder of this interview is available on just-auto's QUBE Global light vehicle OE tyres market- forecasts to 2030