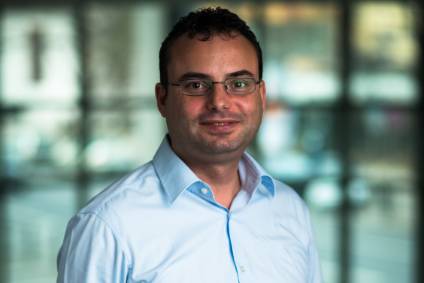 In the latest of our COVID-19 industry updates, we speak with Markus Bögner, COO and President of Falken Tyre Europe, to find out how the tyre manufacturer has been affected and how it is updating its working practices to ensure employee safety.
With major disruption to the automotive industry across the globe due to coronavirus, how has the manufacturing of Falken tyres been affected?
As with everyone globally, coronavirus has had a huge impact on our daily lives and how we go about our working routines. Fortunately, Falken's parent company, Sumitomo Rubber Industries (SRI), had good product stock levels to continue supporting demand and disruption at the factories was minimal. Due to government policy, production in China was stopped for ten days in the early stages of the outbreak, and the factory in South Africa was also temporarily shut due to government orders. Falken operates a flexible manufacturing strategy and has the ability to transfer production if needed, though the majority of the factories in Asia have been able to continue operating without any supply issues.
Demand has of course reduced as more people have stayed at home and drastically minimised their car journeys, but key workers, emergency services, haulage companies and delivery drivers are amongst those that still need to remain operational during this time, so we have continued to support the tyre demands of these and other operational sectors.
How has the virus affected the wider aspects of your operations?
From a distribution perspective, the movement of product has been able to continue with only minor disruptions. Being public facing, our dealers have of course all been affected by the lockdowns, but many have been able to operate reduced support in accordance with social distancing regulations in order to support key workers.
As a company, we have felt a huge responsibility to help flatten the curve of the virus outbreak and have done all we can to ensure staff are supported in doing the same. SRI's holding company has also donated 2,000,000 CNY, which is around 230,000 GBP, to the China Charity General Assembly in support of coronavirus actions, and donated 97,500 pairs of nitrile rubber gloves to the Japanese government as medical support. Our European headquarters is based in Offenbach am Main, near Frankfurt in Germany, and there we have undertaken many procedures to enable our colleagues to work safely.
Can you tell us more about how you are implementing new working practices at your headquarters?
From the outset, Falken Tyre Europe established a 'Corona Team' to assess and respond to the constantly changing situation. This team was purely focused on this task and it allowed us to make immediate decisions and undertake rapid actions in anticipation of developments. For example, at the beginning of March we sent home almost 200 employees from our headquarters in Offenbach to 'stress test' our IT infrastructure. We needed to ensure that our systems could cope with such mass remote working. This was a success and our employees have been able to work efficiently from home for many weeks now.
In fact, despite all the challenges, the team was still able to launch our 'Falken sagt Tanke' or 'Falken says thanks' campaign as planned in some European countries, rewarding customers purchasing a set of Falken summer tyres with fuel vouchers worth EUR 20, along with the chance to win other prizes. It's been a surprising success in the current situation, highlighting that despite initial restrictions, tyres must be changed. There are key workers out there that still need to get to work safely, and it's good to be able to give something back to those that have worked through and still needed to use their cars in these circumstances.
As lockdown measures begin to ease, what is Falken's current state of play within the market?
We are starting to see positive changes – tyre dealers in Germany, Austria and Poland are now open, and initial sales reports are positive.
We are starting to see positive changes – tyre dealers in Germany, Austria and Poland are now open, and initial sales reports are positive. Poland in particular is doing very well. A strong start in these three markets are important for Falken, as together they make up a significant share of our European business. Obviously, the situation is very fluid, and we still don't know how long it will be until we see a return to something that looks like 'normal' but it has been a promising start.
We've also received praise from our customers for remaining contactable and responsive during these times. We feel clear and quick communication is vital during times of heightened uncertainty and while we cannot be present face-to-face. We're sure that this is something that will be remembered by our customers and create positive sentiment for years to come.
What about other markets?
We are seeing stricter lockdowns in markets such as Spain and France, but they have now started to ease. The UK has been supporting key workers with essential tyre maintenance, and now more movement is permitted so car use is beginning to increase again.
How do you foresee sales being affected this financial year?
Demand has reduced in the past couple of months and SRI is revising its end-of-year sales targets, but it's too early to say just yet to what degree. Tyres are of course essential for people to travel safely and meet minimum maintenance standards, so we remain optimistic.
What measures are being put in place as returning to working environments becomes possible?
Much of our work force based in Offenbach is able to work from home, and doing so has been smooth and successful thanks to the support of our IT team and both Microsoft Teams and Skype keeping us connected. We plan to slowly increase the number employees in the office, whilst keeping numbers at an absolute minimum.
German regulations require the wearing of masks on public transport and in stores, and keeping a social distance of 1.5m from others. We have supplied staff with masks and requesting that our small number of colleagues in the office use them when in communal areas such as kitchens or in printer rooms. We have made corridors 'one-way streets' to allow better flow around the building while still abiding by social distancing. We are ensuring that everyone has enough space around them while at their desks so that close contact can be avoided and masks do not need to be worn all day. Employers are required to track where staff are working in Germany, so those working in the office must 'check in' on arrival, while those working from home must also log that they are in their home office.
Additionally, we are offering the regular influenza vaccination to all our employees until the end of 2020. As part of an ongoing effort to support our staff as best we can, we are also offering our vulnerable workers the pneumonia vaccination too, thanks to the hard work of our company doctor.
Has the company had to streamline its workforce?
Coronavirus is one of the biggest challenges we've had to face in living memory and the new future is still an unknown. However, we have reassured our staff that salaries are safe and we are working diligently to take measures to maintain the business and support our valued colleagues. We have asked employees to use 'Gleitzeitkonto', which is Flexitime, to reduce their working hours and permit up to 40 hours less on this system. We have also urged staff to take holidays to recharge during this stressful time, while helping to reduce holiday demands later in the year when we hope business operations can be further increased. As with all companies, we are making an effort to reduce any unnecessary expenditure. This is all helping to minimise the longer-term impact on the business. But as the fifth largest tyre manufacturer in the world, our parent company SRI is in a strong position and its reassuring to have its support.
Is there anything further you would like to add?
I would like to publicly thank the entire Falken workforce for all its efforts and support during this unprecedented time. It's a huge credit to our team that everyone has reacted to the new measures with flexibility and understanding to make it possible to continue offering our customers the best possible service and availability; I'm hugely grateful to them for this.