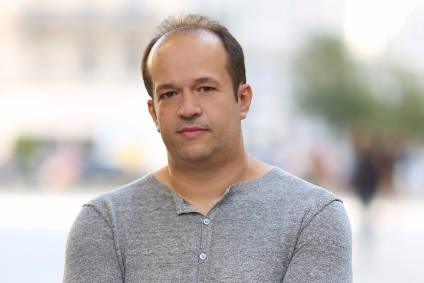 The global gaming market is accelerating at a rapid rate. The sheer scale and reach has meant the traditionally conservative automotive industry is now embracing the opportunities for both revenues and exposure. In this interview, David Nadal, CEO and founder of Eden Games explains why these are exciting times for games developers playing in the automotive industry.
Could you give us some background on your company?
Sure, it's quite a story. Eden Games is based in Lyon and has been developing driving games for 20 years. It started as a small development company to develop two prototypes for Infogrames, the big publisher from Lyon at the time. One of those was V-Rally. Published on Sony PlayStation in June 1997, it sold seven million units worldwide, grossing $200M. Our next success was a Need for Speed opus for EA. That time we worked closely with Porsche and its engineers on the game.
Our business was now growing rapidly and we were purchased by Infogrames which later became Atari. Our following game delivered a vision to have the ability to drive anywhere with complete freedom, not just down 'a tunnel' as such. That was a radical departure. We worked with 30 OEMs to include 130 cars in that game.
We continued to grow as a company, topping out at 170 people. It was a bit too big for my own likings and I disliked the fact I didn't know everyone. A decade later, and after Atari hit financial issues, we were closed down. We'd all put too much into the business that we decided to save it. We made an offer to the liquidators in 2013 and started all over. We decided that we would focus on mobile gaming and our first release is Gear.Club. This was a 32 month project and that is just to get to the launch phase, or in other words the starting line. The development continues with new cars, tracks etc. at around one or two a month.
How has that transition gone?
We've had a fantastic launch here with over one million downloads in the first five days in iOS (Apple devices). With the Android release just a few weeks ago that number is well above the 2 million mark. It has been the number one overall app in 77 countries and the number one racing game in 142 markets.
But they are free downloads. There is no revenue from that?
No and it's worth explaining how our industry has changed. Imagine if the car manufacturers had to give their cars away for free and only made revenues on any additional features or upgrades. Sounds crazy? That is what happened to our industry, a revolution! In the past, say 10 years ago, with console games, we developed a game and sold it. Once the game was on the shelf that was it, our job was pretty much done. Now once we deliver the game we have to come up with the features and ideas to keep people coming back for more. Of course a lot of people play the game for free but others will spend a lot of money on new cars, upgrades or tracks. It's a very different world, one we couldn't have imagined but I think it has made us a stronger and a more focused business.
So how do you attract the OEMs to be part of this?
The OEMs as well as the Tier Ones, the brands with an aftermarket reach at least, increasingly want to be part of these games. There are around 33 billion devices that can host our game. That's a huge reach and we offer anybody the chance to drive some of their dream cars. Gear.Club starts with a McLaren 570S. We worked very closely with McLaren for the game launch. It was an instrumental part of the launch and was very active on social media. We are working with another OEM that will be a first with a new car. It's exciting times for games developers; platforms such as Forza and Gran Turismo have brought driving games to a global audience and outside of the bedroom.  OEMs have now grasped what is possible. Look at projects such as GT Academy, taking drivers from the virtual world and winning races at a high level on real tracks. Gaming can be an integral part of the marketing strategy.
But you are paying to have the cars in your game?
This depends a lot on the current popularity of the brand. We deal with the licensing department at the OEM. Once we have a commercial understanding then we receive the technical information that enables us to build the virtual car. It's critical we do this right. We are responsible for conveying some of the most prestigious brands and products in our game so getting it correct is crucial. The interesting aspect of mobile gaming is we see everything. What people like, don't like. What cars they prefer or what cars they find hard to drive. At the launch of Gear.Club we could see that most customers were choosing one brand of car over another. We realised that one was harder to handle and it was turning people off that car. We were able to tweak the parameters to make it less difficult to steer. Once we did we saw that demand increased again. Just imagine if you fitted an alternative brand of tyres in the game and could shave time from your lap time. It's that kind of messaging and a way of immersing people in the products.
What have you learnt?
To make it an interesting driving experience we have to factor in so much more on mobile devices.  Some of these devices are much older or much cheaper than others and responding to "device fragmentation" wasn't something we were used to. Mobile games are also much consumed in shorter bursts but at the same time they are expected to be kind of endless – what the tech industry refers to as "Game as a Service", as opposed to a product. We have seen in some markets that the race needs to be no longer than the distance between two tube stops! We need to deliver a more fun experience. Away from the driving we are seeing that Gen Y and Gen Z are interested in customisation and having something unique. That's why we put so much effort into the garage experience and we are looking to incorporate more OEM partners. Despite what some might think, playing on a mobile device isn't necessarily a less interesting or relevant platform for driving. We can give a much more tactile experience. You can open a car door by sliding your finger or press a push button starter.
What is next?
We are planning another very close tie up around a car launch. It's early days but the fact the OEM wants to be involved with us is very exciting and shows how far mobile gaming has coming in the last few years. We foresee much more cross over with the manufacturers in the foreseeable future.