E-fuels play a role in achieving near-zero emissions mobility
With automakers under increasing pressure to cut CO2 emissions, we spoke to Dr Steffen Hoppe, Director of Technology, Piston Rings and Liners, at Tenneco´s Powertrain business group, about its research into how the use of synthetic fuels can achieve near-zero emissions mobility.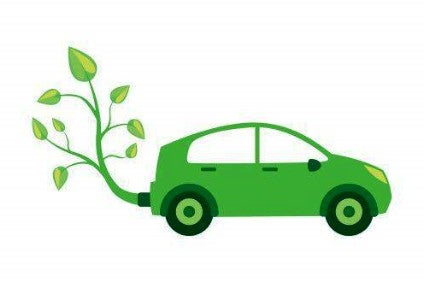 With the global trend towards electrification, why would Tenneco explore and support the development of an IC engine technology such as e-fuels?
First, as a Tier One supplier, we are committed to helping our customers and communities reduce carbon emissions and limit the effects on our environment while meeting global emissions standards around the world. We are working closely with customers and other stakeholders through the NAMOSYN project in Germany to explore the potential viability of e-fuels, which have shown promise as a CO2-neutral approach that could be implemented relatively quickly. But, we realize this is simply one of the options in the portfolio of potential solutions for customers. A range of innovations will be needed in the long term, and these are still being debated, explored and vetted.
Furthermore, there are transport sectors, such as heavy freight vehicles or marine and aircraft applications that face additional challenges with electrification yet must also reduce their carbon emissions footprint. To accelerate the reduction of CO2 emissions from transportation requires solutions that can be widely and rapidly introduced, without major changes to either the vehicles or applications themselves or their supporting infrastructure. So, our contribution is engineering resources and expertise from our Burscheid, Germany powertrain team and facility as part of e-fuels research efforts.
What can synthetic fuels offer?
Synthetic fuels as a green alternative to petroleum-based fuels can play an important role in achieving climate-neutral mobility more quickly by using renewable energy sources, such as solar or wind power, to create a closed CO2 cycle in a holistic "well-to-wheel" perspective. That means that in operation only as much CO2 is emitted later as was originally extracted from the air to produce these synthetic fuels.

Most synthetically produced e-fuels can be used in existing gasoline and diesel engines with only minor modifications and can also be blended with conventional fuels, making them relevant for both traditional IC engine vehicles as well as hybrids. Additionally, they can be delivered to consumers through the existing, well-proven fuel station infrastructure with only minor adjustments which means we don't have to wait for new infrastructure to be developed and installed.
How significant are the emissions reductions?
In tests, we have already demonstrated a reduction of 50% or more in pollutant emissions, nitrogen oxide, carbon monoxide and particulates, by using synthetic fuels on gasoline and diesel engines. To maximize the climate benefit, synthetic fuels should be produced using electricity generated from carbon-neutral renewable sources. Methanol and ethanol can be produced by electrolysis from hydrogen – also generated by using surplus fluctuations in renewable electricity – and carbon dioxide (CO2) from industrial waste gases or the air. This method ensures that a closed CO2 cycle is created; considered on a well-to-wheel basis, as already mentioned.
Surely some modifications are required to make an IC engine suitable for e-fuels?
One of the advantages of synthetic fuels is that their composition can be developed specifically to meet the needs and different performance requirements of particular applications. However, to achieve the highest possible efficiency by using the latest technical approaches such as lean combustion, some adjustments to engine control and hardware are required, depending on the engine type.
Because e-fuels can be formulated with more favourable combustion properties than fossil fuels, the aim of our research at Tenneco is to combine the highest possible IC engine efficiency with the greatest possible reduction of raw emissions, especially in terms of particulate emissions.
How far has your e-fuel research on internal combustion engines progressed?
Tenneco has been working within a consortium of automotive suppliers, vehicle and fuel manufacturers, chemical companies, Fraunhofer institutes and universities as part of the NAMOSYN project (www.namosyn.de), supported by the German Federal Ministry of Education and Research. The German abbreviation "NAMOSYN" can be translated into "sustainable mobility with synthetic fuels". The program is scheduled to run until the end of March 2022.
Our team in Burscheid, Germany is conducting comprehensive tests with sustainably produced e-fuels for use in gasoline and diesel engines under real conditions on the engine test bench, taking advantage of the site´s 19 high-performance test cells, each fully automated and monitored, with many of these suitable for highly dynamic road-load simulation. In particular, the team is analyzing how innovative piston, piston ring and ignition component designs, in combination with the new e-fuels, can be used to develop mobility concepts with the lowest emissions, the target being zero emissions impact.
Our tests on mixtures or blends of conventional fuels and e-fuels will be followed up in test vehicles, where driving behaviour and emissions can be evaluated. Meanwhile, the compatibility of the e-fuels with existing refuelling infrastructure, such as tanker trucks or filling station systems, is being evaluated and solution concepts to meet any new requirements will be developed.
Overall, the early initial findings are very encouraging. The technology could be introduced to the market within short timescales, without new infrastructure requirements, and realistically applied to a high proportion of the existing vehicle population. We are very excited to be an active part in the development of this type of sustainable technology.