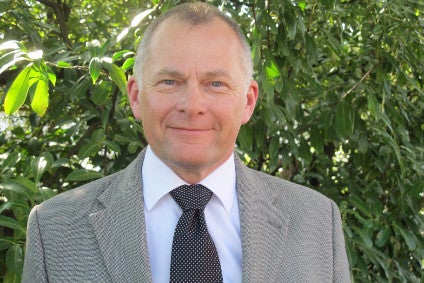 Dayco develops and manufactures engine products and drive systems, including timing belts, chain kits, belts and pulleys for the OE and aftermarket. Matthew Beecham caught up with Steve Carolan, national sales manager, Dayco Aftermarket UK to learn how its business is taking shape.
Dayco entered the UK aftermarket in February 2011. What have been your key milestones since then?
Over the five years since we set up the UK operation, we have expanded the team to encompass technical and customer service support alongside sales and added a warehouse facility. This has allowed us to grow the business substantially. The key to this strategy was to increase the number of channels through which we reach the end user and therefore stimulate sales.
In tandem, some of the pioneering products that Dayco has developed for vehicle manufacturers at original equipment (OE) level, such as the high tenacity or 'white' timing belt and the belt in oil (BIO), have begun to filter through to the aftermarket. This in itself has raised awareness of the Dayco brand and its OE pedigree.
How is your UK aftermarket business shaping-up this year?
Across the board, the market is challenging as there is over supply in virtually every segment. However, our major customers are seeing growth.
How has power transmission changed over the past decade and how has that impacted on your business?
Kit sales now represent 99 percent of all timing drive sales and with European engine production still equally split between belt and chain, so the belt kit market will remain more or less static in size. However, the introduction of timing chain kits and BIO kits means that those factors supplying, and workshops installing, Dayco products have great opportunities across the whole power transmission sector.
Dayco is a strong brand name in the aftermarket. What does that mean for a garage?
With Dayco, installers know they are fitting a quality product and this knowledge helps the relationship with their customers, as motorists directly benefit from having OE quality products that are reliable and fit for purpose when their vehicles are serviced.
The European aftermarket is flooded with non-branded low quality parts whereas Dayco aftermarket products are manufactured to match OE quality. How do you set about getting your message across to the garage on the merits of your products?
As an OE manufacturer, this is less of an issue for Dayco, particularly as technicians regularly come across our products when they replace the vehicle's original components and see the Dayco name on a wide range of vehicles from many European manufacturers.
We are hearing that garages and technicians prefer parts to come out of an OE box, even if that exact same part is available in an aftermarket branded box. If that's the case, how do you set about educating folk that those parts are the same, regardless of packaging?
The remainder of this interview is available on just-auto's Global light vehicle engine technologies market- forecasts to 2030