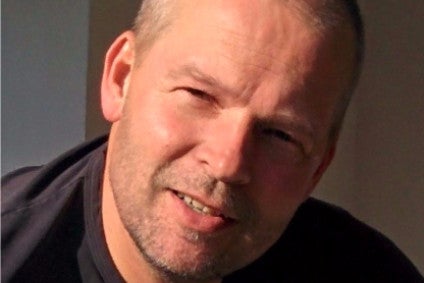 The Dutch simulator expert, Cruden, has reacted to the automotive industry's call for more open architecture and affordable simulator software options that do not restrict automotive companies from working with one simulator manufacturer's hardware. It recently launched the Panthera Software Suite, making it available to users of any desktop, static or motion simulator and using almost any vehicle model. A surprise development has been the release of a free version of the software, Panthera Free. Matthew Beecham spoke to Maarten van Donselaar, CEO to find out why.
The growth of driving simulators within the automotive industry has created a new generation of engineers skilled in simulator integration and development. Today, OEMs are more demanding of the suppliers of simulators, simulator software and other components. They don't necessarily accept a full, turnkey package: simulator technologies must work as stand-alone elements that slot into existing tool chains and can be easily integrated with other preferred third party hardware and software elements. At the core of the simulator package is the control software, the simulator engine that ties together all the elements – the motion, models, visuals and audio.
What possibilities does simulator software offer automotive testing?
Simulator software is an ever-growing set of modules that allow automotive manufacturers to create the most realistic driver-in-the-loop simulation possible. In our case, the software contains controllers for motion platforms, steering, pedals, dashboard, audio and image generation etc. as well as a scripting engine to define and customise the simulation. It also incorporates traffic, ADAS and the functionality to interact with other external signals and sensors.
Besides offering the interface via which simulator sessions are managed, Panthera allows data logging and visualization in real-time, as well as exporting to various data formats; it provides different spectator views whereby engineers can observe the test vehicle driving; the motion-cueing can be customised and interfaces with traffic and scenarios can be added. Other add-ons include Panthera SISTer (Server for Interaction with Surfaces and Terrains), which determines how the tyre contact patch interacts with the road either by multisampling with up to 49 intersection queries per wheel, or by driving directly on a dense point set, all with a spatial density down to 10 mm. Projection systems account for a large part of the immersion of the simulation. We have a platform tracking module for customers using off-board projection and/or head tracking systems with a motion simulator and an edge blending and warping function to correct the distortion when projecting onto a curved screen.
What is Panthera Free?
Panthera Free is the no-cost version of our Panthera control software for driver-in-the-loop (DIL) simulators. Free refers as much to the freedom it offers as the fact that we've decided to offer it for free. It allows automotive and motorsport engineers to run simulations, modify and expand vehicle models, add interfaces to hardware and use custom cars and tracks. It allows users to interface with the vehicle model they choose and to hook up to a steering wheel and pedals. It is designed for use with single channel, desktop simulators, as opposed to multiple channels that are required for use with more than one screen, complex hardware integration and with motion systems. There is nothing like this available at the moment in the market.
Who will use it?
Anyone can use Panthera Free! There are no license restrictions. In fact, it's been designed to free automotive and motorsport engineers and students from workplace and university software license restrictions. We want people to play with the new, endless possibilities allowed by our ePhyse interfacing package and powerful rendering engine. While we expect it to be popular among the students and the academic world (our simulator engineers of the future), we anticipate that it will be used in corporate environments as well. We're quite comfortable with that.
When engineering teams are ready to upgrade to a more advanced simulator, they will already be familiar with Panthera and hopefully speak to us. Most of our OEM customers need the full Panthera software suite because they have motion, professional control loading or projection systems.
Panthera Free can be used with almost any vehicle model that your readers will be familiar with including VI-grade, IPG CarMaker, veDYNA, CarSim, Dymola, dSPACE ASM or SIMPACK. Or, for users that don't have one of these licenses, they can take our in-house developed Simulink vehicle model, CSVM-Lite, which is an implementation example of a vehicle model that is included with Panthera Free. Customers are encouraged to expand this model, or replace it with their own vehicle model.
How is the use of simulators changing in the automotive industry?
A simulator is no longer a multi-million Euro investment or a one-size-fits-all tool that lives in a warehouse. You are much more likely to find a simulator sitting in a corner of a room in an office block being used by a specific engineering department, such as vehicle dynamics, ADAS or ride and comfort. We are talking to a lot of OEM departments that are making the step from desktop to motion simulators. We're therefore focussing on the design of compact, affordable, flexible simulators that perform as well as the high cost options on the market and that are industry leading in terms of latency and bandwidth.
What does open architecture mean to you? Will you help your customers work with any technology in the simulator supply chain?
Our simulator hardware, software, vehicle models, 3D content and projection systems can all be used together as one package or in isolation, with others' technology. All our products are open and we're happy to assist with the integration where required. We partner with other industry providers and competitors at the customers' request.
What makes good simulator software?
There are three main areas: driver feedback, the latency or frequency response of the simulator and the synchronisation of the simulator cues. Most importantly, it is the subjective driver evaluation, not the specification on paper, that determines the quality of the simulator. When it comes to motion simulators, this comes even before the absolute stroke, maximum speed or acceleration. Therefore test drives of the simulator, with a development driver, are important at the specification stage.
A good simulator manufacturer or integrator will develop algorithms that ensure that the various simulator cues – motion, haptic, visual and audio – are cued synchronously; in other words, there is little or no latency present between them and the system works well as a whole. Cruden's automotive simulators' full 'round-trip' perceived visual latency is industry leading at just below 10 ms.