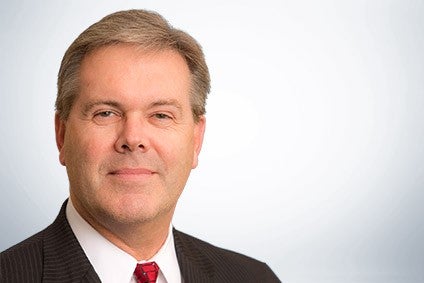 Visteon's cockpit domain controller, known as SmartCore™ aims to improve every aspect of the cockpit experience, including graphic display resolution and security, and provide a compelling value proposition to OEMs. Continuing just-auto/QUBE's series of interviews at CES this week, we spoke to Robert R. Vallance, Senior Vice President, Customer Groups, Marketing and Communications, Visteon to learn more about SmartCore™, how its business is shaping up in China and addressing customer demand for individualisation.
How is your SmartCore™ business shaping up?
It's doing very well. Visteon was the first to deliver a cockpit domain controller on a production vehicle – the Mercedes-Benz A-Class – earlier this year, and as a follow-on to that programme, we are supplying SmartCore™ on a Mercedes-Benz commercial truck. Automakers have come to see the benefits of a cockpit domain controller that can operate all the displays in the cockpit while consolidating electronic control units, thus improving the user experience and saving space, power consumption and cost. Visteon is the clear market leader in this segment. We have secured several SmartCore™ programmes that will be launched between now and 2020. We see continued positive response for SmartCore™ as the industry transitions to electric and autonomous vehicles.
In terms of potential pipeline wins for SmartCore, where do you see that opportunity?
The opportunity is global. As the industry shifts toward digital clusters and display audio systems as standard equipment, the SmartCore™-based integrated cockpit domain controller is a very effective solution for car manufacturers that want to bridge the technology gap while reducing total system cost. We have programmes for SmartCore™ in every key region, and virtually all of our top customers have expressed interest. At CES, we are showing a scalable mid/high SmartCore™ with six displays that runs on the latest automotive platform from Qualcomm, as well as a version with applications from Tencent.
We see a real opportunity to integrate our SmartCore™ cockpit domain controller with our DriveCore™ safety domain controller in the vehicle electronic architecture. The interplay of SmartCore™ and DriveCore™ – combined with artificial intelligence and a new breed of larger, curved displays – establishes a new architecture to enable the new requirements of electric and automated vehicles. This interface will be key to addressing the user experience in Level 3 driving situations, where vehicle control will need to transition seamlessly between the car and the driver.
How well do you really know your competitors?
Access the most comprehensive Company Profiles on the market, powered by GlobalData. Save hours of research. Gain competitive edge.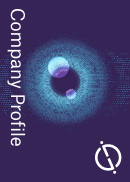 Company Profile – free sample
Thank you!
Your download email will arrive shortly
Not ready to buy yet? Download a free sample
We are confident about the unique quality of our Company Profiles. However, we want you to make the most beneficial decision for your business, so we offer a free sample that you can download by submitting the below form
By GlobalData
We recall Visteon's shift away from hybrid clusters to all digital coupled with the ECU consolidation trend. Have these been the main drivers of growth for Visteon and are there others?
The majority of our new business wins are coming from next-generation digital products and technologies including cockpit domain controllers, digital displays and clusters, and connected infotainment. Of our $5.4 billion in new business wins through the first three quarters of 2018, almost 70 per cent came from new digital products in clusters and infotainment. As all-digital clusters migrate to more mass market vehicles, new integrated cluster and infotainment display systems are being introduced for luxury vehicles. Our market-leading capabilities in automotive display design and manufacturing put us in a strong position to take advantage of this emerging trend.
The industry is also shifting rapidly to infotainment systems-based on Android, replacing traditional closed and proprietary solutions from Tier 1 suppliers. Our new infotainment platforms, together with in-house smartphone projection technology from the AllGo acquisition, have helped us win significant new infotainment business. In fact, through the third quarter of 2018, our year-to-date infotainment new business wins already exceeded our wins for the full year of 2017. Infotainment now makes up about 35 per cent of our total year-to-date wins, with display audio accounting for about two-thirds of the total.
Our SmartCore™ technology continues to evolve with support for new silicon and software technologies. We're very pleased that SmartCore™ technology has powered about 25 per cent of our digital cluster and infotainment wins thus far in 2018.
In summary, the rapid pace of innovation is creating new opportunities to leverage our technology platforms and engineering capabilities to win new business.
How is Visteon currently performing in Asia, specifically China? Where is the growth coming from by product segment?
Asia is an important region for Visteon and currently represents about 40 per cent of our sales. Despite the current market volatility in China, we continue to outpace the market due to a strong new product launch schedule throughout the year, which we expect to continue into 2019. The Chinese auto market is evolving quickly, with respect to connecting cars to the Internet, and it's probably the most advanced in the world today in that regard. Chinese consumers demand state-of-the art technology, which is accelerating the adoption of next-generation technology such as SmartCore™, all-digital clusters and display audio. SmartCore™ continues to be the leading cockpit domain controller technology in the China market.
Further ahead, do you see the need for any other joint ventures or partnerships in China to deliver the changes necessary?
We are very happy with the partnerships we have in China. It's a great collaboration, where Visteon provides the technology that the end-users are demanding and our partners bring a deep understanding of the Chinese market.
Non-traditional automakers appear to be changing the face of mobility. What are they asking for in terms of in-vehicle engagement that's different from traditional automakers?
Many of those companies have been focusing on Level 4 and 5 technology aimed at enabling vehicles to drive themselves. Visteon is focusing more on Level 3 solutions because we feel that the cockpit experience and helping occupants feel confident and safe in autonomous vehicles is paramount. To realise an autonomous future, it is equally important for the driver to understand and trust the vehicle's actions, and for the vehicle to sense its surroundings and the driver's readiness to resume control. This is why we have focused on delivering a comprehensive, flexible and scalable digital cockpit solution for automakers around the globe.
We understand that for automakers as well as their suppliers, individualisation is a growth market that offers great potential for differentiation. How is Visteon responding to that?
The digital cockpit opens up all kinds of possibilities for drivers and passengers to enjoy an individualised experience. In the autonomous era, the cockpit will become a smart, learning, mobile assistant to vehicle occupants. One of the key ways we are enabling this is by introducing artificial intelligence into the cockpit. For example, at CES we are showing a smart voice assistant that is tailored to an in-car experience, rather than being a generic personal assistant like Google Assistant or Alexa. This system is designed to be always-on, conversational, personal and private. It applies AI and machine learning for a natural understanding of vehicle-specific terms, such as voice control of music, navigation, HVAC, vehicle warnings, etc. It can switch between offline and online seamlessly, offering the same experience in both modes. We're also applying AI in the cockpit for eye tracking and face recognition.
Visteon is in a unique position to advance voice recognition and occupant monitoring for automated driving, by combining our AI capabilities with the industry's most complete cockpit electronics portfolio. In addition, we're partnering with Tencent, a leading cloud and AI technology company in China, to integrate their AI-in-the-car software in a SmartCore system. This collaboration brings cloud apps including WeChat and QQ Music into the car with voice-based interaction and control – all geared to creating a powerful, individualised user experience.