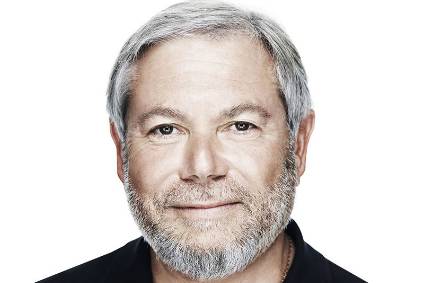 Continuing just-auto/QUBE's series of interviews with automotive suppliers exhibiting at CES, we caught up with Techniplas' CEO, Avi Reichental. The company is using CES this week to showcase a Mini-Cooper that has been gutted and replaced with 3D printed parts, including smart connected products, such as cognitive LED lights that are embedded into the car's exterior. The car also features high-gloss and scratch resistant surfaces, and an air-water filter system that gives drivers cleaner air to breathe. Techniplas' technology is also featured in the latest Rinspeed concept car.
Some say that industrial three-dimension (3D) printing can produce to our every whim. What is your vision of mass customisation?
I think that the transformative power of 3D printing is unstoppable, in the sense that over time it will disrupt and change every industry in every aspect of how we design, how we create, how we communicate and how we manufacture, how we make things.
In the foreseeable future it will definitely completely transform and reshape manufacturing as we know it and more specifically provide for tool-less manufacturing and mass customisation.
But it will also impact healthcare with the ability to print implants and bio-printing of organs and bones and other replacement parts of the human body. It will change the way we think about food and medicine with the ability to print personalised nutrition and bespoke Pharma with the correct blend, dosage for use, etc.
So over a meaningful period starting with a complete industrial revolution, or what's often called industry 4.0 preparedness, 3D printing will touch all of these areas.
Do you see a time when everyone will have a 3D printer, just like we all have a mobile phone?
For a period of time, I certainly thought that it wasn't a question of if but a question of when and how people would use it. Today I believe that it will still take some time before we have a 3D printer in every home, simply because they're not that easy to use yet… and they are not fast enough yet.
But there's no question in my mind that through the transformation of industry and healthcare and other industries, eventually there will be 3D printers in our homes. But there is still a way to go in terms of ease of use and speed before that becomes practical.
Turning to automotive, we are seeing 3D printing used for not just for prototypes but also end-use parts. Which parts show the most promise for 3D printing?
I think for automotive the name of the game is lightweighting. We absolutely have to lightweight the automobile for a variety of sustainability and fuel efficiency reasons. 3D printing, or additive manufacturing, is the best way to take light weighting to the next level because level 1 lightweighting is material substitutions (for example, when you heard that the auto industry is changing from steel to aluminium or from aluminium to carbon fibre – level 1 will never get you all the way), and level 2 is reducing mass (reducing materials and topology optimisation).
I see the opportunity to print a lot of non-structural under-hood and interior panels and other components but I also see serious opportunities to print metal parts including gearboxes and transmissions and other functional parts in the car that could – with more optimal designs – enhance overall fuel and energy efficiency.
You are showcasing a Mini-Cooper here at CES that has been gutted and replaced with 3D parts. What can 3D printing do for car brands like Mini?
I think that for the Mini Cooper, in particular, there are endless opportunities for personalisation and customisation. What we have shown is that you can take customisation and personalisation and use it not only in terms of sustainability and light weighting but also in creating smart cognitive interfaces like the smart sunroof we installed and the smart lighting we placed on the dashboard.
We're also showing how we can combine topology optimisation and lightweighting in the car to substantially reduce the weight of the car, for instance with the seat back and the car's suspension, in a way that also enhances the style and beauty of the car. All of this is possible with the combination of additive manufacturing and lightweighting.
The Mini Cooper features high-gloss and scratch resistant surfaces, and an air-water separation system that gives drivers cleaner air to breathe. While impressive, surely the cost of printing such parts is prohibitive?
Well, 3D printing is not useful or cost effective for every part of the vehicle today and will not replace or displace every part of the car anytime soon. But where it is applicable and appropriate, it becomes a total game changer in terms of the performance it delivers to the vehicle and in terms of the aesthetic and personalisation possibilities which are highly attractive to the consumer.
What was Techniplas' contribution to the Rinspeed concept car, also on display here at the CES?
We have been working with Rinspeed for many years. For this CES season we contributed the cognitive lighting, both in the front and rear of the vehicle, which provides for interactive communications and messaging from car to car, car to passenger, and car to other drivers. It showcases how surfaces in future cars will become smart, cognitive, and connected, and how our cognitive lighting technology is powering the future of mobility. As an important aside all the Rinspeed cognitive lighting frames and housing were printed in our new digital manufacturing centre in Ventura, California.
And beyond the early automotive adopters, where do you see 3D going in the automotive space?
I see it going in many interesting directions; for example, at Techniplas we're now using 3D printing in our factories to print production jig and, fixtures for assembly, attachments for our robotic arms, and other assembly testing and QA fixtures — and that's just one application.
The other is in lightweighting of key components in a vehicle, and ultimately in customisation and personalisation, as we increasingly see a clear consumer preference for personalisation not just for sustainability and lightweighting.
The applications of 3D printing will start on the factory floor because we can affect significant factory savings though 3D printing of jigs and fixtures, and then through lightweighting, and finally through personalisation and customisation of styling and comfort in the car.
Could you also tell us a little about your 3D printing technology?
One of our key differentiators is the Techniplas is the Open Innovation Program that we house at our Ventura facility, the headquarters for Techniplas Digital, the unit that is transforming Techniplas, going from the edge to the core of the company. There we have assembled some of the most innovative 3D printers from around the world. We have direct metal printing from Germany, large format plastic printing from Spain, very unique stereolithography printers from Italy, high-speed printers from the US, and some of the most powerful topology optimisation and lightweighting software that's driving a lot of our lightweighting efforts. We have assembled and curated some of the best technologies to make sure that we have the right tools and the right portfolio internally for industry 4.0 preparedness.
Avi, is there anything else that you would like to add?
Yes. I think that we are living in perhaps the most interesting period in recorded human history, a period in which the convergence of exponential technologies like AI, deep learning, 3D printing and robotics are ushering in a period of real change, but also real abundance on the other side of it. And while it appears as if everything is being disrupted by all this technology, I think that our overall quality of life and prosperity will surely be enhanced by this disruption.
Avi Reichental's bio
Avi Reichental is one of the world's leading authorities on 3D printing and exponential tech convergence. In 2014, he was named by Popular Mechanics as one of the top 25 Makers Who Are Reinventing the American Dream, and was listed by Fortune magazine in 2013 as a top 50 business leader. His acclaimed TED talk about the future of 3D printing has garnered more than 2.5 million views. As the former president and CEO of 3D Systems, Reichental built the company into a formidable global 3D printing leader. He now holds numerous leadership roles in the 3D printing industry, including co-chairman of Nano Dimension, co-chairman of DWS, vice-chairman of Techniplas, executive chairman and co-founder of Nexa3D, executive chairman of NXT Factory, and founder, chairman, and CEO of XponentialWorks, an advisory, venture investment, and product development company. Reichental is also a general partner at the Israeli early stage venture fund OurCrowd First, sat on the board of directors of Harman International until its sale to Samsung, and is the founder and executive chairman of ag-tech pioneer Centaur. He contributes his knowledge and insights as a core faculty member at Singularity University, as a member of the XPRIZE innovation board and as a trustee of the Smithsonian Cooper-Hewitt Design Museum.