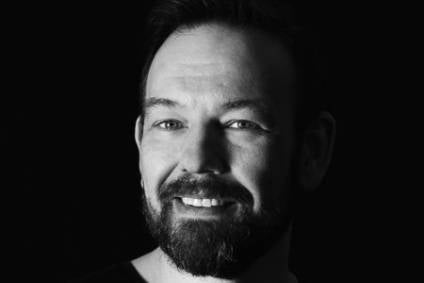 Luxoft, a global IT service provider, used the most recent CES to demonstrate its latest digital cockpit, autonomous driving and connected mobility services. Continuing just-auto/QUBE's series of interviews at the CES, we caught up with Mikael Soderberg, Senior Director, Technology Strategy and Przemek Berendt, Vice President of Global Marketing, Luxoft to learn more.
Could you tell us a little more about Luxoft's automotive business, the shape it is in today and your aims for 2018?
The automotive business is growing, fast. Luxoft established its automotive practice in 2004 and now employs over 2,000 people across 17 countries – making it one of the world's biggest independent software service providers in the sector. Growth in recent years has been achieved both organically and through acquisition, and we are now really harnessing this success. Based on today's projections, we anticipate the automotive practice to double as a percentage of the company's total revenue over the next five years.
Because of our early push in the market, we've built up a network of trusted suppliers and manufacturers and actually work on significant projects with most of the leading OEMs in Europe. The forecasted disruption of the industry caused by autonomous vehicles, connected cars services, electric cars and futuristic user interfaces is creating the conditions for a revolution in the way cars are built, bought and used. Thanks to this strategic insight we were able to ensure we have full stack of competencies to serve the future needs of OEMs and Tier-1 suppliers.
To what extent is your revenue being driven by demand from European OEMs and Tier 2 suppliers for software development around autonomous driving and digital cockpit?
A significant portion of demand is coming from software development on autonomous drive and digital cockpit platforms. We have been involved in some of the most important automotive technology product launches in the automotive sector at CES 2018. We have separate automotive disciplines within our practice and these are two key areas. Demand for software development in these two areas is often inextricably linked. After all, as cars begin to drive themselves the driver becomes a passenger that increasingly interacts with the car. Therefore, to drive change in autonomous cars, OEMs need to implement technology that enhances the user interaction with driverless cars – often powered through the digital cockpit.
I guess as carmakers increasingly look to use tech to boost their competitiveness, it spells out good news for high-end developers such as Luxoft to programme their dashboards. Yet is it challenge to recruit the sufficient software engineers and programmers to satisfy the burgeoning demand for customized application development?
The technology talent gap is a challenge across many industries. However, over the years we worked out proprietary process and unique value proposition to attract the best software engineers out there to come and work for us.
As our automotive practice is currently growing 40% year over year we're looking for more software engineers from Berlin to Bucharest and Kiev to Seattle. We don't foresee recruiting developers and engineers to keep up with this demand to be an issue. There is so much buzz around autonomous vehicles, software engineers are genuinely excited about having a real opportunity to shape how the next generation of drivers interact with cars. Auto tech will keep attracting talent not only by the excitement related to opportunity to shape the world of the future, but also because most automotive software centres are located in cool cities like Berlin.
We have all heard of some high profile cases of cyber-attacks on certain car models. Form your perspective, does the auto industry need to change its approach to prevent such attacks, i.e. be overcritical about their processes and early assumptions?
Security will be increasingly more important for car makers. We believe that not only the hardware and software of the car will evolve, but also the way we 'contract' it for use. The 'car as a service' will become more popular. In a world where consumers can switch between carmakers on every trip, security becomes an important issue.
Carmakers are looking for secure systems supported by trusted architectures, which is why tested vendors and their solutions are in high demand. As a service company, we help carmakers design their systems safely and demand for this service is growing.
Given the rising tide of consumer concern around the threat of hacking, could cybersecurity become a differentiating factor for automakers? i.e. tomorrow's car with a good cybersecurity rating could help swing a sale.
As security is such a fundamental requirement of future automotive business, it is going to be a basic consumer expectation, and therefore is unlikely to influence the decision to buy or use a given model. Carmakers will compete in other areas such as driver and passenger experience, price and quality, as well as how well they integrate external content like Netflix in the vehicle.
A while ago, IT in cars was seen as more of an enabler but nowadays viewed as a core element, linking the home and personal devices. What opportunities and challenges does this present Luxoft?
Carmakers are slowly transitioning into software companies. Daimler is currently restructuring its business for electric cars, whilst Volvo has developed the Sunfleet ride sharing unit – and all OEMs are amassing driver data on the cloud to better serve their customers. As part of this, OEMs are improving how cars interact with external electronics and in-car apps are quickly becoming irrelevant. It's the cars that can integrate home and personal devices like Alexa or Google Home that will lead the way – and this is a huge opportunity for Luxoft to integrate the software that makes this happen.
Given the growth in connectivity, automakers are facing similar challenges to that which the consumer electronics industry have faced over the past decade. Yet the auto industry does not have the flexibility of beta testing. What's your view on how the software that enables connectivity will evolve?
The automotive industry is now deploying technology that's similar or identical to what's been developed in the mobile industry over the last ten years. Because there is more software in cars, there will be more updates to a car's operating system – meaning frequent OS updates in cars like we see with the latest iPhones, keeping systems fresh and up to date, will become the norm.
We understand that Luxoft has co-developed with Intel a new digital cockpit ARP computer. What are the benefits to OEMs?
The new ARP will significantly accelerate the time it takes carmakers to develop digital cockpits. Designing a vehicle's instrument cluster, head unit display, cockpit occupant monitoring and driver assistance systems can all be integrated on the ARP, meaning it can easily be customised by OEMs. Manufacturers typically don't have the resources to create such platforms, and nor do they have big enough teams to implement them alone –our new ARP, combined with our technical expertise will help on both fronts.
Luxoft is also working with Ford on an in-vehicle translation app which uses SmartDeviceLink (SDL) technology to allow passengers to communicate in different languages without the need for a pre-loaded app on a separate device. What stage are you at?
What's unique about this application of SDL technology is that it enhances the digital experience in the car for the passenger, as well as the driver. The feature is currently at a demonstration stage, and we're showing it at CES. It is part of a wider commitment by the SmartDeviceLink Consortium (SDLC) – established in January 2017 as a nonprofit that manages open source software for smartphone app development for vehicles – to create an industry standard for in-vehicle apps.