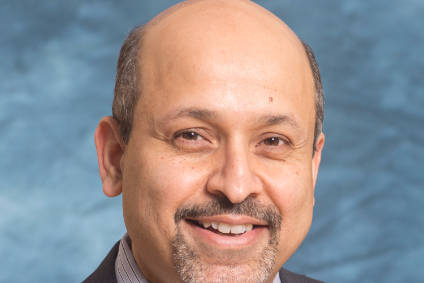 Continuing just-auto's series of interviews with global automotive component suppliers, we caught up with Visteon's president and CEO, Sachin Lawande on the eve of the consumer electronics show (CES). Here he explains the supplier's next-generation Phoenix infotainment platform, augmented reality head-up display and business growth in Asia.
Could you tell us about some of the technologies that Visteon is highlighting this year here at the CES and your message?
Visteon is "Transforming the Future of Mobility" at CES 2017. We are introducing our next-generation Phoenix infotainment platform and showcasing advancements across our cockpit electronics portfolio, including the latest in head-up displays (HUD) and all-digital instrument clusters. We have nearly 40 technology displays at CES, headlined by Phoenix, which is designed to unlock innovation from third-party app developers while incorporating cybersecurity at every stage of development. It is also fully upgradeable over-the-air.
Another highlight is our augmented reality windshield HUD technology which is shown integrated in a vehicle. This demonstration vehicle features an enhanced driver information system that utilises augmented reality and multi-modal feedback using audio and lighting to provide enhanced safety.
Other technologies on display at CES include Smartcore, an industry-first cockpit domain controller; and a 12.3-inch dual curved plastic OLED display, which epitomises the larger, higher-resolution displays that are the trend today.
We're also showing an informational ADAS instrument cluster; it's a digital cluster with an integrated 12.3-inch display and two cameras for facial recognition and driver monitoring.
How is Visteon's currently performing as a business in Asia, specifically China? Where is the growth coming from?
We are well-positioned and performing well in Asia. The Asia region accounts for more than 40 percent of our global electronics sales, and is by far our largest market for new product launches. Of our 48 new product launches through the first three quarters of 2016, 37 – or about 77 percent – were in Asia. Our instrument cluster technology continues to be a major driver of new business wins in Asia, but we're also generating new business across our other core product lines including displays, entry and mid-level infotainment and head-up displays.
As we understand it, the Chinese government incentive for vehicle sales expired on 31st December 2016. To what extent did this incentive scheme help Visteon last year? Without this incentive, what are your predictions for growth in China this year?
Although the incentives have had a positive effect on the market, our new product launches in China have certainly boosted our performance there. Even without continuation of the incentive, we expect China production vehicle production volumes to grow more than the overall market in 2017. Furthermore, we expect our China domestic sales to grow at double digits, reflecting the new business launches we had in 2016 and will have in 2017.
We have seen some big merger and acquisition deals in the supplier industry recently, alongside strategies to consolidate or specialise operations. Do you see Visteon being part of this trend?
With our core cockpit electronics capabilities, we are extremely well-positioned to take advantage of current trends in the cockpit electronics space. That said, we will continue to look at opportunities to ensure we stay at the front end of the market from a technology capability viewpoint.
We demonstrated this in July 2016, when we acquired AllGo Embedded Systems., a leading supplier of embedded multimedia and smartphone connectivity software solutions to the global auto industry. AllGo brings industry-leading multimedia playback and smartphone connectivity software expertise on Linux, QNX and Android-based operating systems, which will strengthen our capabilities to develop next-generation infotainment systems. That was an example of a niche transaction to bolster our core strength in cockpit electronics.
Now that you have moved beyond the synergies from the JCI acquisition, what is your main focus?
Alongside our unwavering focus on new technology, we continue to concentrate on cost efficiencies that will drive both gross margin and SG&A (selling, general and administrative) improvements in 2017. We continue to focus on engineering efforts and drive manufacturing improvement, and we are committed to achieving material cost savings as well. We have publicly disclosed our goal of achieving 12+ percent of EBITDA for the business. We will reach that goal by focusing on cost reductions in the near term and then leveraging fixed costs as our top-line grows.
In some quarters of the auto industry, cars are almost seen as mobile app platforms much like a smartphone. What will this mean for how tomorrow's infotainment systems will be built?
The auto industry has always faced the challenge of keeping an infotainment system – that is designed over a period of two to three years – interesting and current for the life of the vehicle, which could be eight-plus years. The lesson the industry has learned is that innovation does not just come from the maker of the device. So, ours will be the first system of its kind designed with app developers in mind, not just the end consumer – much like how smartphones are designed today. Phoenix will allow anybody to take a software development kit, write an app, test it on a simulator, push it out to an app store, then have that app available to somebody driving a vehicle. That is the kind of simplicity we need to deliver. With more apps, concerns about cybersecurity typically increase; that's why built-in security, such as we have achieved with Phoenix, is critical.
We understand that instrument cluster technology continues to be a major driver of new business. To what extent are your core products lines – specifically head-up displays – generating new business?
We are pleased with our record new business wins in 2015 and 2016 and our record backlog at the end of 2016. The majority of the wins are in our core product lines – instrument clusters, information displays, HUDs and infotainment. We have delivered more than 1 million head-up display units and have recently won significant business in both windshield and combiner HUD. We are excited about the potential of our Phoenix infotainment platform, which we think will contribute new wins in 2017 and add to our already strong backlog.
Sachin Lawande
Sachin Lawande has been president and CEO of Visteon since June 29, 2015. He also serves on Visteon's board of directors.
Lawande is considered one of the foremost technology and business thought leaders in the automotive OEM electronics supplier industry. Throughout his career, he has championed the need for automotive suppliers of cockpit electronics to evolve to meet the demands of the connected car era.
Most recently, Lawande served as president of the Infotainment Division of Harman International Industries since 2013 and as executive vice president since 2009. In his role as president of the Infotainment Division – the largest division of Harman with nearly $3 billion in annual sales – Lawande achieved double-digit sales and income growth while serving 11 of the top 15 vehicle manufacturers and leading more than 7,500 employees worldwide. Prior to that, Lawande served in various leadership roles at Harman including executive vice president (EVP) and president of the Lifestyle Division, EVP and co-president of the Automotive Division, EVP and chief technology officer and chief software architect. In these roles, Lawande was responsible for guiding software strategy, development partnerships, and key customer relationships.
Prior to joining Harman, Lawande held senior roles at QNX Software Systems and 3Com Corporation. Before joining QNX, he was responsible for the development of networking and consumer electronics systems at corporate giants such as AT&T Bell Labs, U.S. Robotics, and 3Com.
Lawande has a wealth of experience in developing embedded systems and software and holds four patents in communications software. He has a bachelor's degree in electronics and telecommunications from Bombay University in India, and a master's degree in electrical engineering from Southern Illinois University at Edwardsville.
&