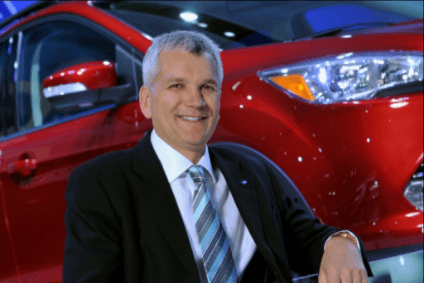 Ford's former Chief Technical Officer Paul Mascarenas has told just-auto that he believes the challenges faced by the auto industry currently put it at a pivotal stage and those firms who fail to embrace the emerging mega-trends will lose out.
"I look around and I can see that many car companies are very well aware of the changes happening and the need to address them," he said. "They can see that the global market in transportation is changing fast and they have to be able to adapt quickly."
Mascarenas, who is currently president of the engineers' professional body FISITA and retired from Ford last year, said that the challenges for the auto industry across the world are being driven by rising populations, greater urbanisation and the emergence of mega-cities. "There are clearly a number of associated problems in terms of transportation capacity, traffic congestion and holistic environmental sustainability," he said. "This impacts the auto industry in a number of ways in terms of things like local air quality and also CO2 and the contribution we in the industry can make with vehicles that are more environmentally friendly. At FISITA we can help bring engineers together to boost technical solutions, best practice and professional coordination. We are heavily focused on safety, sustainability and the emerging mobility space."
Will car companies have to radically reinvent themselves as mobility providers rather than manufacturers? Mascarenas sees a more evolutionary development ahead. "They will have to be aware of those markets that are changing of course, especially in rapidly developing urban areas. However, it won't change overnight. There will be a market in many places for car sales on the traditional personal car ownership model for many years to come. The point is, however, that there are changes in some parts of the world, some areas of the transportation market and these changes will become increasingly significant. The companies that don't see those changes and adapt will be the ones who decline."
In his time at Ford, Mascarenas was impressed by Bill Ford's visionary approach to future mobility challenges facing the car industry. "He is very visionary when it comes to the macro trends that will be impacting the industry and we took future changing mobility demands very seriously at Ford," he said. "But we can see other companies doing that, too, and being highly innovative, embracing change; companies such as Daimler and BMW. Tesla has also been a leader, not only with electric powertrain technology, but also with over-the-air software updates."
He also sees potential for Chinese companies to become much more influential in advanced technologies over the next ten years. "In some ways they have been leading but haven't been talked about so much," he maintains. "BYD, for example, is not only well established in electric powertrain technology but it has had automated drive features on its cars for a while now – maybe four years. We can also see that the Chinese authorities are very keen to boost cleaner technologies given the problems of air quality it faces. Potentially, China can really ramp up on new energy vehicles and Chinese companies could have a significant global competitive advantage because of the scale economies generated by its huge domestic market. I think this will be an increasing focus for them in the medium-term, stimulated by the incentives and direction coming from Beijing.
"Transportation is just one part of the problem in China, of course. There are also bigger issues associated with the industrial sector and also power generation as part of a need for a holistic approach to generate greener solutions overall."
As far as the current diesel questions raised by the VW 'dieselgate' go, Mascarenas is cautious on the outlook for powertrain mix, which was changing in any case. "In Europe, we were already seeing a shift to small displacement gasoline engines before this crisis," he maintains. "That will continue but there will be a continuing role for diesels. However, in parts of the world where diesel share is very low now – China and the US, for example – we will probably see that it won't become significant, with markets moving directly to electrified powertrains where there is a market demand for an alternative to gasoline."
Mascarenas also sees hydrogen fuel-cell vehicles as a long-term play, rather than having a major impact in the short- or medium-term, despite the efforts of some OEMs, most notably Toyota which is launching its Mirai fuel-cell model in some markets.
"Hydrogen fuel-cell is certainly interesting for some of the potential customer benefits. Refuelling is quick and range is comparable to a conventional gasoline car," he agrees. "But it is relatively expensive and there are some serious issues with fuelling infrastructure that act as a constraint to higher rollout. Also, electric vehicle battery technology is getting much better and we're now seeing electric vehicles coming to market with higher range. Once you get over 150 miles, say, on a full charge, range anxiety starts to fall away.
"Hydrogen fuel-cell is something for the longer-term, but think about how Toyota invested in hybrid technologies. It was, and is, a very long-term strategy with hybrids; investing over a long period of time to refine the product and gradually develop market appeal. It is adopting a similar approach with hydrogen fuel-cell technologies, as are some other OEMs. It's getting more experience all the time in areas such as engineering, design, manufacturing and so on. The key with powertrain technology investments is to invest in the right technologies for global market needs while meeting regulatory requirements. Hydrogen fuel-cell may be in the mix and is growing from a tiny base, but there are also higher priorities."
FISITA is the international organisation for the automotive engineering profession, representing over 210,000 engineers in 37 countries. For more information visit FISITA.com