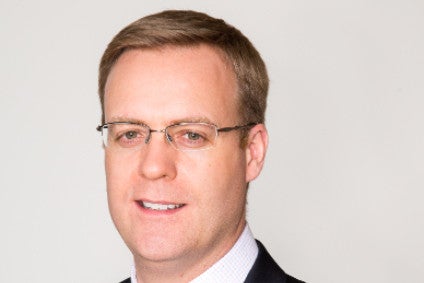 Borealis AG develops solutions in the fields of polyolefins, base chemicals and fertilizers. Matthew Beecham spoke to Nicholas Kolesch, head of marketing for the group's automotive business about the use of carbon fibre in vehicle manufacture, recycling trends and new automotive applications for polymers.
Could you tell us a little more about Borealis' automotive applications?
Borealis is a leading producer of polyolefins and our automotive business is focused on the supply of thermoplastic olefins (TPO) compounds, marketed under our Daplen brand, and fibre reinforced compounds, marketed under our Fibremod brand. Our broad product portfolio enables us to provide industry leading solutions to our customers for interior, exterior and under-the-bonnet applications.
Our customers can count on us for expert technical service from early stage modelling and simulation, tool trials, through to production start. Some interesting recent examples include the replacement of polyamide with Fibremod GB477HP for front end modules and the development of low density, lightweight body panels with Daplen EF150HP. In 2014, Borealis launched its Daplen post-consumer recycled (PCR) range of products for selected interior and exterior applications.
For some time, carbon fibre has been used in F1, aerospace and marine applications and now making its way into vehicle manufacture. Where do you see the greatest opportunities / applications for carbon fibre in mass produced cars?
Borealis has recently launched its range of carbon fibre reinforced polypropylene grades as an extension of our Fibremod technology portfolio. We are very excited to work with our customers, both OEMs and Tiers, to explore concrete applications.
The use of carbon fibre leads to a significant increase in stiffness compared to traditional glass fibre construction. Fibremod Carbon compounds provide stiffness not seen before in polypropylene, reaching up to 20,000 megapascal (MPa), combined with an extraordinarily low density of 1,13g/cm³ with Fibremod CB401SY. The highest stiffness achieved with commercial polypropylene compounds today is 14,000 MPa with PP-60% long glass fibre (e.g. Fibremod GB601HP) providing a density of 1.47 g/cm³. This means Fibremod Carbon can boost the stiffness by up to 30% providing at the same time a weight saving potential of 25%.
With these unique properties, we are exploring applications including a number of structural parts such as seat and sunroof frames, pump housings, headlamp housings, oil pans, arm rests, and gear shifting gates. A number of concrete projects are underway with leading OEMs and Tiers.
Why do you think it's taken so long for the automotive industry to embrace carbon fibre?
Carbon fibre has traditionally been a high cost material; however this is balanced by the unique properties it brings. As the number of end applications employing carbon fibre has grown, its supply has increased leading making it somewhat more affordable.
There are also a number of technical challenges that need to be overcome when a new material is brought to market and the automotive industry rightly takes time to ensure its performance in high volume production.
Borealis has developed a proprietary technology that allows for the use of recycled carbon fibre in its compounds, enabling secondary usage of chopped fibres in the compound with a homogeneous distribution. With these developments, we are bringing the possibility for carbon fibre to appear in high volume production vehicles, albeit in selected smaller parts.
What are the challenges with joining certain lightweight composites?
Polypropylene composites are a rather new technology for the automotive industry with which new challenges will certainly come. The ways in which parts are designed have to be adjusted to take full advantage of the material itself. We also need to learn with our customer how to best specify and evaluate the mechanical performance of concrete final applications.
Also, while based on known production technologies, the composite application production process requires some additional steps, such as the cutting and pre-heating of sheets or tapes. However, our materials and technical expertise are well suited to support our customers in their development efforts, thereby delivering optimum lightweight solutions with customised part performance.
Can you envisage cheaper, easier-to-form alternatives to carbon fibre?
The remainder of this interview is available on just-auto's Global light vehicle materials market- forecasts to 2030