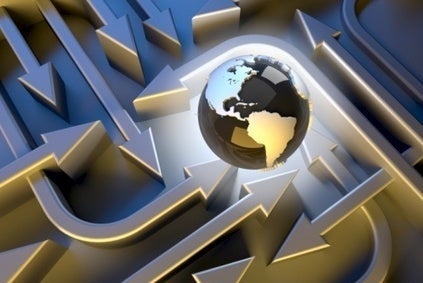 As automotive supply chains come under increasing pressure, we get the views of a supply chain specialist from Rand Technology, Jennifer Strand.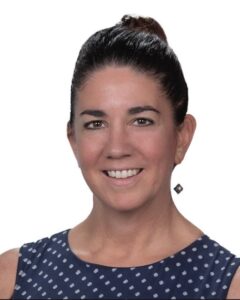 What do you see as the major supply chain challenges facing the auto industry globally?
With the current demand for the innovative technology now being touted by the automotive industry and the expected ramped up adoption of EVs accelerating the need for automotive grade semiconductors, there is additional pressure on supply chain to support the IT infrastructure build out of next generation products and services that will drive the economic engines of the future. Every country in the world is in this tech race. Automotive companies are shifting to future proofing projects in preparation of this next market. We expect 2024 and 2025 to be the explosion of EV.
Do you see the global semiconductors shortage easing significantly this year or will it still be a problem in 2023?
With the possibility of a recession looming, we see a slowdown in certain lifestyle product sectors. As a result, we see some indication of a potential softening. However, there is continued investment in the foundational drivers – Hyperscale / Cloud, Network /5G, EV, Power and Enterprise which continue to highlight the importance of embracing new approaches to risk mitigation and supply assurance. This is an exciting time, where we are defining what the new normal for supply chain will be over the next few years. We can expect to see continued decommitments and constraints across the chip manufacturers.
How will the rise in EVs forecast over the course of the decade change automotive supply chains?
If we learned anything over the past couple of years, we know there will always be something impactful on the horizon – from shutdowns to logistics and production problems. Supply assurance and risk mitigation are the priority for all supply chain related initiatives.
We know it will take time to expand the global footprint of fabs and semiconductor production facilities. In addition, there are many looming questions still unanswered. For example, what is the right technology mix at the fab level? What is the true output required to keep up with the ever-changing demand? With each revision of a technology device, it seems to double or triple the amount of semiconductors needed. While in the near term they will need to be thoughtful about the best strategies in order to manage it effectively.
Do you think vehicle manufacturers will look to increase their level of vertical integration as they seek to control more in their supply chains – particularly bearing in mind emerging concerns over the supply of critical raw materials for things like batteries?
There are many concerns for automotive companies, and the geopolitical atmosphere tops the list. There is also a raw material issue which will continue to have an impact in 2023.
In regard to supply assurance, it's important to recognize the desire for just in time manufacturing may no longer be a best practice strategy and could lead to procurement delays. Automotive OEMs should consider a shift to a more long-term assessment of inventory requirements for current production and future production. Risk mitigation begins at NPI processes. Designing in flexibility from the beginning will go a long way to help reduce risk to the supply chain.
What tools can companies use to enhance transparency and really understand where supply chain pressures or breaks may be a future risk?
OEMs should engage with solution partners who offer sophisticated data and analytics to track trends within supply chain. However, there is more to protecting your supply chain.
On risk mitigation – what steps can companies take and what do you think will prove to be prevalent measures (e.g., warehousing of critical parts, more dual- and multi-sourcing of parts)?
Companies are taking a more modern approach to how they think about utilizing their suppliers. It is essential to have an agile partner with the experience and ability to participate in the full circular ecosystem of their product. Particularly in today's market, the customer needs a solutions partner who understands all commodities, manufactures and industries.
Jennifer Strawn, Vice president, sales and sourcing, Rand Technology
Jennifer Strawn joined Rand Technology in 2020 and brings a quarter century of supply chain solutions experience. In partnership with the company's extensive client base, she leads the conceptualization and implementation of custom, innovative and comprehensive solutions that maximize customers' market opportunities and enhance their respective bottom lines.
Throughout her career, Jennifer has served in executive level supply chain positions with several large global companies, most recently with a high-profile North America-based electronics manufacturer and distributor. She is skilled in collaborating with cross-functional teams to scale and grow global organizations and in building highly-effective sales teams in Europe and North America.