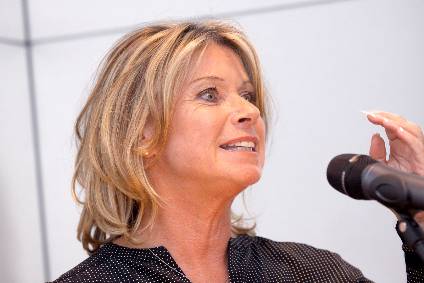 A recently published report* sets out a fresh view of Diversity & Inclusion (D&I) in the automotive industry. To learn more, we spoke to Lynda Ennis, founder of specialist automotive search firm, Ennis & Co and co-author the report. Here, she explains the importance of this initiative and why starting a new conversation about D&I is long overdue.
Why does the automotive industry need this initiative?
Diversity and Inclusion is a commercial opportunity for any organisation to improve the bottom line. Analysis by McKinsey suggests that for every 10 per cent increase in diversity on the senior management team, earnings increase 3.5 per cent. With margins in the automotive industry under pressure, every company should be looking at how to capitalise on D&I.
Right now, it's the pace of change that's driving D&I up the agenda. Just look at what the statistics tell us in terms of gender bias. Female car ownership reached a new record level of 11.8 million vehicles in 2017 and, according to the DVLA [Driver and Vehicle Licensing Agency], the number of women car owners is growing faster than men. Yet despite this, 76 per cent of female drivers surveyed in a recent study by Auto Trader**, don't believe that car brands currently understand women's car buying needs.
Why have you been inspired to drive this?
My role in the executive recruitment world means I have a privileged insight into the challenges facing many different automotive organisations. Recently I found that, although many are well aware that a diverse workforce is good for business, the reality of balancing employee trust and inclusivity with shareholder demands is proving increasingly difficult. This realisation sparked the idea that we needed to do something about it and facilitate a collaborate conversation built on the business benefits which I have seen through my own experience around the world.
Are there any particular areas where change needs to happen most urgently?
First of all, we need to change the public face of automotive which is perceived as overwhelmingly male – 40 per cent of women interviewed in the same Auto Trader survey, for example, stated that greater diversity would create a better in-dealership experience for them.
But we also need to shift the D&I narrative away from just gender. We recently commissioned The Engage Group to explore current attitudes to D&I in the UK automotive sector and this research found that gender remains the standout focus; 97 per cent of organisations cited this among the top three focus areas for activity. Yet other important aspects, such as religion and disability, receive very little attention. If you also consider that those organisations with the broadest D&I activities report the clearest business results, the commercial benefits of taking a wider view become blindingly clear.
In fact, let's be really brave and look at what's required from a skills points of view. I firmly believe that this is a far better fit for the changing dynamics influencing the talent pool.
What are you seeing done really well in automotive to support better D&I?
One of the most encouraging findings from our work in this area is how good the industry actually is – and I think that's really important.
This was certainly one of the key learnings from the one-day D&I seminar we held recently, which brought together some of the most inspirational business leaders from our industry. We gained valuable insight into some of the most creative approaches; not just in terms of attracting people for their apprenticeships and graduate programmes, but also internal skills training and career planning. Auto Trader, in particular, has one of the most inclusive D&I policies I think I have ever seen.
What are employers doing / can employers do to develop initiatives to combat stereotypes and encourage more women into the auto industry?
If you want to encourage more women into the workplace, the biggest barrier to overcome is the infrastructure. That may mean childcare, career opportunities or job share, but if you haven't got the infrastructure in place to allow that to happen, nothing will change.
We are aware of a 'macho' automotive world, but times are changing. Is this macho image really enough to deter some women from pursuing careers in the industry?
I don't think it's nearly as macho as it used to be, but we still have some way to go in terms of achieving the right gender balance. If 65 per cent** of car buyers find gender stereotypes in car advertising off-putting, part of the problem must be that we are still selling automotive in the traditional sense.
This is out of step with the times. So we need to evolve the narrative to reflect today's creative and technically-advanced mobility sector.
Where do we go from here?
The first step to attracting a wider range of talented people is to look around the office and showroom and see if the brand we believe we're promoting is actually the brand that customers see. The office and the showroom must both genuinely reflect the image of balanced groups of people which the brand aspires to be through its advertising promotion.
Second, having brought people on board with high expectations, the company must have the infrastructure to make the role work, to support the values they represent.
Third, review and continually develop these people with senior management support and the right funding process in place to ensure the organisation is able to sustain positive momentum, celebrating each element of success.
Last but not least, don't be afraid to say no. Sometimes it may not be feasible to make certain changes due to commercial restrictions. Trying to fudge the situation will create far more bad feeling than having the integrity to explain why it's not possible from the beginning.
We have shared the findings from the D&I white paper with various boards of directors and are encouraged by the positive responses from like-minded business leaders looking to seize such a compelling competitive advantage.
* Making diversity and inclusion a business reality
** Auto Trader research conducted by One Poll in April 2018