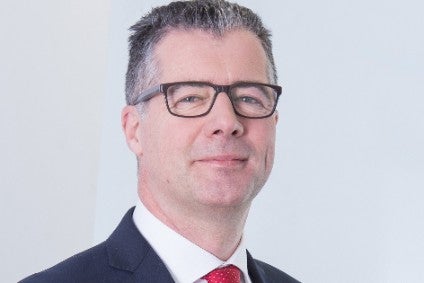 As EVP 4PL Solutions, Antoine Redier is a member of the GEFCO Group Executive Committee.
He joined GEFCO in March, 2007 as a vehicle distribution and preparation manager in Germany, before becoming VP – Finished Vehicle Logistics. In July 2012, Redier was appointed 4PL Director for the General Motors Programme.
Previously, he was MD of the French subsidiary of Norwegian shipping company, UECC and logistics manager for Valeo Distribution. He also worked for nearly ten years at CAT, taking on different responsibilities in France, Sweden and Germany, including the management of vehicle logistics and transport purchases for Renault in Europe.
He started his career with the French e-commerce company 3 Suisses in France and Belgium.
Opel/Vauxhall is renewing GEFCO's contract for managing the supply chain for a four-year period which started 1 January, 2019. The contract covers all inbound and outbound logistics for Opel/Vauxhall in Europe and Turkey. GEFCO will distribute parts to Opel/Vauxhall assembly plants from supplier sites worldwide and will also deliver vehicles to dealers and importers.
GEFCO provided the following synopsis of how it defines 4PL, which will be used for the Opel-Vauxhall contract:
4PL models are characterised by much greater integration (than 2PL and 3PL processes), and businesses need only indicate what they want transported and to where. The operator is responsible for designing and managing the entire process. Essentially, 4PL means outsourcing logistics services, so the business does not usually have its own transportation and logistics departments. Importantly, operations are highly personalised, having been designed from start to finish for each individual company.
We can explain the difference between 3PL and 4PL with the example of building a house. If a client comes with a ready-made architectural design, divides the work between the teams and oversees purchases and construction themselves, we can draw a comparison with 3PL services. On the other hand, if the client describes their expectations in terms of the style of the house, its functionality, their budget and delivery criteria, and the company is responsible for designing and realising the construction using qualified, supervised subcontractors, this comprehensive solution is an analogy for the activities of 4PL integrators in the logistics sector.
JA: Would you say it is quite a leap of faith for a company to engage your services as a 4PL provider?
AR: It is a challenge for an organisation to decide to outsource logistics, to give control. The way it happened with Opel-Vauxhall was relatively swift as we were already its most important logistics provider in Europe.
There must be an element of trust. We were familiar with the overall processes [4PL] as this is what we have been doing with PSA for more than 50 years. This is something about which we have very strong knowledge. Going to 4PL was adding one component to that as total transparency of cost. Opel-Vauxhall today has full visibility on what we do.
It [contract] is point-to-point and there is no distribution of vehicles to wherever in the world. I would have loved to be the only candidate [but] it was a tender process for several months started by Opel and this has led to Opel renewing our contract.
It is what we call the part of the inbound from Tier 1 suppliers who are directly in contact with the OEM. The ones we have are selling their components to the OEM and we take care of logistics from their factories or warehouses to plants. We have a significant volume which is shipped in containers and some with air freight, such as electronic chips where it would not be effective to have six months on a ship from Asia. We have rail of course as well.
The split between finished components and vehicles is 50:50.
JA: How would you characterise the advantages of 4PL for a company such as Opel/Vauxhall?
Before we took over [Opel-Vauxhall logistics] in 2013, it was in-house logistics and they found out it was pretty difficult to optimise, so the advantage we bring is we have better flows with other customers.
Since the beginning of the contract we have been delivering savings and we have been challenged to produce savings so they are successful with their recovery plan. Their target for 2019 is 7% and 5% for following years. You look at where your suppliers are based to reduce transport costs – there are lots of levers to reduce logistics.
The biggest part we can achieve is re-engineering of the network. The main way to reduce cost is to use fewer consolidation centres and from then, you have a full truck to go to the plant. It is adjusting the network. Or using milk runs instead of using one full truck, you go from A, B and C and then you go from one plant to the other.
JA: There has been much talk of Turkey as a latent powerhouse in the sector – what is your assessment?
AR: The logistics flow we have for Turkey is vehicle distribution. We are collecting parts from Turkey for Western distribution. We have distribution of vehicles in turkey which we ship to the region. What we see is because of the depreciation of the Turkish Lira, there is not much movement to Turkey and the number of vehicles is extremely low. They have high inventory and low sales. So we ship cars which are not customs-cleared and ship them to other destinations where the market requires.
Example of engineering activity:
We are currently studying the possibility to transport vehicles produced in Poland for the UK. Instead of going by train to one of the Belgian ports and taking a vessel to the UK, we are thinking of bringing these vehicles to a Polish port like Gdansk and ship them to the UK. It is under consideration.
JA: Given your front-line role in logistics, how are you preparing for the various scenarios being mooted post-Brexit for your business?
AR: We have one team whose role is to be in charge of customs and tax, which is very hard to understand [concerning Brexit]. There are so many question marks – it is very difficult to evaluate. What we know is there will be the necessity to have customs formalities in place – that is the first thing.
There will be more time [needed] to go the border which means trucks will be wasting time compared to what they do today – more transport costs from truck and driver. We fear if there is a need to spend more time for those customs formalities at the border, we are not so happy.
If there is a softening in the way there are customs formalities, I am not certain it will be in place on the first day. Another effect is if there are customs tariffs in place, that means goods imported in [to] the UK will be more expensive and goods to Europe will more expensive.
We are not active in lobbying for or against Brexit. When we know how things will go, we want things to be as smooth as possible. We can't do it now because we don't know what will happen. It is a headache.
The other one is the lack of transport capacity creates price increases.
JA: Does your 4PL concept extend to countries outside Europe?
AR: We have a 4PL customer in Russia we are in charge for them to transport their machines and most of them are over-sized, big equipment for the oil, gas and mining industries. A big part of [that] is Siberian, where oil, gas and mining have [significant] activity.
Also, all spare parts and components they need, we [deal] with that.