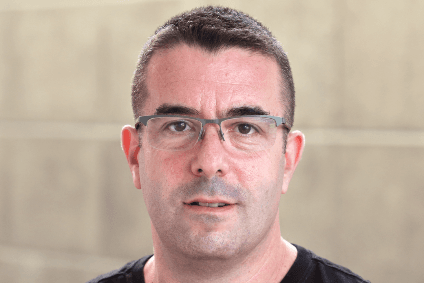 Vayyar , an Israeli based startup, says its production-ready radar-on-chip platform has the safety credentials to redefine automotive standards, offering automakers and tier one suppliers in-cabin and ADAS high-end safety features for all vehicles, including economy models. To learn more, Matthew Beecham spoke to Ian Podkamien, Head of Automotive at Vayyar .
Could you tell us a little about Vayyar and your 4D imaging radar sensor?
Founded in 2011, Vayyar started with a vision of providing accessible RF-based safety solutions for the mass market. Our first development was a portable, non-ionizing, painless, affordable screening device for early-stage breast cancer, using 4D imaging radar technology. As our technology matured, we expanded to additional solutions in multiple industries. Today, the Israel-based SME is made up of over 200 employees.
Our sensors track and map everything happening in an environment in real-time. Powered by a high-performance mmWave RFIC, they generate exceptionally high-resolution 4D point-cloud that's used for detection and classification of multiple targets. The sensors' ultra-wide field of view ensures maximum horizontal and vertical coverage.
In the automotive industry, our fully tested, mass production-ready single-chip platform offers leading-edge safety while drastically reducing complexity and costs both for in-cabin monitoring as well as ADAS.
Vayyar 's mission is to expand the potential of consumer radar that's miniature, affordable and versatile enough to improve everyone's lives.
How does your sensor compare to optical sensing hardware?
Our AEC-Q100-qualified sensor technology has numerous advantages over optics-based alternatives like cameras and infrared. First off, because it isn't dependent on light waves and line of sight, it's robust in all conditions – day and night, fog, rain, snow and dust. It provides accurate imaging with full depth of field and, of course, there are no lenses to clean.
It's also far more affordable than cameras or LiDAR, not only in terms of the technology itself, but because of the low power consumption, the ultra-wide field-of-view, and the multifunctional aspect of the platform. Just 1 in-cabin and 2-4 ADAS sensors replace a couple of dozen standard sensors, reducing complexity and cutting costs significantly, offering savings of up to $1 billion per vehicle model over its lifetime.
Thanks to their small form factor and ability to "see through" surfaces, our 4D imaging sensors also enable concealed installation, which is significant not only in terms of vehicle aesthetics, but for providing a sense of privacy, which is an increasingly important concern across the industry. Our 4D point cloud imaging provides exceptional granularity without relying on personally identifiable data.
Are the applications for your sensor limited to the interior?
While in-cabin sensing is largely a greenfield area for the auto industry and is therefore generating significant excitement, 4D imaging radar is by no means limited to interiors.
Vayyar 's 4D imaging radar ADAS platform covers a myriad of applications such as Collision Avoidance, Blind Spot Detection, all types of Autonomous Emergency Braking (AEB), advanced Parking Assistance, Lane Change Assist and other ADAS functions covering both car-to-car and Vulnerable Road User scenarios. These applications, and many others, are supported simultaneously by the sensor, creating powerful, efficient feature "combos" tailored to the needs and specifications of each partner.
For in-cabin, our multifunctional platform (with market-ready SW stack) enables Child Presence Detection (CPD) to prevent hot car incidents, in tandem with intelligent Seat Belt Reminders (SBR). With our 4D point cloud, the platform supports additional features like active safety systems as well, including pretensioners, and Optimized Airbag Deployment and Dynamic Disabling. The same sensor also covers the vehicle perimeter with applications such as intruder alerts.
For 2023 requirements our platform provides a CPD + SBR combo over 4D point cloud. Because of its multifunctional nature, the platform streamlines multiple applications, providing affordable, game-changing safety for all cars. This allows Tier1s and OEMs to reduce the development and production costs of high-end models and enables economy vehicles to provide safety capabilities that have traditionally been out of their reach, bringing unrivalled safety to the general public.
Who are your customers?
In many ways, we're a classical Tier 2 supplier with established partnerships with numerous Tier 1s. We're also directly engaged with a number of OEMS, familiarizing them with the advantages of our technology and building long-term relationships that will enable them to leverage our multifunctional approach to in-cabin and ADAS sensing.
Vayyar is also an active player in the motorcycle domain, with a wide variety of ARAS functions such as Blind Spot Detection (BSD) and Lane Change Assist (LCA).
There are others using radar to build up better imaging intelligence. What gives your solution the edge?
Vayyar leads the way in various areas. We're pushing the boundaries of miniaturization while also offering the industry's largest MiMo antenna array of up to 48 transceivers with a thumbnail-sized chip.
While other vendors provide only the chip, we offer complete antenna and array design, as well as full PCBA reference design, radar algo and low-level software stack. This enables automakers to optimize the system to their own specific requirements, without needing to deal with multiple vendors.
All computing is carried out on-chip and while traditional radar offers just 12 virtual channels and other providers offer 200, our platform supports thousands.
With just one chip, our platform provides vehicles with the basis for more EU NCAP safety points than any other technology. It enables any model to earn 43 Euro NCAP points for YM2023 onwards, representing a weighted 27% of a 5-star safety rating.
Further down the road, the platform is also a foundation for future application development so that automakers can easily adopt and fully utilize the power of 4D imaging radar.
Further down the road, the platform is also a foundation for future application development so that automakers can easily adopt and fully utilize the power of 4D imaging radar.
It's an end-to-end solution that enables OEMs to benefit from rich 4D point cloud imaging without having to deal with the nuts and bolts of radar. In fact, they can focus on creating more value by focusing on standard image-processing and machine learning methods.
What are the opportunities for your sensor to be used in autonomous vehicles?
Vayyar 's technology is ideally suited to core ADAS applications thanks to its robustness, high-resolution point cloud data and ultra-wide field of view.
With an ultra-wide field-of-view, no dead zones and zero minimum distance, our sensors deliver the rich coverage that autonomous vehicles require.
What's more, we do it with the minimum number of sensors, allowing automakers to achieve better performance at a lower cost, with significantly less sensors and risks.
But it's inside the cabin where we offer a completely new dimension of safety as the industry shifts to autonomy. With no driver to supervise the cabin occupants, inward-facing seats and passengers' ability to constantly change their seating positions, we're talking about an entirely different environment.
Active safety features like airbags will need to be completely rethought in terms of their positioning and deployment in an AV. And with younger people likely to travel independently, parents will naturally want a new level of in-cabin monitoring to guarantee their safety.
Active safety features like airbags will need to be completely rethought in terms of their positioning and deployment. And with younger people likely to travel independently, parents will naturally want a new level of in-cabin monitoring to guarantee their safety.
Where else outside of automotive could your image sensors be applied?
Vayyar was founded with a vision of making the world safer using radio frequency technology.
In Smart Home, senior care and community environments, seniors are safeguarded through round-the-clock monitored well-being that delivers real-time fall detection and rich data that can be leveraged to generate behavioural insights.
Retailers profit from greater visibility into their operations, using real-time shopper and inventory analytics that improve store layout and product placement, prevent missed sales and enhance the supply chain.
Commercial property organizations benefit from workspace optimization and greater staff utilization as well as better energy efficiency.
With markets such as homeland security now coming to the fore, not to mention the ongoing success of our wall scanner: Walabot DIY, the potential of our technology to become a core element of everyday life is immense.
And as new challenges arise in the realms of mass transit systems and fleet management, 4D imaging radar will be the technology of choice for all use cases involving people-counting and monitoring.
Looking around events such as the CES , it seems like almost everything is now connected to everything else including the cars. What is your vision of the connected car?
Digitization is impacting all industries and vehicles connected over 5G and the cloud will become vital components of the smart cities of the future.
There are two sides of that coin: V2V (vehicle to vehicle) and V2X (vehicle to anything). As well as communicating with each other, connected cars will be constantly interfacing with infrastructure such as traffic lights and parking structures, processing vast amounts of data in real-time to ensure safety, optimize routes, save time, enhance the driver experience and provide better protection for pedestrians, cyclists and other road users.
Our platform is designed as a foundation for innovation. We've created the basis for OEMs and Tier 1s to write their own safety applications, leverage machine learning over radar and, crucially, upgrading entire fleets via over-the-air updates, future-proofing each vehicle without requiring motorists to take their cars to the shop.
2020 was a pretty memorable year for everyone and for all sorts of reasons. In your business, what stands out as the biggest challenges you faced over the past 12 months?
Last year wasn't only defined by the direct impact of the pandemic, but also the uncertainty that we know is challenging to all businesses. Fortunately, Vayyar 's agility, combined with the commitment and professionalism of our teams, has enabled us to maintain our momentum throughout periods of lockdown, adapting to the challenges of working from home and overcoming the limitations of international travel bans by intensifying our efforts to maintain existing relationships and establish new ones. This, combined with exceptional cooperation from our partners, enabled us to run even faster in some cases, despite the unconventional nature of this year.
What did you learn that you did not expect to learn?
Part of this "new normal" has been a far greater reliance on virtual meetings and online collaboration tools. The net result is that's it's been far easier to schedule meetings and to increase the frequency of interactions with our partners. A year ago, one face-to-face meeting per quarter would have been standard, but now we're interfacing directly on a weekly or daily basis, which has actually accelerated the process in many cases.
What's next for Vayyar ?
With a $109 million Series D financing led by Koch Disruptive Technologies just before the pandemic, we were able to rapidly scale our development efforts and grow our team over the past 12 months. As our relationships with partners broaden and deepen, we're looking forward to achieving even greater critical mass in 2021, in terms of the number and quality of our partnerships.