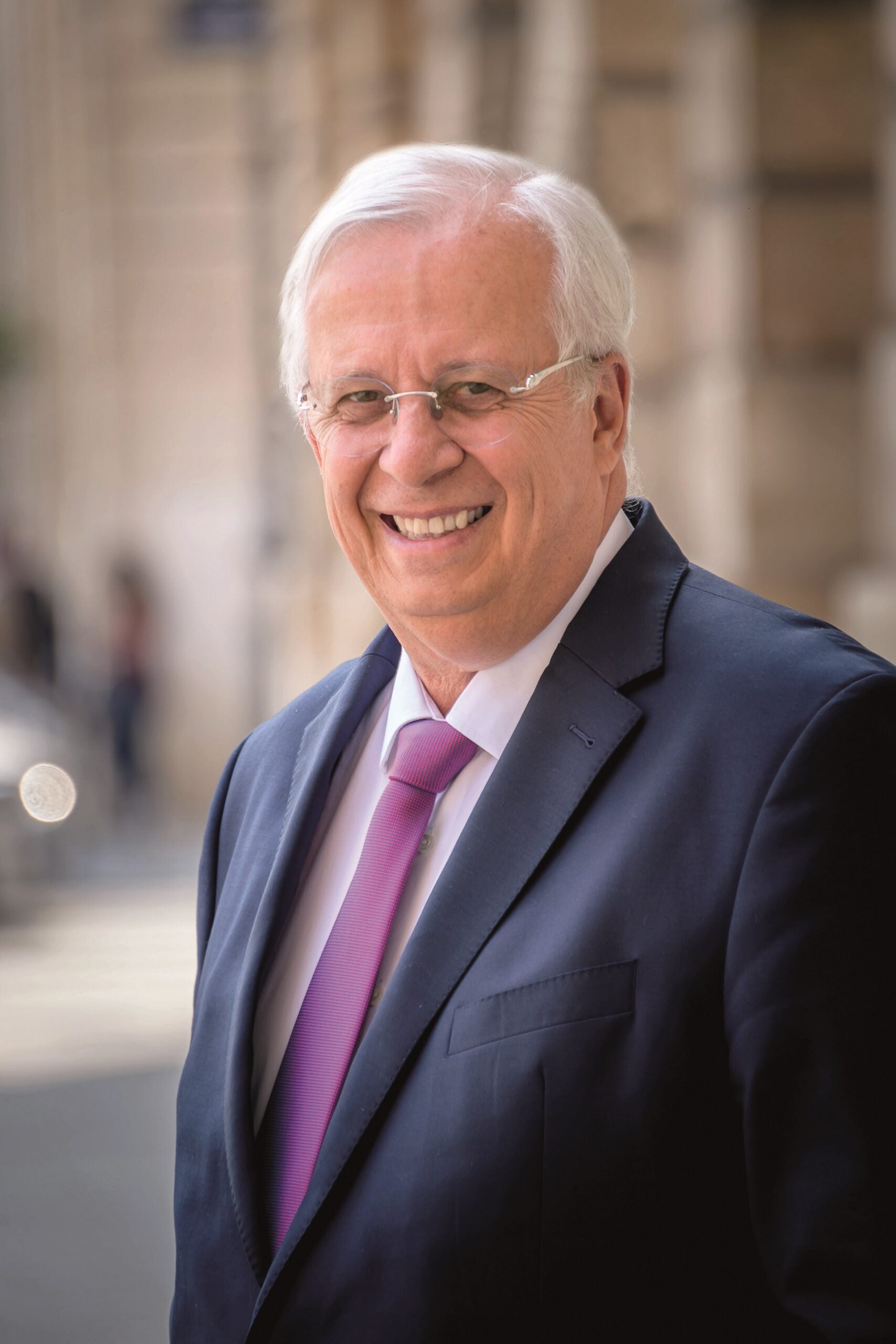 Just Auto: 2021 was another memorable year for everyone and for all sorts of reasons. We had a bumpy recovery from the worst of the Covid pandemic, but the automotive industry was also hammered by a shortage of semiconductor parts. In your business, what stand out as the biggest challenges you faced this year?
J Aschenbroich: Valeo's teams have done an absolutely fantastic job. We are probably the third or fourth largest buyer of automotive chips in the world and we have never stopped a customer. That is a great source of pride. Our teams have done an absolutely remarkable job, they have been very reactive, they have always found alternative solutions, they have reserved capacities, they have constantly adapted to these production "stop and go" situations which are nevertheless very complicated to manage. Clearly, in that challenging year, where nine million cars could not be produced because of the semiconductors shortage, we did the best we could and could confirm the upper end of our guidance.
JA: Any high spots or particular successes you'd like to share?
J Aschenbroich: Despite this difficult context, we have achieved some very good successes this year, such as the arrival on the market of the first level 3 autonomous cars, equipped with our LiDAR, and the Mercedes EQS, for which we are equipping the entire electric propulsion system. These successes highlight Valeo's unique positioning in the fast-growing driving assistance and electric vehicle markets.
They show Valeo's successful transformation. During the 13 years that I have had the privilege of leading this company, Valeo has profoundly transformed itself from a traditional automotive supplier to a tech company at the heart of the mobility revolution. We have profoundly changed our scale; we have profoundly changed our pace. We have more than doubled in size and established ourselves as a world leader in each of our major businesses. We have never stopped accelerating.
JA: How are you feeling about 2022 – both in terms of business prospects and more generally? Is anything emerging as a particular concern in terms of the outlook?
J Aschenbroich: It seems today that things are getting better from the point of view of the semiconductor shortage. The peak of the shortage is probably behind us, even if it won't be back to normal any time soon.
Perhaps the biggest concern is cost inflation. Raw materials are going up, energy of course, but also copper, aluminium, plastics, freight… I am one of those who believe that we are in a changing world: we were in a deflationary world; now we are entering an inflationary world. I think that costs will remain high…so there is no choice: we absolutely have to pass on all these costs to our customers. There is no choice! We are doing it, and we will do it.
The good news is that our customers' order books are very full and the industry as a whole has very little inventory. So there is a point where there is going to be a rebound. It is hard to say when, but the rebound will come.
JA: Do you have a message for Just Auto's readers?
J Aschenbroich: Our industry has begun the biggest transformation in its history. Cars and mobility are becoming electric, autonomous, connected and intelligent. Valeo is at the forefront of these transformations. We have been anticipating them for a long time and have developed the technologies that will enable us to respond to them, whether in the automotive or new mobility sectors. The accelerating demand for cleaner, safer and more intelligent mobility is a boon for Valeo. We are a key player in this transformation and will support our customers to make it possible.