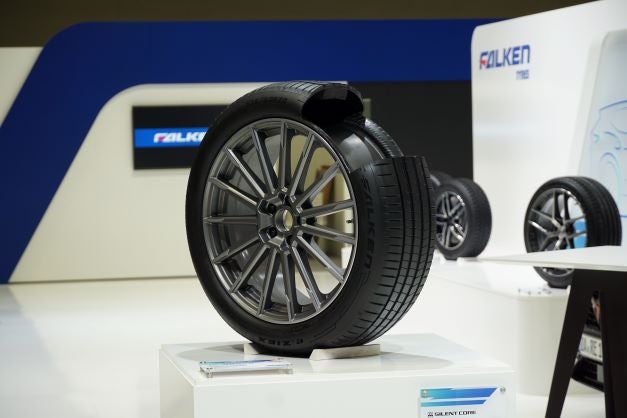 Founded in 1909, Sumitomo Rubber Industries, Ltd. (SRI) is a globally operating manufacturer of tyres and rubber products and is also the world's fifth largest tyre producer, with a total workforce of around 40,055. SRI's operations encompass 12 production facilities manufacturing over 124 million tyres per year. In addition to products for the Falken and Dunlop brands, SRI manufactures tennis racquets, tennis balls, golf balls and a range of other rubber products. The company is headquartered at Kōbe, Japan.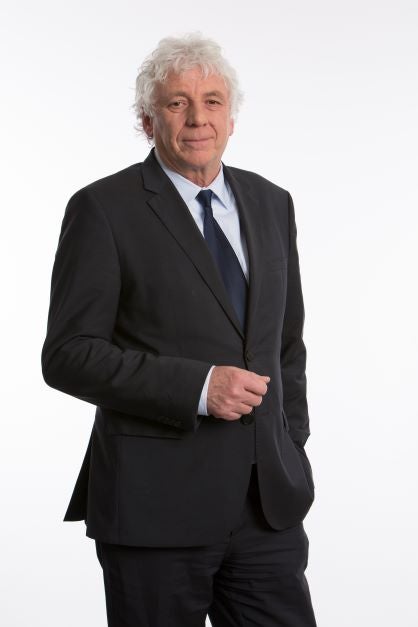 How will Falken adapt to the ban on the sale of petrol and diesel engine cars in 2030?
Falken's tyre range will change and adapt with the times. Already we are planning for a future where EVs are the dominant sector in the automotive market by developing an EV-specific tyre, the e.ZIEX, which will be available from summer 2023. We see this as just the start of the process of adapting to the changing marketplace.
EVs have a different set of demands for tyres compared with ICE cars, due to them being heavier, having larger brakes, having a greater emphasis on rolling resistance and producing greater amounts of torque. Tyres must take these factors into account to be suitable for EVs.
Just how different are EV-specific tyres? Why do you feel tyres focused on EVs are a better option than tweaking your existing range?
The tyre technology associated with extracting the most from electric vehicles is still in its infancy. At present we feel that a tyre tailored for EVs is required because we don't want to have to make compromises with our products. Fitting the wrong type of tyre can result in a loss of range, extra noise, accelerated wear and potentially impact the safety of the vehicle.
EVs in particular benefit from tyres with lower rolling resistance, this improves range, so they can travel further on a single charge. This has a tangible impact that road users will notice in the car and in their pockets. By drawing upon our advanced materials development technology to fine-tune rubber compounds, Falken is developing tyres that are as energy-efficient as possible without sacrificing any performance in wet and dry conditions.
EVs are also generally significantly heavier and this is reflected in the tyre specification. We have worked very hard to optimise the construction of our new tyre, using new construction techniques and materials to ensure the e.ZIEX is lighter than a conventional tyre. This advanced design also contributes to our efforts to save resources and reduce our environmental impact. It also lowers the noise levels in the cabin, which is another benefit for EV users, who expect a far quieter experience behind the wheel.
Has the development process of a tyre changed to make it more environmentally friendly?
Yes. Falken and SRI have been on the road to decarbonisation for some time now. Since 2008, at Falken, we have been able to successfully produce tyres from 97 per cent non-fossil materials. The company is trailing the use of hydrogen boilers in our Shirakawa plant with support from the New Energy and Industrial Technology Development Organisation (NEDO).
The trial is ongoing and we will run it through early 2024. We believe that hydrogen is a source of energy with a huge amount of untapped potential. Ultimately using hydrogen boilers is worthwhile as part of our manufacturing process because it allows us to produce tyres without any CO2 emissions. It's a major step in the right direction for us.
How has the trial gone?
So far it has been positive, but there have been obstacles to overcome. For instance, when using a hydrogen boiler, we need to control the level of nitrogen oxide emissions produced. We are also having to work on producing hydrogen with electric power generated from other renewable energy sources.
These are hurdles, but we remain confident that we will be able to produce tyres on a 24/7 basis with hydrogen boilers and are focused on finding a way to use it as an environmentally friendly process that replaces conventional energy. Should this study prove successful, then in the medium term we will plan on a global rollout.
To what extent is Falken addressing alternative materials to traditional rubber?
The company has also been committed to finding ways to utilise sustainable natural rubber for many years. With increased amounts of biomass, the use of supercomputers in development, recycled materials and even eliminating plastic from tyre labels, we are pursuing the goal through our SMART TYRE initiative to manufacture tyres one hundred per cent sustainably. This should be possible by 2050 at the latest.
Recently, Sumitomo, Falken's parent company, along with other research institutions in Japan have also managed to develop a process that utilizes tomato enzymes which has resulted in new versions of natural rubber being developed. They found that tomato enzymes and natural rubber enzymes have similar structures and belong to the same enzyme group.
With this knowledge, it is possible to create a biomolecule from tomato enzymes and natural rubber that produces superior properties that will benefit the performance of our tyres. We expect this breakthrough to enable us to offer tyres that are safe, perform well and have a lower environmental impact.
What waste management initiatives or partnerships is Falken involved in?
Across the board in the Sumitomo Rubber Group efforts have been made in recent years to reduce waste at factories around the world, with a specific focus made on reducing the amount of scrap metal.
SRI has also made an effort to reduce wastewater. In 2020 total water usage at all of the Sumitomo Rubber Group factories was down 8.5 per cent year on year. The long-term aim is to achieve a wastewater recycling rate of 100 per cent at SRI factories around the world by 2050. The facility in Turkey has been trailing water recycling technology since 2018 and in the summer of 2019 achieved 100 per cent recycling for factory wastewater by using concentrated water to water on-site trees and flush toilets.
From a consumer point of view, do you feel Falken tyre's network of dealers is equipped to work on EVs and sell EV-specific tyres?
There is a need for tyre dealers across Europe to prepare in advance for the rise of EVs, but this is something we are pleased to report is happening right now. In the UK for instance, our distributor Micheldever Tyre Services (MTS), is running an awareness workshop programme called 'The rEVolution', which aims to explain the challenges to come for business owners and recommended training courses and steps to take.
Tyre dealers will face challenges when customers approach them for replacement EV tyres and can't decide which make and model is best for their vehicle. That's why it's important to have a knowledge base on the attributes of EV-specific tyres like our forthcoming e.ZIEX tyre, and the importance of choosing the correct tyre due to the impact it has on safety and on a car's range.
Safety in the workshop is also important. Tyre fitters are being trained to deal with EVs so they avoid damaging the batteries when working on them and reduce the risk to themselves. There's a lot to learn, but it is hugely important that dealers sell our tyres and fit them with confidence.